IDH and China: How They Sustain Themselves and Where To Go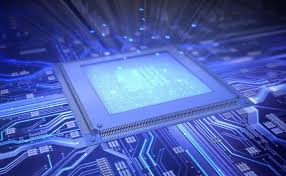 In case you miss TechDesign's last post on Chinese IDHs, we talk about the significant relationship between IDHs and OCMs, and how IDHs can be distinguished from the rest of the pool. These are important because as solution provider that maintains solid partnership with many great IDHs, TechDesign hopes to help you gain some understanding of IDHs and how it is important to the industrial aspect of the electronics value chain. To follow up, we want to bring you more insights about Chinese IDHs' business model and help you understand where are these small to mid-sized companies heading into.
Business model: A work in progress 
As we have introduced in previous posts, Chinese IDHs typically serve multiple OCMs, ODMs, OEMs and EMS in different sectors of the electronics value chain, so this gives them an opportunity to develop manufacturing expertise in different fields. As a result, there is no fixed business model for the majority of Chinese IDHs. Rather, it is a work in progress for most of them, as they discover their strength or profit-making area and try to turn those into their more focused business opportunities. Additionally, according to the report done by Embedded Developer, they may have chances to develop revenue based relationship with suppliers or distributors in key markets.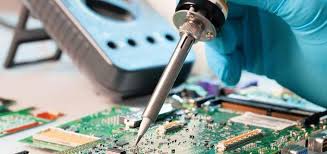 In case you wonder what are these revenue based relationships, then according to Embedded Developer, they can be divided into four different categories: non-recurring engineering costs, fixed fee for services, cost-plus contracts and royalties. So the differences lie with whether the IDHs have contracts with their clients or not. So in other words, fluidity and flexibility can kind of sum up the business model for Chinese IDHs, because they have multiple business lines developing simultaneously. Only after they decide to go after a certain path will their business models become more fixed.
Where are they heading into?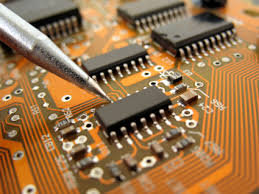 After some thorough introduction from previous posts, you may have accumulated some key understandings of Chinese IDHs and how important they are to the overall electronics value chain in China. As the field is still currently in need of more participants, experts are expecting more IDHs to join the ever-thriving community, and have its lion's share as China's industrial electronics value chain continues to transition and mature. With continuous growth expected, competition among IDHs is potentially going fiercer too. In Embedded Developer's report, some interviewed IDHs consider the biggest challenge will come from counterparts, and they all agree that the most important task for them is to set themselves apart from others. Needless to say, in the age of globalization, lifting the business to the global stage is also necessary. Most the IDHs said they expect new business opportunities come from other parts of the world, rather than China.
Again, those of us at TechDesign hope another post can help to gain you more valuable understanding about Chinese IDHs. As a platform that collaborates with many well established IDHs in many parts of the world, including China, TechDesign hopes that if you have plans to work with IDHs, these posts can give you some general ideas and insights about a developing sector. We still have more posts coming up that you definitely should not miss, so stay tuned and help to share it if you can.