Suggested Secure Flash IC for Drone Development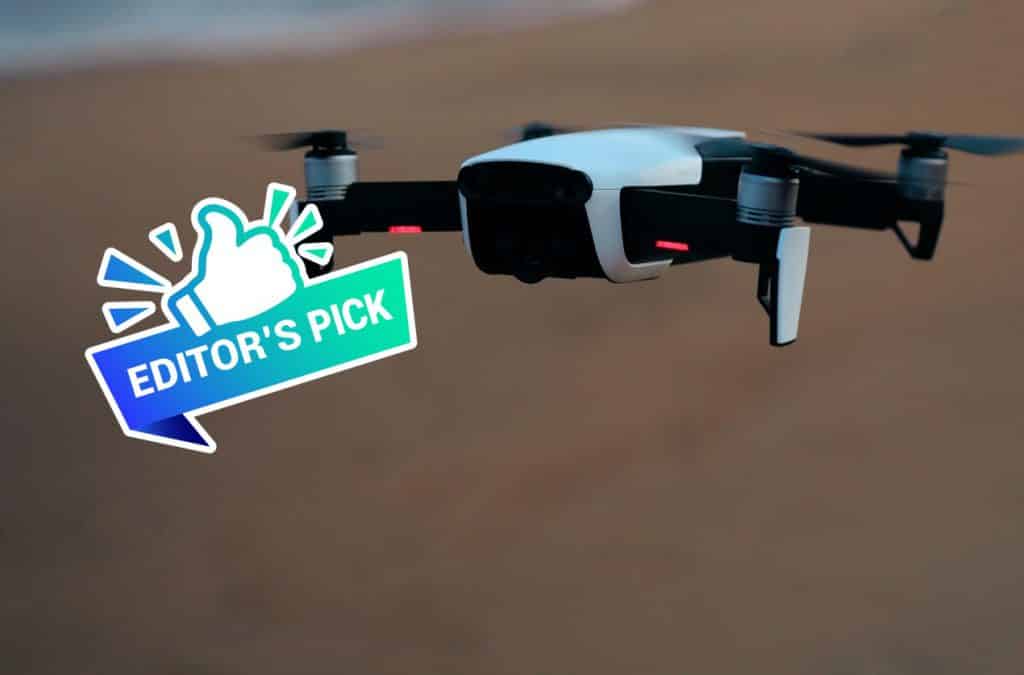 COVID-19 pandemic has brought up some new ways of running business, for instance, automating business operations by adopting drones. With the social distancing restriction, global drone market has been seen a rapid growth. According to Drone Industry Insights, it is predicted to reach USD 42.8 billion by 2025, with a CAGR of 13.8% comparing to 2020 (approximately USD 22.4 billion).
In the world of IoT, the security is required for electronic devices, and it is far more important on a drone as everything is artificially factored and automatic inside. There are a broad range of security capabilities for MCU or SoC, but there is usually only a unique identifier (UID)—an unchangeable code number which is easy to be hacked—to protect application codes in a Flash IC.
For this reason, a more secure Flash is needed to protect the data, and authentication Flash provided by Winbond is suitable for the requirement. W74M family provides handshake between the controller and the memory to ensure enhanced security of the data transmitted between the two devices.
To be more precise, W74M family uses standard HMAC-SHA-256 crypto accelerator and 4 separate Monotonic Flash Counters that are HMAC-signed by individual secret keys. Symmetric encryption is implemented to perform the authentication; the host and memory should know the same "root key". The root key and a dynamic element would generate a HMAC key through SHA-256 (Secure Hash Algorithm with a digest size of 256 bits), and the HMAC key and the Monotonic Flash Counter would then be encrypted to generate a one-time password through SHA-256 as well. Normal memory operations would proceed when the one-time password of processor is consistent with that of Flash IC.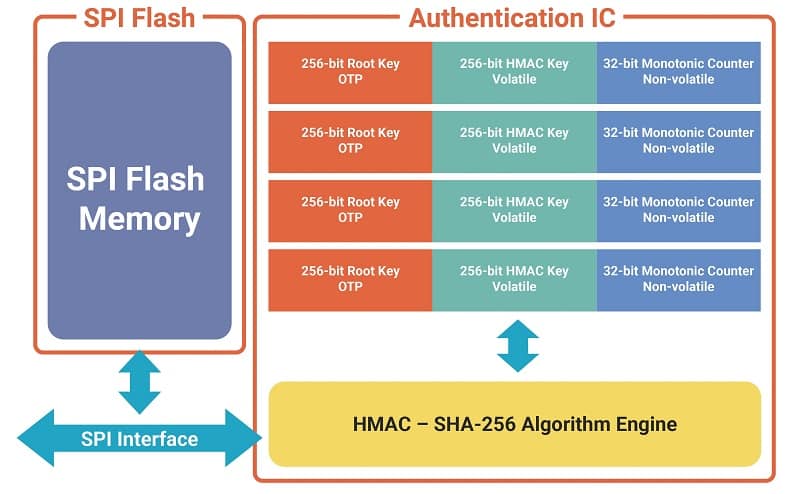 From Fig. 1, we could find that there are 4 instances of "root key", HMAC key and Monotonic Flash Counter in each W74M Flash, and from Fig. 2, we could understand that these instances are used in different layers. Therefore, the W74M family would be a perfect fit for an IoT device such as a drone.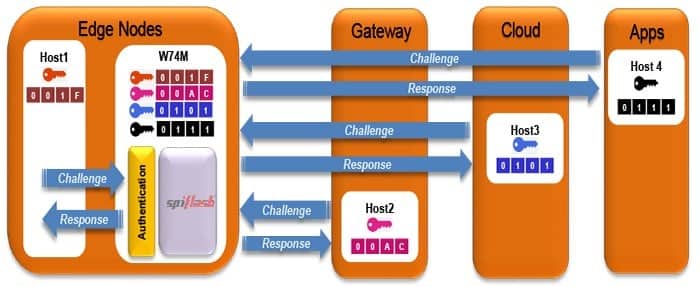 Ready to select a secure Flash for your drone design? Come visit TECHDesign now; you could contact Winbond for reference code support and save 12% on your first order here!
Find more Editor's Pick!