Nuvoton M261/M262/M263 Series Microcontrollers Being Applied to IoT Devices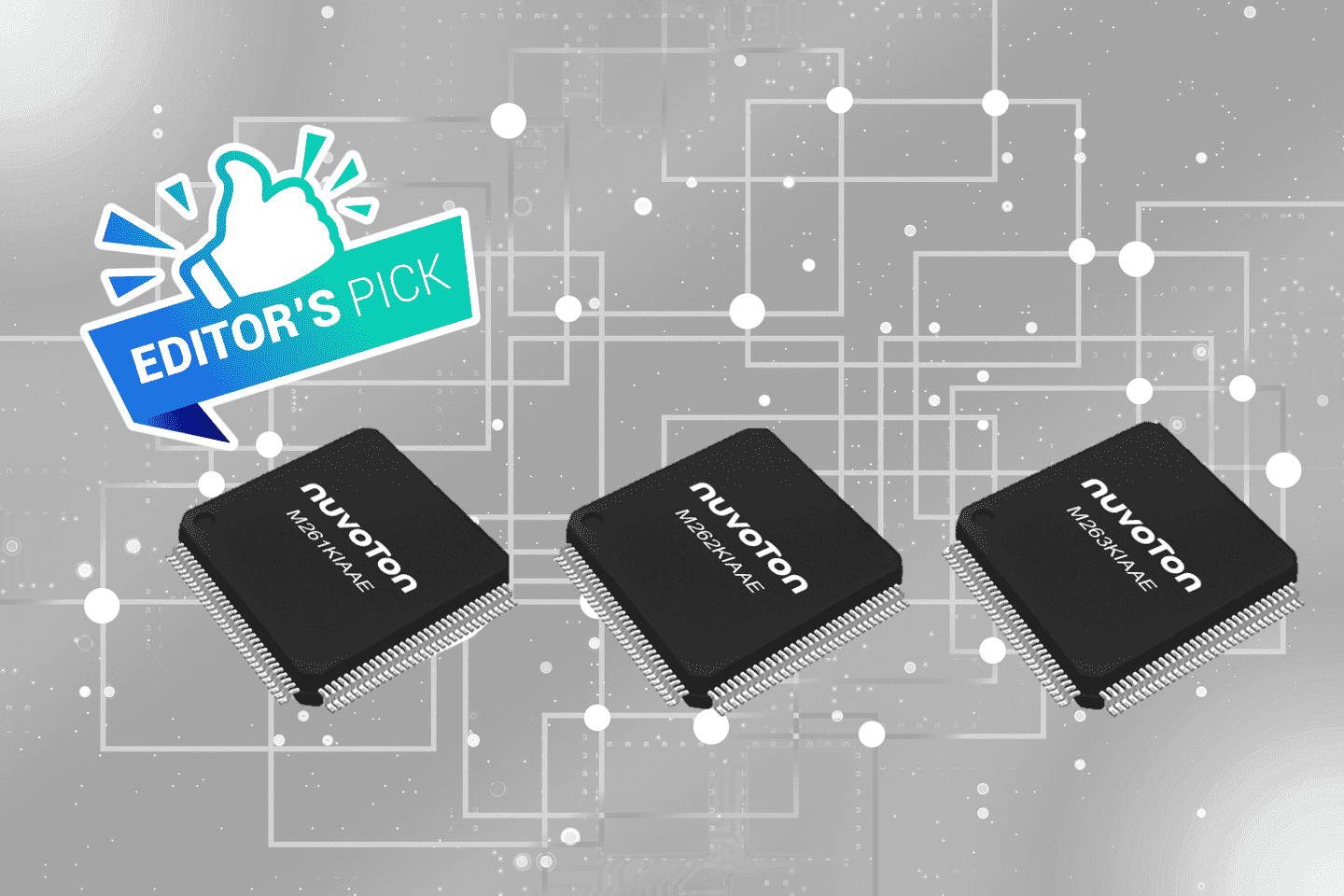 In the world of IoT, dazzling mixed applications are flowering one after one; there are so many IoT end products which can be applied in various fields. Nuvoton launched the NuMicro® M261/M262/M263 series microcontrollers in September, 2019 which target the usage of IoT devices. These series were designed with low power and robust security that could be used in smart home, smart city, electronic payment, industrial, and medical related applications, etc..
Multiple Power Modes
Low power and powerful security are two the major characteristics that IoT devices require. M261/M262/M263 series provide multi power modes for diverse operating scenarios, such as Power-down mode (PD), Fast Wake-up Power-down mode (FWPD), Low Leakage Power-down mode (LLPD), Ultra Low Leakage Power-down mode (ULLPD), Standby Power-down mode (SPD) and Deep Power-down mode (DPD).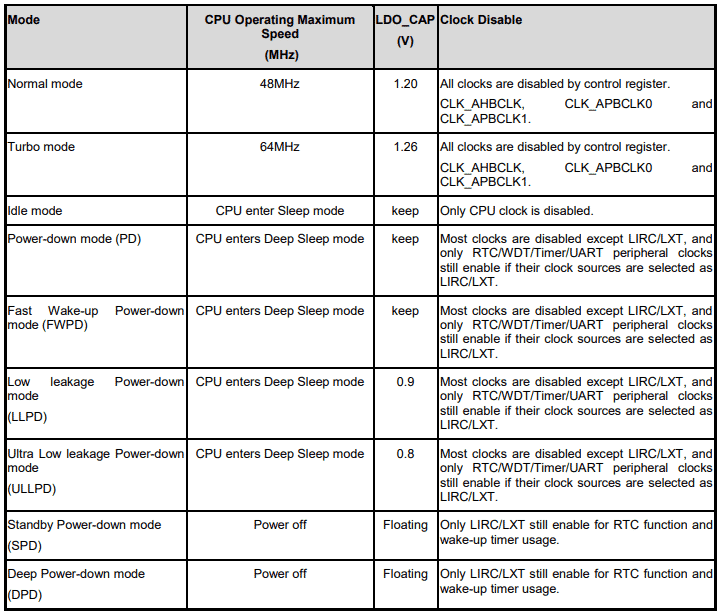 Suitable for Battery-Powered IoT Applications
RTC is integrated in these MCU series with independent VBAT voltage source pin to support low power mode with main power off and VBAT only. Regarding the power consumption of M261/M262/M263 series, 97 μA / MHz (LDO mode) and 45 μA / MHz (DC-DC mode) in normal mode, 2.8 μA in Standby Power-down mode, and less than 2μA in Deep Power-down mode without VBAT. The low power, wide supply voltage and fast wake-up features make M261/M262/M263 series suitable for battery-powered IoT applications.
Security Robustness
In terms of security robustness, the NuMicro® M261/M262/M263 series provide secure boot support to ensure firmware integrity and security. The secure boot is a chain of secure process for verifying each software identity and integrity on the system. When the MCU starts, the firmware checks the signature of boot software. If the signatures are valid, the MCU boots, and the firmware gives control to the operating system.
Other than that, it also provides 4-region programable eXecute-Only-Memory (XOM) to secure critical program codes. The AES 256/192/128 hardware accelerator and True Random Number Generator (TRNG) are built-in for data encryption. Up to six tamper detection pins are implemented to avoid malicious damage from hacker, accompanied with 96-bit Unique Identification (UID) and 128-bit Unique Customer Identification (UCID) to enhance the product security.
The NuMicro® M262 series are all based on M261 series but integrating USB 2.0 Full Speed On-The-Go (OTG) transceiver, Full Speed Device Controller and USB 1.1 Host Controller. crystal-less function is supported as well. In addition, the NuMicro® M263 series are all based on M262 series but supporting one set of CAN 2.0B controllers.
Basically, M261 series are suitable for classic IoT node devices; M262 series are suitable for connecting to USB host/device for data transferring; and M263 series are suitable for industrial and automotive application that require CAN Bus for data communication. Moreover, 3 devices with different packages are introduced in each series for users to choose from.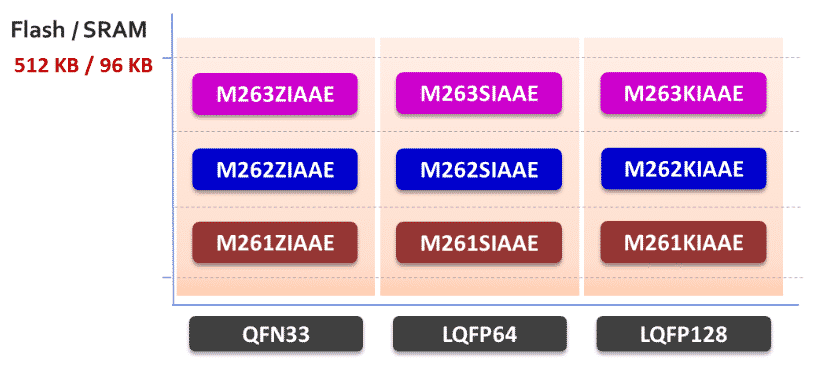 For M261/M262/M263 series, more detailed functions and plenty of peripherals could be found on the website of Nuvoton and TechDesign. Come visit TechDesign now to search for the NuMicro® M261/M262/M263 series for your IoT products.