2016 Top 10 Micro-Robots Changing the Future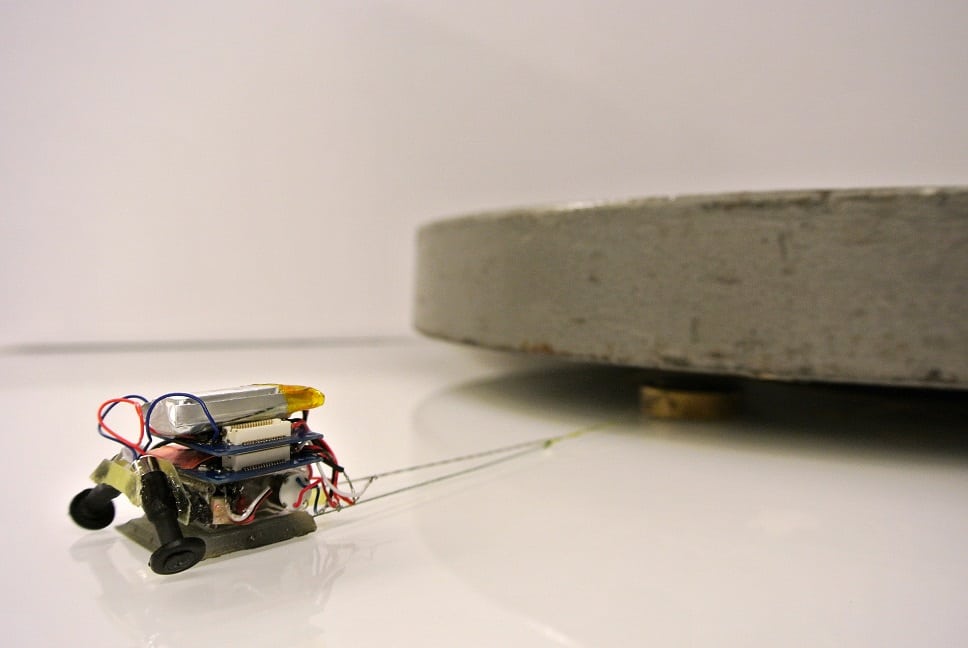 (The original Chinese version of this article is written by Chih-Yen Liu and published on MakerPRO)
When it comes to robots, you may think of transformers from vehicle, BB-8 from Star Wars, and even the humanoid robots, robot cats and dogs. As the generation of micro things is coming, there are super micro robots invented and even the mini one that could enter human body to help treat disease. Aren't these micro-robots amazing?
Robots-Segway has selected Top 10 micro-robots in March 2016. Now please open your eyes, stare at the fantastic super mini robots!
Top 10 Aerius Drone
The quadcopter size is only 3cm x 3cm x 2cm, equaling to a coin. Beginners are able to manipulate it easily with the headless mode design and do not worry about the flying direction. The light drone is able to rotate 360 degrees and easy-to-carry. You can even enjoy manipulating drone indoors.

Learn more about Aerius Drone.
Top 9 RoboBee
The flying micro-robot named RoboBee is developed by the robotic team in Harvard university. The idea is from a picture in a popup book. To make the robot fly, the development team created the artificial muscle on the robot's wings that flips 120 times every second. The purpose of the RoboBee is to have the flying robot execute artificial pollination.

Learn more about RoboBee.
Top 8 FestoAnt
FestoAnt, like ants from the nature, is able to cooperate with each other under clear rules. The micro-robots can communicate with each other and coordinate their actions and movements to show how individual components working as a network to complete a complicated task. With the advantage of piezoelectric, the bionic ants can be precisely controlled to work without much energy and space.
https://www.festo.com/group/en/repo/assets/media/bionicants-en-SD.mp4?_=1
Learn more about FestoAnt.
Top 7 Water Strider
The robot, developed by Seoul National University and Harvard University, is like water striders that has elongated body and can move quickly on the water surface. Simulating the natural movement of water strider and flea's leap, the micro-robot is developed to jump out of water.

Learn more about Water Strider.
Top 6 Microtug
Don't look down on the light micro-robot that is able to tug stuffs that are several times heavier, like a mug cup full of liquid. With bearing things that are heavier than itself, the robot still can climb up. The mini robot with great bearing capacity is like a petit singer with powerful singing voice.

Learn more about Microtug.
Top 5 SRI Micro-Robots
SRI Mircro_Robots are controlled by magnetic field generated by PCB. It is able to straightly climb up the wall and move fast on circuit PCB. The average speed could be 35 cm every second. The really fast speed might make you feel like illusion!

Learn more about SRI Micro-Robots.
Top 4 Origami Bot
The micro-robot, like origami, is only about one third gram! It can swim, climb steep slope, walk through rugged routes, and even bear the weight of two times heavier than itself. In addition to self-folding polymer, the material to build the robot is only the magnetic on its back which can be controlled by exterior magnetic field. The developers have created new version origami robots with more advanced functions!

Learn more about Origami Bot: source 1, source 2.
Top 3 Starfish Bot
Looking like a starfish, the tiny robot has great contribution to human body. It helps deliver high-dose medicine to human body, clean the blood clot, execute tissue section, and even create stent to grow new cells. All the robots do benefits the expansion of medical science, helps doctors diagnose, and precisely execute target therapy.

Learn more about Starfish Bot.
Top 2 MicroScallops
The scallop-like micro swimming robot is able to open and close its shell with different speeds and go through the sticky liquid. Therefore, the mini robot can be applied to the research and treatment of heart diseases caused by sticky blood and benefit on human health.

Learn more about MicroScallops.
Top 1 Micro-Motor Powered Nanobots
Nanobots can be seen as the cross-subject cooperation and expand the vision of artificial mechanics in medical science. Researchers create the pipe-like zinc-coated micro-robots, as wide as hair. In the experiment, once it's in guinea pig's intestines, zinc will cause hydrogen bubbles and react with gastric acid. Then, Nanobots will enter the intestines, stick on stomach wall, and melt. The contents in the pipe will be delivered to stomach. It does create a new therapy way.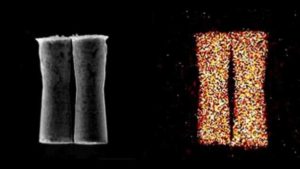 Nanobo can move by itself in vivo.
Learn more about Nanobots.