Winbond's QspiNAND: A Great Memory Solution for Automotive Applications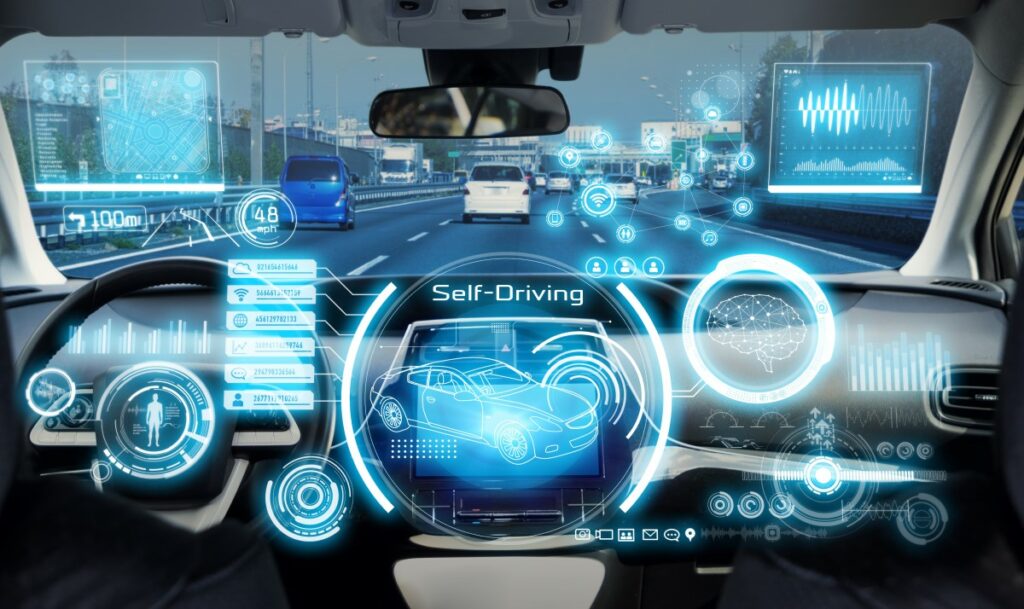 The automotive industry is transforming into the domain for some of the most sophisticated electronic devices in the market and over-the-air (OTA) updating is becoming increasingly important here, just as it is in other device industries. OTA updates enable manufacturers to remotely update software and firmware on vehicles without requiring them to be physically brought into a dealership or service center.
OTA updates can be used to fix bugs, improve performance, and add new features to devices. They are typically delivered through a wireless network connection and are designed to be installed automatically, with little or no user intervention required.
Since firmware updates need to be quickly and reliably transmitted over-the-air, QspiNAND memory, a type of non-volatile memory that provides fast read and write access to large amounts of data at a reasonable cost, would be an ideal solution when it comes to OTA updates.
What is QspiNAND?
QspiNAND combines the benefits of both Serial NAND Flash and Quad-SPI (Serial Peripheral Interface) technology. QspiNAND offers more than 10 times faster write speed than NOR, making it a key factor in reducing OTA update time and improving manufacturing throughput. In addition, one of the key advantages of QspiNAND is that it has a smaller die size, which leads to higher density, lower cost, and smaller packages, making it ideal for space-constrained systems. Additionally, QspiNAND memories are available in high-density options for advanced applications. The technology is becoming increasingly popular in the automotive industry due to its faster write speeds and lower costs compared to traditional Serial NOR Flash memory.
Winbond is a leading provider of TS16949 certified AEC-Q100 qualified memories that support automotive applications and are currently dominating the Serial Flash Market in terms of unit sales and revenue. AEC-Q100 is a rigorous set of standards developed by the Automotive Electronics Council to ensure the reliability and suitability of electronic components for use in automotive applications. Therefore, Winbond QspiNAND memories, many beingAEC-Q100 qualified solutions, meet the high standards required for use in automotive applications.
There are several factors that are prompting automotive system architects to re-evaluate their options for non-volatile code storage in the electronic control unit (ECU) and consider QspiNAND:
Increasing code sizes
As automotive software becomes more complex and feature-rich, the size of the code needed to run it is growing. This is putting pressure on the storage capacity of the ECU, and making it necessary to explore new storage options.
Reliability and safety
Non-volatile code storage is critical for the reliable and safe operation of the vehicle. In the event of a power failure, the ECU needs to be able to recover quickly and reliably. This is particularly important in safety-critical systems such as the brakes or airbag systems.
Security
Automotive systems are increasingly connected to external networks and the internet, which increases the risk of cyber attack. Non-volatile code storage options that include hardware security features can help protect against these threats.
Cost and flexibility
As with any technology, the cost of non-volatile code storage is an important consideration. Architects are looking for storage options that provide a good balance of cost, performance, and reliability. Additionally, the ability to easily upgrade and modify the storage system is becoming increasingly important, particularly as automotive software continues to evolve rapidly.
In summary, the advantages of QspiNAND technology for non-volatile code storage in ECUs in automobiles is as follows:
Safe operation of cars requires non-volatile code storage with hardware security features.
Architects want storage that is reliable, cost-effective, and easy to upgrade.
QspiNAND combines Serial NAND Flash and Quad-SPI for high-density storage in car ECUs.
QspiNAND is cheaper and has faster speeds than Serial NOR Flash memory.
Below we discuss applications of QspiNand in automobile using OTA updating as an example.
OTA Updating: A Must-Have for Modern Passenger Cars
OTA updating of system firmware for cars is a technology that allows for wireless updates to be sent to a vehicle's ECUs over the internet, without requiring the vehicle to be physically connected to a diagnostic tool. This technology enables automakers to remotely update a car's software, including its operating system, infotainment system, and safety features, in any location and as the updates become available. OTA updates can improve performance, enhance features, and fix bugs or security vulnerabilities.
OTA updating of system firmware is rapidly becoming a must-have capability in the next generation of passenger cars for several reasons:
Modern cars are becoming more complex with many ECUs and sensors that need frequent software updates.
OTA updates allow for faster and easier software updates without needing to visit a service center.
OTA updates can improve vehicle security and safety by delivering critical software patches quickly.
OTA updates can enhance customer satisfaction by providing new features, fixing bugs, and improving performance over time.
OTA updates can save costs by reducing the need for physical recalls or visits to service centers and enabling more efficient vehicle diagnostics data usage.
Overall, OTA updating of system firmware is becoming a critical capability for the automotive industry as it enables manufacturers to deliver improved performance, security, and customer satisfaction while also reducing costs and increasing efficiency.
In order to support OTA updating of system firmware, automotive manufacturers need reliable and high-performance memory solutions. This is where Winbond's Automotive QspiNAND Multi-I/O Memories come in, offering small form factors, fast transfer rates, and flexible data access.
Winbond's automotive solutions
Winbond's Automotive QspiNAND Multi-I/O Memories are popular for their high performance clock rates, achieving a transfer rate of 52M-Byte/s using Quad-SPI. The W25N01GV and W25N01JW both come in small 8-pin packages and support both sequential and continuous read modes for flexible data access.
Part Number
Voltage
Speed
Temperatures
Features

W25N01GV

2.7V - 3.6V
104MHz
-40℃ ~ 85℃/
x1/x2/x4, Buffer Read, Continuous Read, On-chip ECC
-40℃ ~ 105℃/
-40℃ ~ 115℃
W25N01JW
1.7V - 1.95V
STR166MHz/DTR80MHz
-40℃ ~ 85℃/
x1/x2/x4, Buffer Read, Continuous Read, Sequential Read, On-chip ECC
-40℃ ~ 105℃/
-40℃ ~ 115℃
Winbond's automotive memory solutions come in compatible products and packages and are compliant with AEC-Q100 industry standard.
Are you interested in learning more about Winbond's automotive code storage flash memory solutions, such as their QspiNAND W25N01GV and W25N01JW? Visit Winbond online flagship store on TECHDesign today and let our experts help you find the suitable solutions.