Nuvoton's AR/VR Solution — the M482 Series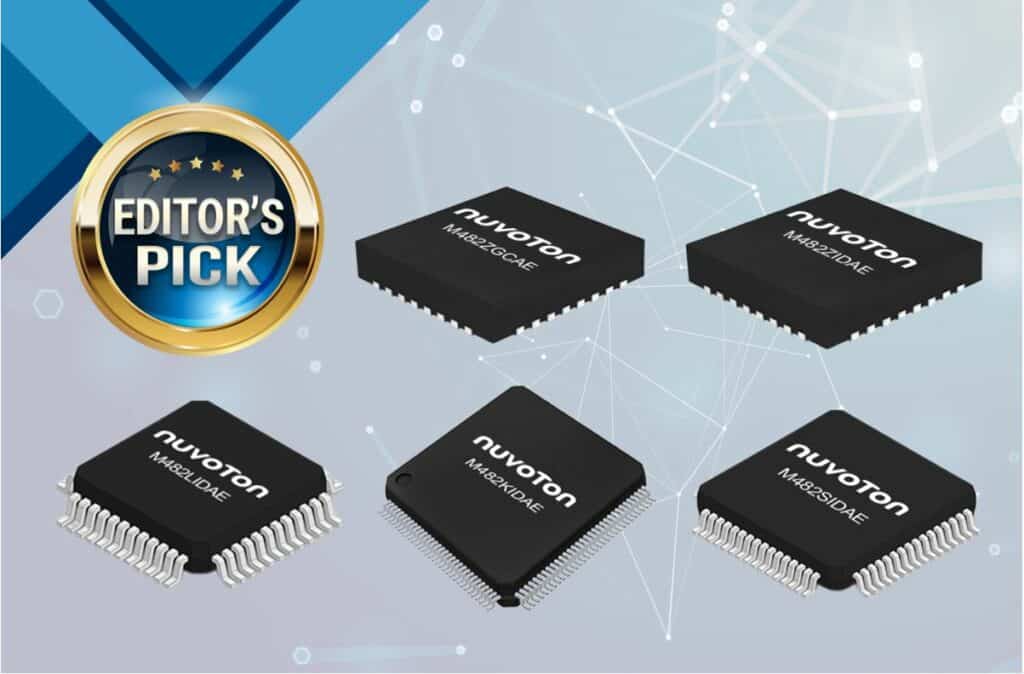 The development of augmented reality (AR) and virtual reality (VR) technologies shapes the future digital world. To explain them, AR combines virtuality and reality by putting digital elements into the real world, while VR creates an immersive virtual world outside of reality. More than being applied to the video gaming sector, AR and VR are widely used in various fields, such as healthcare, digital content, education, aircraft maintenance, online shopping, and so on. Among them, applications in healthcare like home-based care, remote patient monitoring, patient management, and surgical simulation have grown the most rapidly after a boom in tech due to the pandemic.
According to Report Ocean, the global market size of AR and VR was USD 20.5 billion in 2021 and is estimated to reach USD 453.5 billion by 2030, at a CAGR of 40.7%.
Nuvoton M482 Series: Converting HDMI 2.0 / DP 1.4 to MIPI DSI
Now, the Nuvoton NuMicro® M482 USB FS OTG series can be used as one of the VR/AR solutions to convert HDMI 2.0 or DisplayPort 1.4 input to MIPI DSI output. The M482 series coupled with Nuvoton KM86473D MIPI converter IC makes a great solution to support hybrid HDMI 2.0 and DisplayPort 1.4 inputs with configurable software, 4 MIPI DSI ports, HDCP 1.4 & 2.3, and super-resolution 4x zoom up-scaler.

The M482 microcontroller series is based on Arm Cortex-M4F with DSP extension. It can run up to 192 MHz with 1.25 DMIPS/MHz and 175 μA/MHz low power consumption. It supports 1.8~3.6 V operating voltage and -40~105oC operating temperature and is equipped with a 512 / 256 / 128 KB embedded dual bank Flash memory and a 160 / 128 / 64 KB embedded SRAM, including 32 KB cache. The Flash memory supports OTA (Over-the-air) firmware upgrade, and the cache accelerates external SPI Flash code execution.

Multiple communication interfaces can be found in the M482 series, which include:
Up to 6 low-power UART interfaces (17 Mbps), including 2 LIN interfaces
Up to 3 ISO-7816 interfaces (3.4 MHz), supporting full-duplex UART mode
3 I²C interfaces (up to 3.4 Mbps)
1 SPI Flash interface (up to 96 MHz), supporting quad mode
1 Quad-SPI interface (up to 96 MHz)
Up to 4 SPI / I²S interfaces (up to 96 MHz for SPI, up to 192 kHz/16-bit for I²S)
1 I²S interface (192 kHz/32 bit)
2 USCI interfaces, supporting configurable UART / SPI / I²C
2 Secure Digital Host Controllers (50 MHz)
Find Nuvoton M482 Series at TECHDesign
Now, numerous M482 products can be found at TECHDesign with different packages, I/O ports, and memory sizes. They all have low power and high performance, which are incredibly suitable for AR and VR applications. Visit Nuvoton store immediately to select them for your project!