DDR SDRAM's 8 Advantages Make it Engineers' No. 1 Choice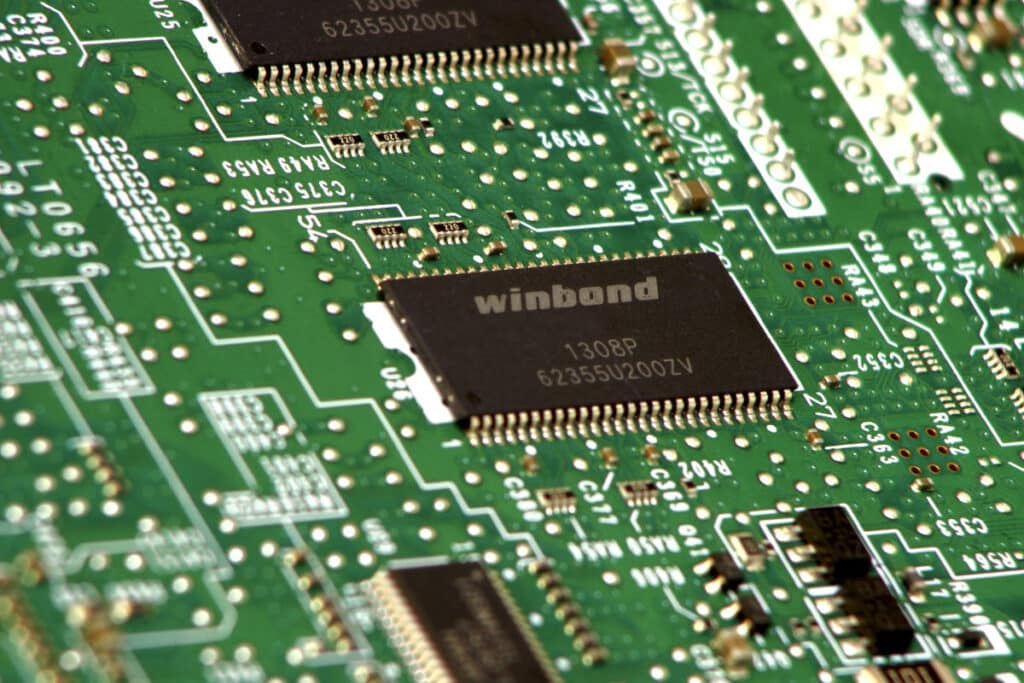 As one of the mainstream memories, DDR SDRAM has been used in various types of computer systems, including desktops, laptops, servers and game devices. It is usually used in combination with a main board and Central Processing Unit (CPU) to provide fast and efficient data access for a wide range of applications. In addition, in consideration of the properties of the memory selected, DDR SDRAM has also been adopted in products such as IoT and automotive applications which have emerged recently.
The "Double Data Rate" in Double Data Rate Synchronous Dynamic Random-Access Memory (DDR SDRAM) is a memory technology used in computer systems; it enables data transfer on both the rising and falling edges of the clock signals, thus achieving a data transfer rate which is double that of a conventional SDRAM. The "Synchronous" part means that it synchronizes with the computer's CPU in clock rate. The "Dynamic" part means that it stores data in memory units which must be refreshed regularly. As for "Random-Access," it refers to the function of direct "read" and "storage" of data by means of locating data by address.
On the whole, DDR SDRAM has the following 8 advantages:
1. High-speed data transfer: DDR SDRAM is designed especially for high-speed data transfer, and its data transfer rate is double that of a conventional SDRAM, thus enabling faster data access in a wide range of applications and improving overall system efficiency.
2. Synchronous operation: DDR SDRAM operates in synchronization with the system clock rate to realize more efficient data transfer and much lower power consumption.
3. Low latency: DDR SDRAM features low latency, which means fast and efficient data access. This feature is critical to applications that require fast data access, including application scenarios needing prompt feedback (e.g., games, video editing and vehicle-mounted electronics).
4. Efficiency: DDR SDRAM aims to improve efficiency, and consume lower power than other types of memory. It is even more important in portable equipment, since deferred battery consumption is one of the necessary considerations for portable devices.
5. Various rate and timing options: DDR SDRAM offers various rate and timing options, enabling developers to select proper rate and timing specifications based on specific needs to achieve the optimal combination and further improve system stability.
6. Memory capacity: There are various capacity options for DDR SDRAM, including 64 MB, 128 MB, 256 MB, 512 MB and 1GB, enabling developers to take design costs into account while expanding the specifications.
7. Compatibility: DDR SDRAM has been applied in a wide range of systems, and become a universal choice for various types of system.
8. Reliability: It is important to choose a reliable brand with good reputation in terms of quality and durability. It is also a good idea to read comments on use and compare prices before making a purchase.
In addition, the Joint Electron Tube Engineering Council (JEDEC) made related requirements on the specifications of DDR SDRAM as below:
DDR
SDRAM
Standard
Bus clock
(MHz)
Internal rate
(MHz)
Prefetch
(min burst)
Transfer Rate
(MT/s)
Voltage

DDR

100–200

100–200

2n

200–400

2.5/2.6

DDR2

200–533

100–266

4n

400–1066

1.8

DDR3

400–1066

100–266

8n

800–2400

1.5

DDR4

800–1200

200–300

16n

1600–5067

1.2

DDR5

2200–3800

16n

4400–7600

1.1
Source: www.wikipedia.org and our own information compilation
As described above, DDR SDRAM is suitable for a wide range of applications, including well-known automotive electronic equipment used in all-electric cars promoted by the governments of many countries for the purposes of "energy conservation and carbon reduction" and developed by numerous manufacturers The examples include Advanced Driver Assistance Systems (ADAS), dashboard display and on-board entertainment. As vehicles are highly associated with personal safety, every piece of electronic equipment is designed in compliance with the highest industrial standards, in which reliable, accurate and fast data transfer is particularly necessary. Winbond Electronics' wide selections of products feature high bandwidth, high transfer rate and high-density capacity, making them the best choice for automotive electronics.
Here are the selected Winbond DDR SDRAM: