Build Your Smart Battery Management System with MCUs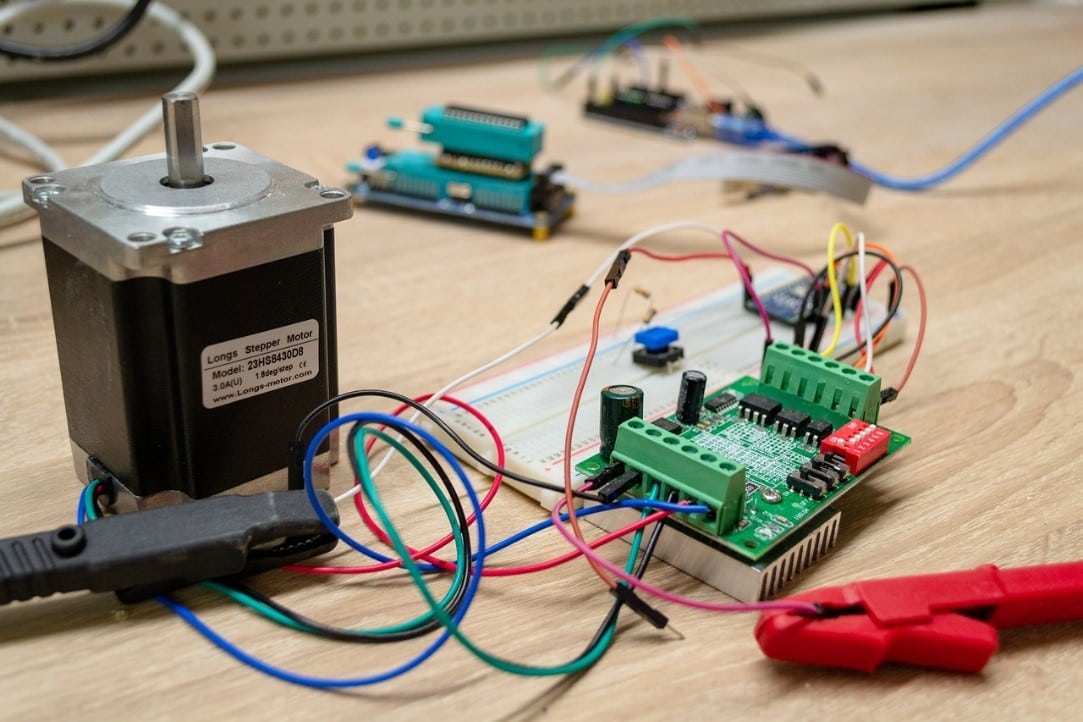 Lithium ion batteries can be categorized into three types according to the application scenario: "Power", "Commercial" and "Industrial and Energy Storage". Even though the growth of traditional electronic products using lithium ion batteries is slowing, such as smartphones, laptops and digital products, the demand for lithium ion batteries has increased in recent years due to the emerging industries, e.g. power tools, VR glasses, drones and wearable devices. In the upcoming future, the key applications of lithium ion batteries will be power tools, electric car, energy storage system, etc.
Lithium Battery Protection and Management is Needed
With the material properties, a lithium ion battery cannot be overcharged, over-discharged, over-current, short-circuit and charged/discharged in extremely high temperatures. Meanwhile, due to the limited capacity density in a single lithium battery, numbers of lithium batteries are usually connected in serial or parallel to use in different application scenarios. Therefore, developers should design safety devices to protect and manage the lithium batteries in order to prolong the usage life of the batteries and avoid unnecessary dangers.
Use Battery Management System (BMS) to Optimize Battery Performance
A battery management system (BMS) is an electronic device to monitor and manage batteries. Its main function is to test the various status parameters of the batteries, including the voltage, total voltage, current and temperatures, in each individual battery. It also simulates the front-end to collect data and perform SOC estimation and battery balancing to further control the charging/discharging processes of the battery. It is a management system that protects batteries and increases comprehensive performance of batteries. We call the battery management system for power and energy-storage "BMS", while the battery management system in the commercial and industrial fields with fewer batteries "CPB" (cell protection board).
The number of batteries for CPB rarely exceeds 20; the protection board can be categorized as pure hardware or MCU-based smart lithium battery protection boards. Compared to pure hardware, it's easier and more flexible to adjust the parameters of MCU-based smart protection board, and the function designs can meet customers' needs better. The composition of conventional smart battery protection board is shown in the figure below: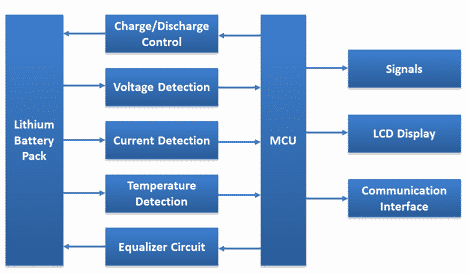 Nuvoton NuMicro Cortex—M0 MCU Supports to Build CPB
As for the diversified needs of CPB, Nuvoton high performance NuMicro Cortex – M0 MCU provides:
(1) 5V working voltage is supported for the entire series, and expanded selection range of peripheral analog devices to effectively lower cost for the customers;
(2) multi-channel high-speed 12-bit ADC to respond to instant voltages, currents and temperatures changes of each battery, so that processing can be performed in real-time to prevent overcharging, over-discharge and over-temperature of batteries;
(3) multiple communication ports on-board including UART, IIC, SPI and CAN, able to satisfy communication needs such as simulating front-end IC with peripherals, host computer and chargers simultaneously;
(4) super low-power standby and operations, able to effectively reduce the power-consumption of the system and extend battery operating time;
(5) -40 to 85/105 degrees operating range can effectively ensure the stability and reliability of system operations;
(6) provides several packaging and Flash sizes to give you more choices.
Nuvoton also provides 8-bit MCU with high performance/cost ratio and low pin count for different application field needs, bringing you more selections.
Ready to Build Your Smart Battery Management System?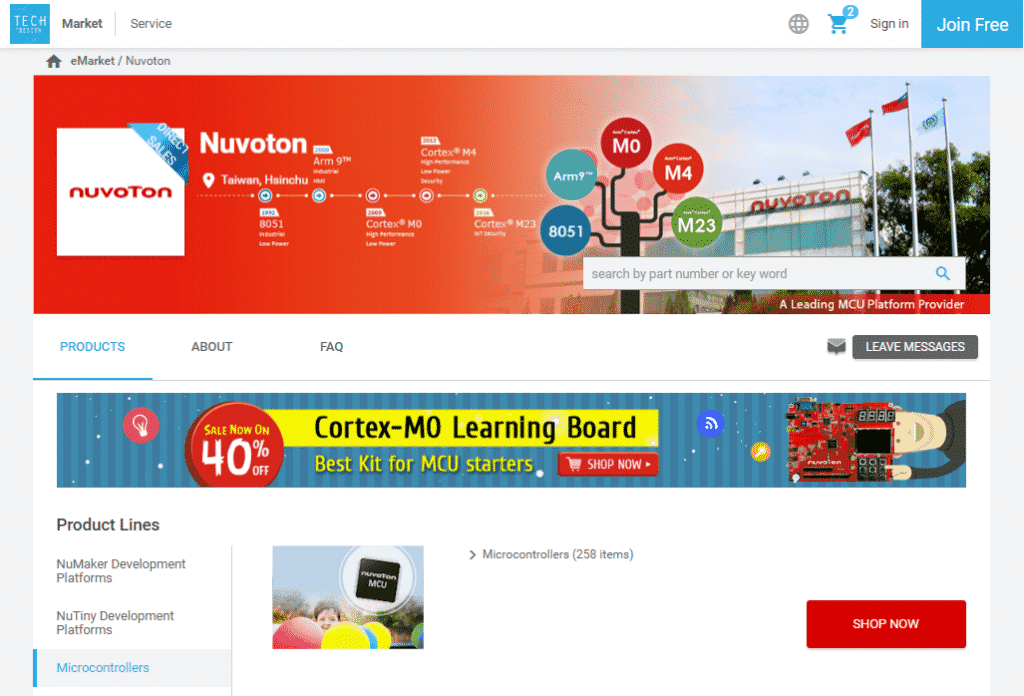 If you are looking for microcontrollers to build the battery management solution, TechDesign would love to assist you in finding the suitable parts. In TechDesign eMarket, Nuvoton provides series of MCU products, including 32-bit MCUs with Arm® Cortex®-M0/M4 core, and 8-bit 8051. Nuvoton MCUs have been widely applied in IoT applications, smart home, mobile payment, industrial control, drone solutions, touch panels, network equipment, POS, home appliances, security systems, etc.
Find MCU in Nuvoton eStore