Wireless Connectivity in the Era of Industry 4.0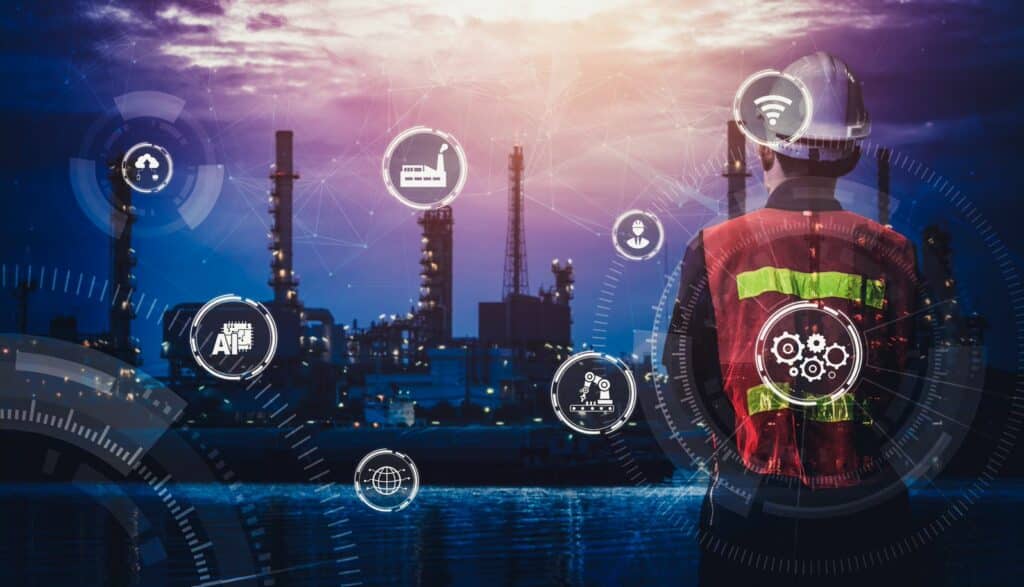 Introduction to Industry 4.0 and Its Advantages
Way before the widespread use of the internet and telecommunications, Industry 4.0 was merely a concept. But now, it is an ongoing process. Connected automatic machines along with numerous sensors build up a manufacturing system that can be tracked and monitored in real-time. Combining with the technologies of big data analysis and artificial intelligence (AI), the data collected from sensors can be sent back to cloud servers and get analyzed afterward. This is Industry 4.0, the Fourth Industrial Revolution, breaking the boundary between the physical and virtual world.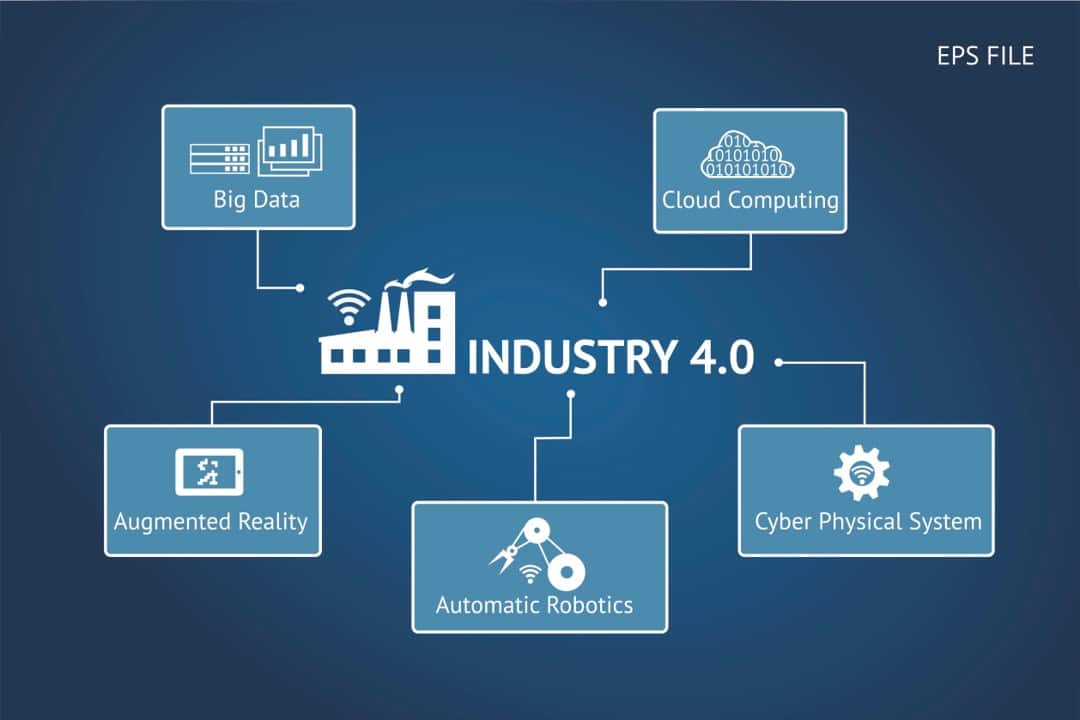 The implementation of Industry 4.0 provides a lot of advantages to making the factories smarter. It increases operational efficiency and reduces operational costs. According to the information from Boost Pro Systems, 42% of Industry 4.0 users feel that their product quality has been raised. When the manufacturing process is under full control and the data are exchangeable, factory managers will find a lot of flaws that can be improved. For instance, better management of supply chains and more accurate prediction of manufacturing problems become achievable. Eventually, the ultimate goal of Industry 4.0 is to optimize the whole manufacturing process and produce better final products.
Here is the summary of Industry 4.0 advantages:
●  Operational efficiency increase
●  Operational cost reduction
●  Better product quality
●  Better supply chain management
●  Accurate manufacturing problem prediction

Industry 4.0: from Wired to Wireless
Connectivity plays an important role in Industry 4.0. Multiple methods are out there to realize wireless data transmission in factories, and one of them is RF transmission with proprietary protocols. As wired UART connections are ordinary in traditional factories, wireless UART transmission modules which turn wired UART into wireless transmission will be helpful for factory upgrades.
Sunplus Innovation Technology, SunplusIT in brief, is a leading RF wireless solution provider. It offers the above wireless UART transmission modules for customers to choose from, which include MUART0-B, RFLINK, and RFLINK-Mix series. These modules provide a different connection path to wired devices and remove the cables painlessly. Besides, they are all easy to use and nearly plug-and-play.
Thus, in most factories, devices that require wireless transmission can use the modules as long as they are equipped with UART/IO/I2C interfaces. Switches can use them to realize remote control, equipment and machines can use them to transmit production data wirelessly, and various sensors – temperature, humidity, vibration, CO sensors, or so – can use them to send the environmental information to the host devices. Customers can select the below series depending on different module sizes, required baud, interfaces, and device numbers.
MUART0-B (9600 Baud)
The MUART0-B is an entry-level wireless suite for UART and IO connections, containing one piece of Root Terminal and up to four devices. Best of all is that it is very easy to be welded.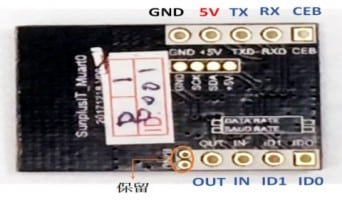 RFLINK Series (9600 & 19200 Baud)
The RFLINK wireless suite, containing RFLINK-UART and RFLINK-IO series, is for UART and IO connections. Both RFLINK-IO and RFLINK-UART support 1-to-multiple modes, which can send on/off commands to up to 4 IO devices (8 sets of IO ports in total). All types of development boards and MCUs can use this module directly without any additional drivers or API programs needed.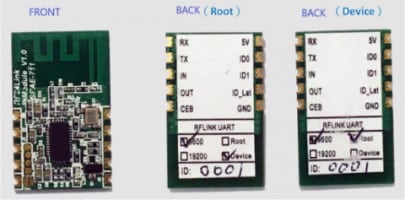 RFLINK-Mix Series (9600 & 19200 Baud)
The RFLINK-Mix series are extendable software selective wireless suites for UART, IO , and I²C. They allow different TX and RX, for example, UART-to-UART, UART-to-IO, and UART-to-I²C. The RFLINK-Mix series can connect up to 64 devices by breaking the hardware selective restriction.

Series
Baud
Sub-Series
TX to RX
Characteristics
Advantage
MUART0-B
9600
MUART0-B
UART-to-UART
& IO-to-IO
1 root to 4 devices
Plug-and-play, and very easy to be welded
RFLINK Series
9600 & 19200
RFLINK-UART
UART-to-UART
1 root to 4 devices
Smaller in size; MCUs can use them without drivers or API programs needed
RFLINK-IO
IO-to-IO
RFLINK-Mix Series
9600 & 19200
RFLINK-Mix UART-to-UART
UART-to-UART
1 root to 64 devices
Extendable software selective wireless suites, breaking the hardware selective restriction
RFLINK-Mix UART-to-IO
UART-to-IO
RFLINK-Mix UART-to-I2C
UART-to-I2C
Table 1. The summary of SunplusIT RF wireless modules (Source: SunplusIT, TECHDesign)
Conclusion
Industry 4.0 is great for optimizing manufacturing processes. To realize Industry 4.0, wireless connectivity is an essential part. The RF wireless modules provided by SunplusIT, including MUART0-B, RFLINK, and RFLINK-Mix series, are super convenient for users to turn wired UART connections into wireless ones and easily upgrade the factories.
Now, all these products are available at TECHDesign. Come take a close look at their detailed specifications!