How Winbond QspiNAND Flash Helps on Cost-Effective IoT Solutions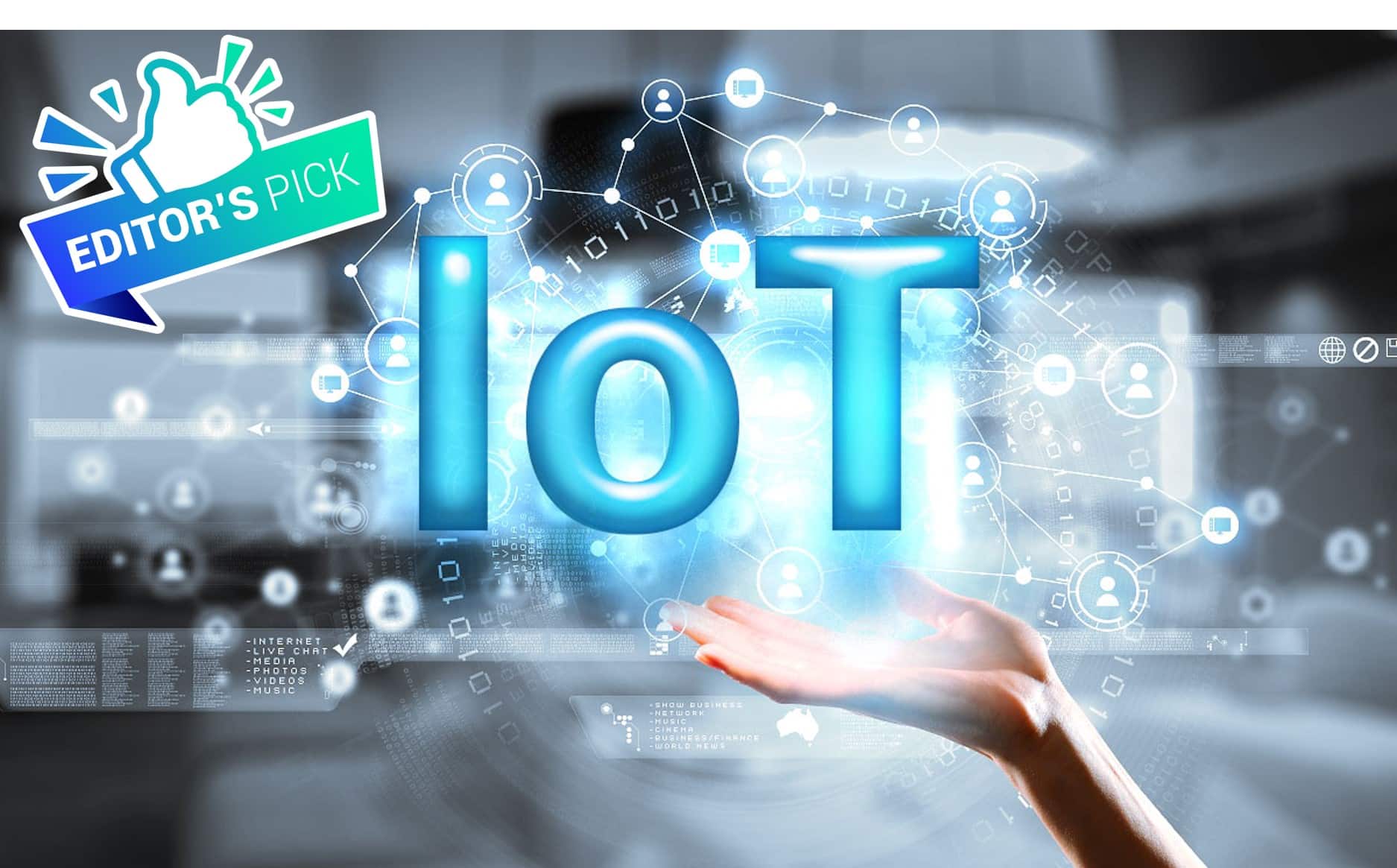 Industry's vision for the Internet of Things (IoT) foresees the installation of billions of devices connected to the world's universal network. Since the forecast for the numbers of IoT nodes are huge, the average cost per node should be small in order for suppliers to make businesses profitable.
High-Speed Serial Flash
Designers of cost-sensitive IoT nodes can benefit from the availability of serial Flash devices that offer very high data-transfer rates and use them to implement an architecture different from the conventional model. The high speed of today's serial Flash memories gives designers of IoT nodes the ability, in almost all cases, to eliminate the DRAM scratchpad memory and to use a low-cost SoC that has minimal internal Flash capacity. Such a Flash-based architecture reduces component count, system size and BoM cost while maintaining the performance required by the application.
That serial Flash should be capable of providing sufficiently high data-transfer rates to replace DRAM is on the face of it rather surprising. After all, the main benefit of serial Flash is that it can provide reliable non-volatile storage capacity with a very low pin count and a small package – but the low pin count should in theory also entail low bandwidth.
Manufacturers of serial Flash, however, have over time developed ways to square the circle, increasing the data-transfer rate while maintaining small package outlines with a low pin count. Now, serial Flash devices featuring Quad Serial Peripheral Interface (QSPI) or Quad Peripheral Interface (QPI) technologies and operating at speeds as high as 133MHz can boast maximum data rates of as much as 66MBytes/s. This is sufficient to support Executive-in-Place (XiP) functionality, in which an SoC or processor executes application code directly from the external Flash memory without shadowing it to DRAM, enabling the elimination of the DRAM device entirely. Fast serial Flash with QSPI or QPI capability can also implement pseudo-cache execution for frequently executed functions to boost performance.
More Cost-Effective NAND Flash
While NOR flash is more cost effective at lower densities and NAND Flash is more cost effective at higher densities, Winbond offers QspiNAND products with 512Mb, 1Gb and 2Gb for customers to choose from. For applications requiring a total Flash memory capacity of equal to or more than 512Mb, QspiNAND Flash is a great cheaper option. Here now at TechDesign, one could find W25N01GVZEIG, W25N01GVZEIT, W25N01GWZEIG, and W25N512GVEIR available online.
Voltage / Density
3V
1.8V
1Gb
W25N01GVZEIG
W25N01GVZEIT
W25N01GWZEIG
512Mb
W25N512GVEIR
The difference between W25N01GVZEIG and W25N01GVZEIT is that W25N01GVZEIG uses Buffer Read Mode as default (BUF=1 as default) and W25N01GVZEIT uses Continuous Read Mode as default (BUF=0 as default).
To search for a cost effective Flash solution for your IoT design with equal to or more than 512Mb memory capacity needed applications, come visit TechDesign and look into Winbond's QspiNAND Flash!
Most paragraphs of this article are excerpted from Winbond's technical article, "How efficient memory solutions can help designers of IoT nodes meet tight BoM cost targets"