Top 3 Differences Between Starlink and 5G: How They Complement Each Other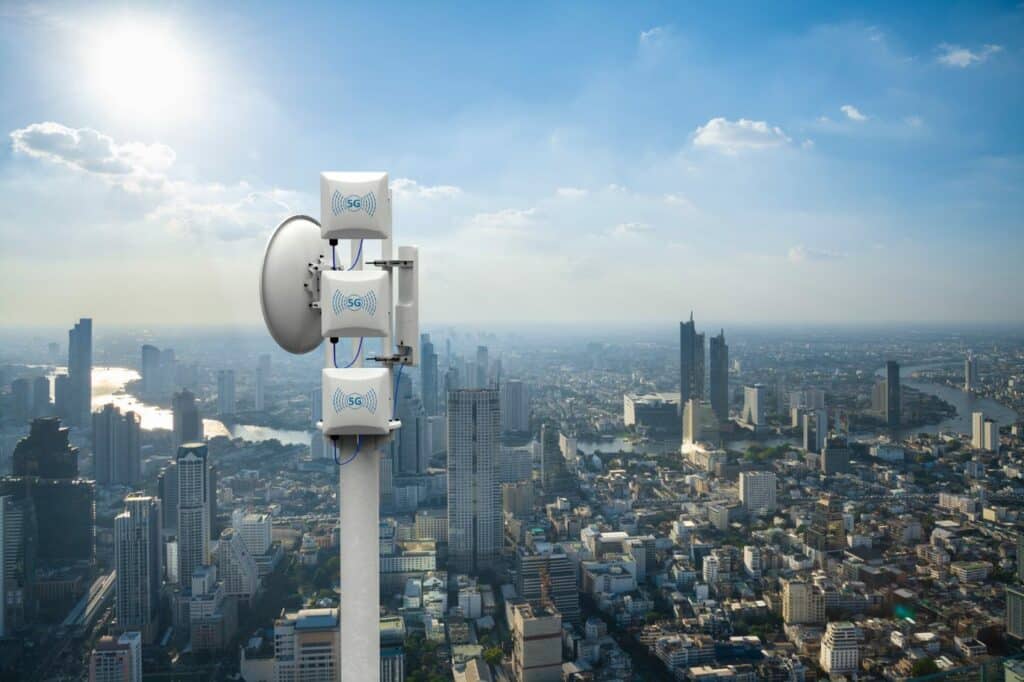 Thanks to Starlink, now, Ukraine's people can still have internet access.
The most shocking incident that astonished the whole world recently is the Russian invasion of Ukraine, and it is not surprising that the first thing Russia did to Ukraine is to destroy its fixed telecommunication networks and then meltdown its internet connection. Elon Musk has offered help after being asked by Ukrainian Vice Prime Minister Mykhailo Fedorov.
The request was accepted and the Starlink service has been activated ever since then.
With access to Starlink, the Ukrainian army can use drones to observe Russian enemies and attack their tanks. By using Starlink, President Volodymyr Zelenskyy can make speeches to his nation, and over 100,000 people in Ukraine can stay up-to-date with the war situation, as well as keep in contact with the world.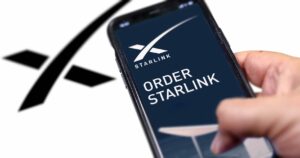 So, what is Starlink after all? And what is the relationship between Starlink and 5G? Will Starlink replace 5G, or will they cooperate with each other? In this article, the characteristics of Starlink and 5G will be introduced, as well as how they can complement each other.
What Is Starlink and What Is 5G?
Starlink: an Internet Constellation Supported by Thousands of LEO Satellites
Wikipedia defines Starlink as "a satellite internet constellation operated by SpaceX providing satellite internet access coverage to 31 countries on Earth with ambition to extend coverage to the whole world."
Developed by Elon Musk and his team, Starlink offers a different method of internet connection by launching thousands of satellites into space and connecting them through its simple router. The followings are 3 characteristics of Starlink that you want to know.
5G: the Fifth-Generation Wireless Network Technology
5G is the fifth-generation wireless network technology which is already well-known for its fast speed and wide bandwidth. Currently, the development of 5G wireless devices and the deployment of 5G base stations are in full swing, and GSMA Intelligence has estimated the penetration rate of 5G will reach approximately 20% of total connections by 2023.
3 Differences Between Starlink and 5G
Difference 1. The Way of Providing Internet
SpaceX uses satellites to construct its internet. On Mar. 9, 2022, 48 satellites have been carried to space by SpaceX Falcon 9. And until now, 2234 satellites have been launched already. With numerous satellites surrounding the Earth, wireless signals will never be blocked by the atmosphere or Earth rotation as there is always a satellite to continue transmitting or receiving signals. Adequate satellite numbers can ensure the availability of clear signals, and Elon Musk has set a target of 20,000 satellites.
5G uses radio frequencies to provide the internet, and it has a wide spectrum coverage of high, mid, and low bands. High-band spectrum refers to millimeter waves in high frequencies that can quickly transmit a huge amount of data in a short distance. Low-band spectrum can cover a wider transmission range but with carrying fewer data at a slower speed. Mid-band spectrum can carry a certain amount of data in a middle-range distance at a middle-level speed, which means it can strike a balance between capacity and coverage.
| | High bands | Mid bands | Mid bands | Low bands |
| --- | --- | --- | --- | --- |
| | | (higher) | (lower) | |
| Frequency (GHz) | 24~40 | 3.5~6 | 1~2.6 | <1 |
| Download speed (Mbps) | 1,000~20,000 | 100~900 | | 30~250 |
| Transmission range | 1-mile or lower radius | Several-mile radius | | Hundreds of square miles |
| Supporting cellular networks | 5G | 4G, 5G | 2G, 3G, 4G, 5G | 2G, 3G, 4G, 5G |
Table 1. The frequency ranges of high, mid, and low bands (Source: Nokia, Wikipedia, VentureBeat)
Difference 2. Speed and Latency
LEO (low Earth orbit) satellites, which were carried to space by SpaceX, perform the lowest deployment cost compared to other kinds of satellites. LEO satellites also reach the lowest latency of 20~35 ms. Moreover, Starlink claims to provide users with 100~200 Mbps download speeds, so users are able to play online games, make video calls, and stream content on the internet.
For 5G, in general, it can reach an ultra-fast speed of 10 Gbps and a super low latency of 1ms. Here is an example for you to feel the unbelievable speed of 5G: it takes less than 1 minute to download a 2-hour movie with 5G, while it takes around 7 minutes with 4G. This extraordinary performance makes it suitable for numerous advanced applications, such as smart manufacturing, vehicle automation, IoT connections, AR/VR realization, and video game streaming.
| | Speed | Latency |
| --- | --- | --- |
| 5G | Around 10 Gbps | 1 ms |
| Starlink | 100~200 Mbps | 20~35 ms |
Table 2. The difference of speed and latency between 5G and Starlink (Source: THALES, SpaceX)
Difference 3. Pricing
For Starlink, satellite deployment and development are not cheap. Although setting up the internet connection with the "Starlink Kit" (which includes a Wi-Fi router, a base, and some cables) and Starlink App is easy, to enjoy the Starlink service, you need to pay USD 599~2,500 for the hardware fee and USD 110~500 for the monthly subscription. Compared to it, 5G surely offers a more affordable price.
Since plenty of 5G cellular providers are out there, we take the three largest ones in the U.S. as an example: AT&T, Verizon, and T-Mobile. The monthly fees per line from these providers are all under USD 100. Besides, some of them even offer extra freebies such as HBO Max 35+ channels of live TV, Disney+, Netflix 4K UHD streaming, and so on.
| | Hardware fee | Monthly fee |
| --- | --- | --- |
| 5G | USD 449~2,299 in general | USD 60~90 |
| | (refer to the prices of smartphones) | |
| Starlink | USD 599~2,500 | USD 110~500 |
Table 3. The difference of pricing between 5G and Starlink (Source: Starlink, PhoneArena, Tom's Guide)
As additional information, these providers are named differently for their high-band and mid-band (C-band) spectrum networks. 5G+ is from AT&T, 5G UW is from Verizon, and 5G UC is from T-Mobile, and they are listed in the below table as well.
| Cellular provider | Low-band 5G network | Mid-band and high-band 5G networks |
| --- | --- | --- |
| AT&T | 5G | 5G+, 5G Plus |
| Verison | Nationwide 5G | 5G Ultra Wideband, 5G UW, 5G UWB |
| T-Mobile | Extended Range 5G | Ultra Capacity 5G, 5G UC |
Table 4. 5G names from cellular providers (Source: CNET)
Summary: Starlink and 5G Complement Each Other
In summary, with different methods of internet connection and data transmission, both Starlink and 5G have similar advantages of high speed and low latency. 5G provides even higher speed and lower monthly fees compared to Starlink, but rural areas may have no internet connectivity due to lacking the deployment of base stations and dedicated service infrastructure from cellular providers. This is where Starlink shines. Starlink can offer internet to remote places and complement 5G.

Faster internet access across the globe supported by 5G and Starlink is under development and foreseen to be pervasive, without a doubt.
What Can TECHDesign Provide for 5G Solutions?
TECHDesign has a series of 5G-related solutions from microcontrollers, flash memories to routers, gateways, and CPEs.
Components for 5G Base Stations: Nuvoton Microcontrollers and Winbond Flash Memories
Nuvoton ML 51 series can be used in the GPON optical modules which are deployed in 5G base stations, for example, 1.5 Gbps ONU optical modules (along with OLT optical modules, both belong to SFP modules). Operating at 24MHz, these 8051 microcontrollers can support up to 10G optical modules with flexible voltage levels. Furthermore, the I2C interface can provide up to 400 kHz transmission frequency.
Winbond offers a complete series of flash memories which can be implemented into various types of 5G base stations. For 5G base stations, it is suitable to use 1Gb (or higher density) NOR flash memories and 2Gb/4Gb NAND flash memories with industrial-plus temperature grade (-40~105°C) and low power consumption.
Industrial 5G Solutions: Routers, IoT Gateways, and CPEs
Built-in Raspberry Pi CM4, the 5G industrial IoT gateway provided by Artisantech Computer Engineering is compatible with Raspbian Linux OS / GNU / Linux system, and users can easily do programming on it.
The 5G industrial router F-NR120 provided by Xiamen Four-Faith Communication Technology is equipped with dual-band Wi-Fi (2.4G/5.8G), GPS, 3G, 4G, and 5G networks. It can be used in multiple IoT applications such as smart grids, smart transportation, smart home, supply chain automation, industrial automation, and others.
Also provided by Four-Faith Communication Technology, the 5G industrial CPE F-NR200 is suitable for IoT applications as well. It is equipped with USB 2.0 and SIM / UIM interfaces and dual-band Wi-Fi (2.4G/5.8G), 3G, 4G, and 5G networks. Moreover, F-NR200 uses a high-performance 32-bit communication processor for industrial purposes.
Now, all those introduced above can be found at TECHDesign. Come visit us immediately for these amazing 5G solutions!