The Exceptional Smart Thermometer Solution: Opulinks Low Power SoC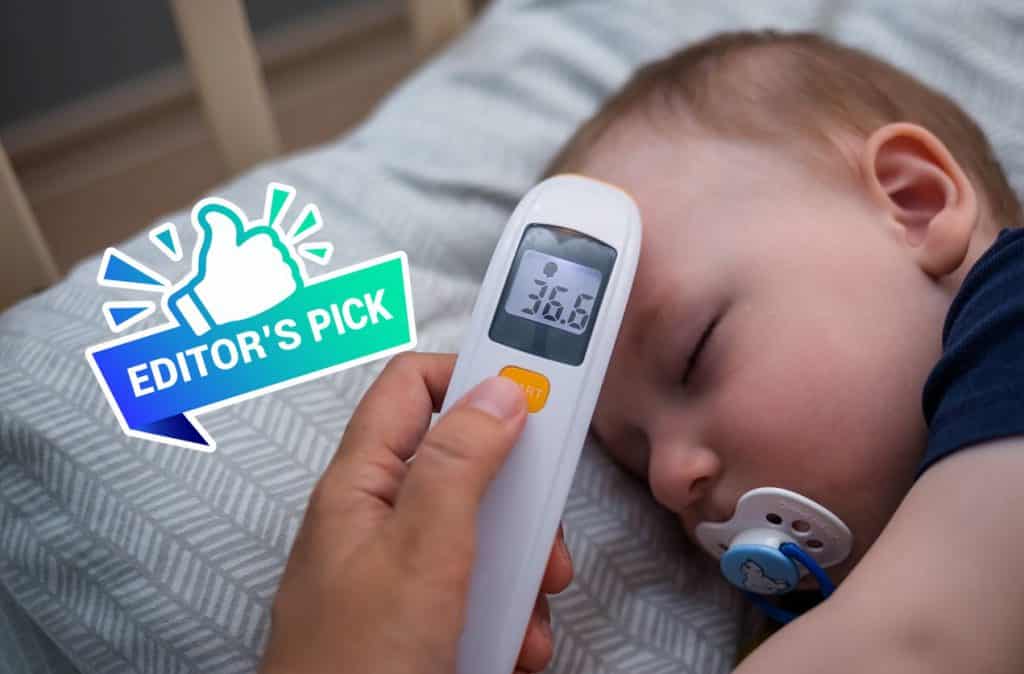 Starting from the late 2019, the outbreaking pandemic of COVID-19 has forever changed the way people live. COVID-19 has not only caused uncountable harms worldwide, but has also aroused individual's attention towards health. The demand of medical products suddenly surged, and thermometers are no doubt one of them.
A thermometer is used to measure body temperature to ensure that one is in a good health condition, and a smart thermometer can transmit the temperature result to the user's phone or a medical system through wireless connectivity. Smart thermometers allow users to record the body temperature variation, especially suitable for monitoring infants, elderlies, chronic or COVID-19 patients.
According to Data Bridge Market Research, global smart thermometer market is estimated to grow from USD 271.65 million in 2021 to USD 459.56 million by 2028, at a CAGR of 7.8% in the coming 7 years. North America remains to hold the largest market share, and comes after Europe. As mentioned above, rising healthcare concerns bring up the adoption of smart thermometers in hospitals, clinics, and healthcare centers. More interestingly, food industry becomes another market growth engine since smart thermometers can be used to determine the best manner of meat cooking to prevent the meat from overcooked or undercooked.
In the meantime, the suppliers are working hard to develop various smart thermometer solutions to meet the market demand. Kinsa Inc., MEATER, Withings, Kaz USA,Inc., and iWEECARE Co., Ltd. are several examples.
| Smart thermometer suppliers | Main focuses |
| --- | --- |
| Kinsa Inc. | Founded in 2012, the U.S.; it designs and develops the application software for the thermometer products, besides, the products and services are only provided in the U.S.. |
| MEATER | Founded in 2015, U.K.; wireless thermometers are its only products. |
| Withings | Founded in 2008, France; it focuses on health monitor products including smart thermometers, weight scales, blood pressure monitors, and baby monitors. |
| Kaz USA, Inc. | Founded in 1926, the U.S.; it offers air purifiers, fans, heaters, heating pads, humidifiers, insect control, thermometers, blood pressure monitors, etc. |
| iWEECARE Co., Ltd. | Founded in 2014, Taiwan; the main product Temp Pal® can execute temperature monitoring and abnormal temperature alerting through a cloud-based continuous remote system. |
As a smart thermometer needs the wireless connectivity to realize its "smart function", the OPL1000 SoC is a perfect fit for smart thermometer application. Developed from Opulinks Technology, the world leading wireless communication solution provider, the OPL1000 SoC is the world's first uncompromised wireless connectivity with ultra-low power consumption. It integrated 2.4GHz Wi-Fi with 802.11b standard and Bluetooth 5.0 BLE in a single SoC, which can support both Wi-Fi and BLE wireless protocols.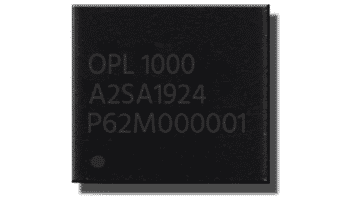 In order to save the power, OPL1000 is equipped with dual processors. The ARM® Cortex®-M0 processor serves all software, and the ARM® Cortex®-M3 processor serves more intensive application-specific activities. Besides, it can be used as a standalone application-specific communication processor or as a wireless data link in hosted MCU systems where ultra-low power is critical.
Now, the OPL1000 SoC is so ready on the website of TECHDesign. Moreover, smart thermometer tags coming from Opulinks Technology are available on Amazon as well. To start building your smart thermometer project, come visit TECHDesign and buy OPL1000 immediately!