TechDesign and Electronics Industry: Steps to A Successful Experience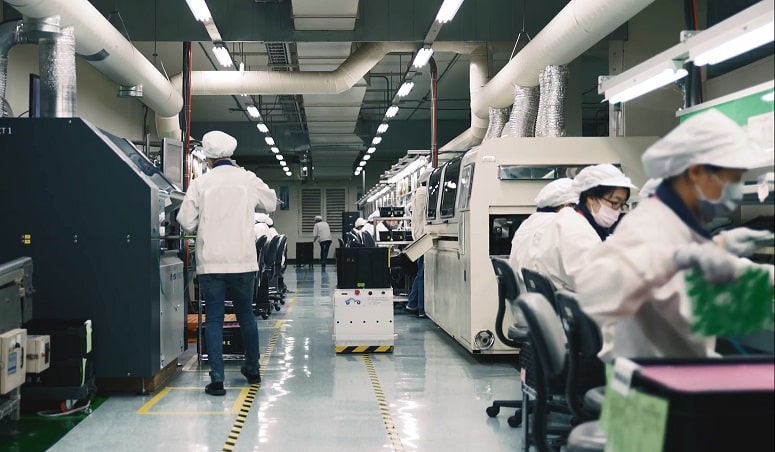 In the previous post, we introduced how companies from different ends of the electronics value chain can make use of our platform, TechDesign.com .  In this post, we will be providing you a step-by-step guide on using our services. We know the most powerful way to accomplish short, to-the-point instruction is by combining texts with graphics, so our design team again creates some useful graphics that let you easily understand the concepts.

How to let buyers promote designs for you? 
For IDHs or electronic designers, traditionally it takes lots of efforts to just get words out about their products, but with the help of TechDesign.com, they can now not only more easily manage their designs but also let buyers using TechDesign to promote the designs for them at much lower cost. In order to enjoy the cost effective promotion through TechDesign.com, IDHs or electronic designers will have to follow the four-step process to first publish their new designs on the platform. First they need to apply to become a designer with TechDesign.com, then they can add new designs through a button. Later, TechDesign requires IDHs and electronic designers to fill out and submit an online form that clearly indicates the detail of their designs, including function, specifications or any relevant information. Once they publish the designs, buyers can gain access to them and indirectly promote them to a wider customer base.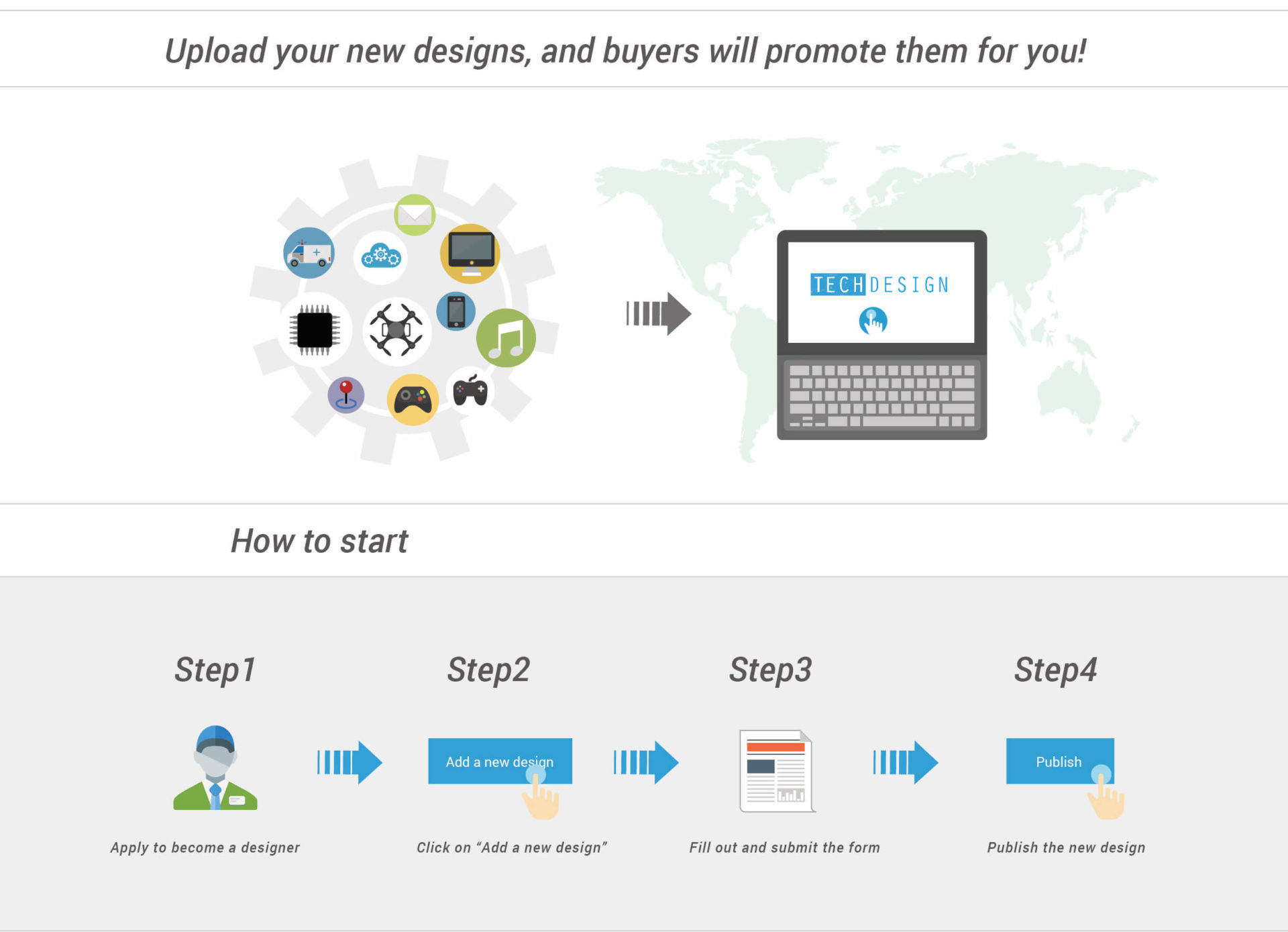 How to choose the best partner to collaborate with? 
As for companies, be it OEMs, ODMs or OCMs, that are looking for designers to cooperate on design projects, TechDesign.com also can be a very effective tool to help them connect with the most suitable partner. Traditionally, they will have to engage in a long and back-and-forth process in order to determine who is the best partner to collaborate with. However, TechDesign's 4-step process makes task accomplishment so much easier and straightforward. Like most other websites, companies simply need to register online to become a member, then they can start enjoying our service. Then things only get easier from there. They can click on the "Make a request" button to fill out and submit an online form that clearly specifies the details of their projects. After that, designers will partner up with them. The platform helps to gather more designers than traditionally one design request can. Companies can then select the most suitable designer to work with.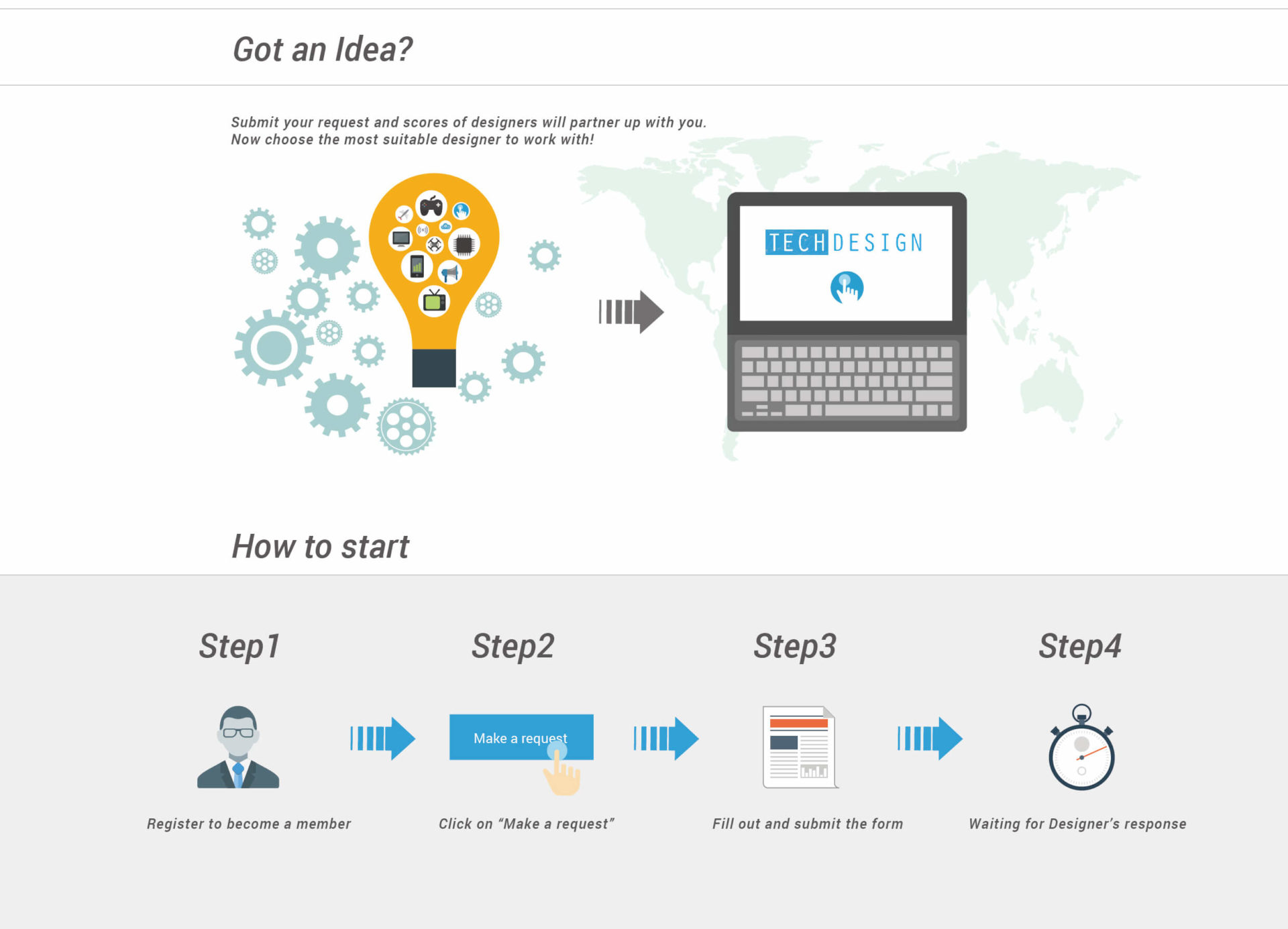 We hope you have accumulated some clear understanding about the steps that can help you have a successful experience using TechDesign.com. As always, if you have any suggestion or opinion for us, please don't hesitate to leave them in the comment section.