Smart Tracker Solutions: High Accuracy and Low Power Consumption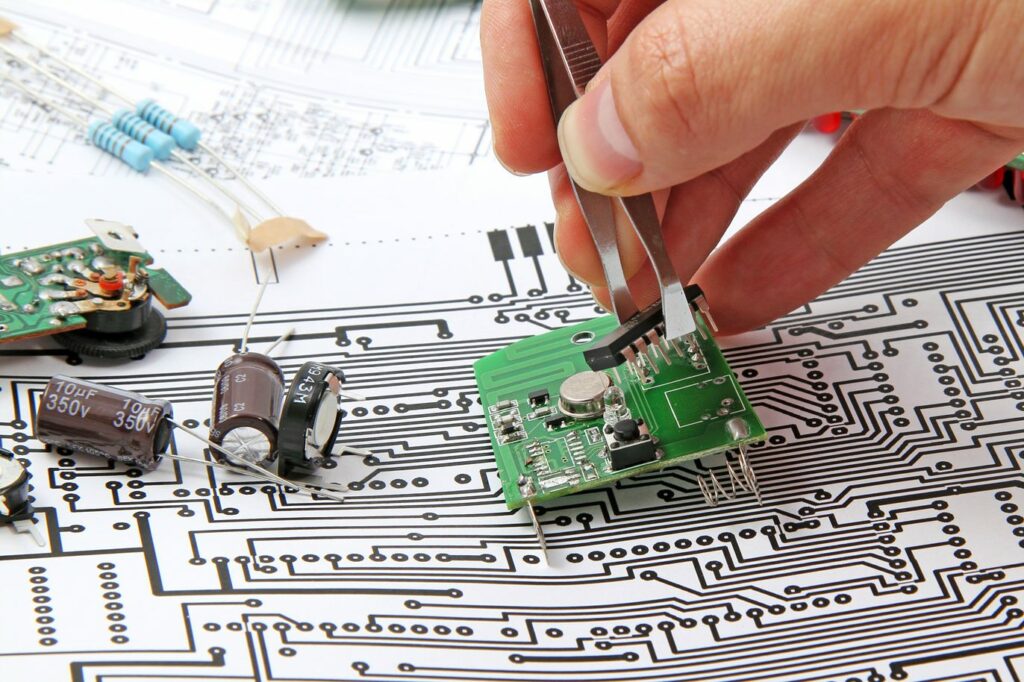 Smart trackers for people, assets, pets, or livestock are widely used in numerous applications such as asset arrangement, cattle management, or safety protection. The high location accuracy and low power consumption are the most important features of a smart tracker evaluation. Several smart tracker solutions that include GPS trackers, microcontrollers, and GPS and LoRa modules will be introduced below.
Different LoRaWAN GPS trackers can be found at TECHDesign. For instance, Moko Technology Ltd. provides a GPS tracker with a 9-axis motion sensor of InvenSense MPU-9250. This tracker supports ABP and OTAA network access modes and can be configured by Mokolora App. Another GPS tracker from Moko Technology is designed with a panic button for emergency usage. When the button is pressed under any emergency, the tracker will continuously send the position information to an external server until the alert notification stops.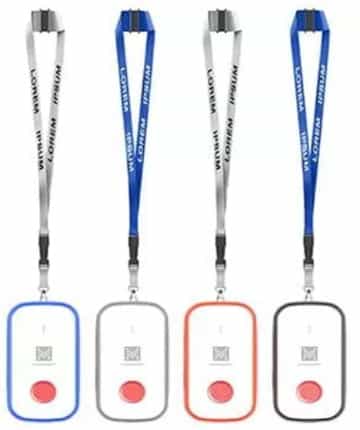 GlobalSat Technology Corp. also offers a wide variety of GPS trackers for customers to choose from. Powered by a 19 Ah non-rechargeable battery, this LoRaWAN GPS tracker features low power consumption with BLE, NFC, and Wi-Fi connectivity capability. Besides, the firmware can be updated via BLE OTA. Another GPS tracker is made in the form of an ear tag for animal tracking. The tracker can be easily pinned into a cow's ear for the cattle owner to track its location. An alert will be triggered when the power is below a certain level.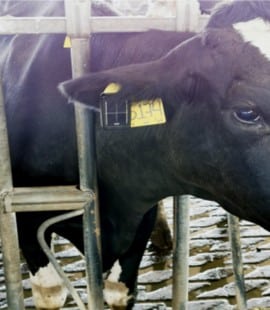 Component Solutions for Smart Trackers
The following content will explain component solutions for smart trackers, which contain Nuvoton microcontrollers and REYAX GPS/LoRa modules.
Microcontrollers
Multiple microcontrollers can be designed into smart trackers, and among them, Nuvoton NuMicro M251/M252 microcontroller series is a great choice with its industrial-grade low power, abundant interfaces, Nuvoton PSIO (Patented Programmable Serial I/O), and chip security. Based on Arm Cortex-M23 secure core with Armv8-M architecture, the M251/M252 series can operate from 1.75 to 5.5V within -40~105°C.
5 power modes of the M251/M252 series are Normal mode, Idle mode, Power-down mode, Fast wake up Power-down mode, and Deep Power-down mode. The current is around 138 μA in Normal mode, 2.5 μA in Power-down mode, and <1.4 μA in Deep Power-down mode. And its interfaces include VAI (Voltage Adjustable Interface), EBI (External Bus Interface), USCI (Universal Serial Control Interface), SPI/I²S (Serial Peripheral Interface/Inter-IC Sound), QSPI (Queued Serial Peripheral Interface), I²C (Inter-Integrated Circuit), and Smart Card Interface, etc. Hence, Nuvoton M251/M252 can easily communicate with external circuits with these peripherals.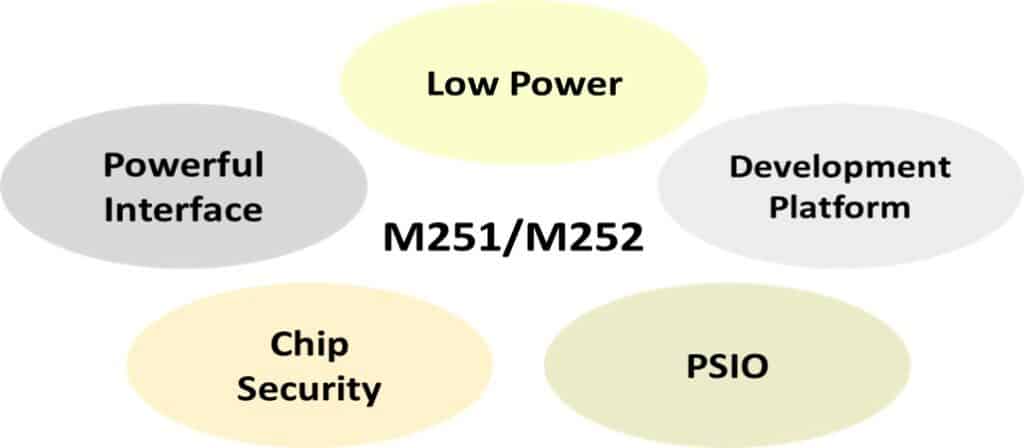 Currently, Nuvoton also provides NuMaker-M251SD, NuMaker-M252SD, and NuMaker-M252KG development boards for customers to verify their design in the initial stage.
GPS & GNSS modules
Designing smart trackers with GPS and GNSS modules is reasonable as tracking is exactly what they do. With the world's smallest form factor (121 mm² SMD size) and ultra-low power consumption (2.6~8.2 mA of the satellite tracking average current in GNSS low power mode), REYAX RYS8833 GPS module is suitable for smart tracking applications.
RYS8833 is built in with SONY CXD5605GF GNSS engine, and its center frequency is 1561.098 MHz for BeiDou, 1575.42 MHz for GPS, and 1602.5625 MHz for Glonass. RYS8833's position accuracy can reach up to 1.0 m CEP (Circular Error Probability), and it is designed with an enhanced GNSS filter, a low noise amplifier, and an embedded antenna (which can be replaced by an external antenna) to intensify the signals. Moreover, it takes RYS8833 35 seconds to cold-boot, 1 second to hot-boot, and its tracking sensitivity is around -161 dBm. Different from RYS8830, RYS8833 has the additional function of inertial navigation.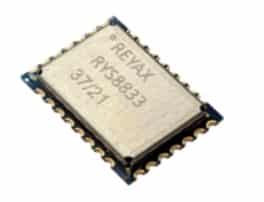 LoRa modules
Using LoRa modules to track assets or livestock has become ordinary nowadays as they can transmit a very long range with very low power consumption. REYAX RYLR998 LoRa module is an option. Typically, it is capable of transmitting 20 km in an interference-free environment with 140 mA in transmit mode. RYLR998 is also designed with the smart receiving power saving mode to save power with the minimum current of 20 μA, which is already close to 15 μA in sleep mode.
| Item | Min. | Typical | Max. | Unit | Condition |
| --- | --- | --- | --- | --- | --- |
| Transmit mode current | | 140 | | mA | RFOP = +22dBm |
| Receive mode current | | 17.5 | | mA | |
| Sleep mode current | | 15 | | uA | AT + MODE =1 |
| Smart receiving power saving mode average current | 0.02 | 2.7 | 5.5 | mA | AT + MODE =2,3000,3000 |
Table 1. REYAX RYLR998 LoRa module power mode current (Source: REYAX)
Built in with Nuvoton M031FB0AE microcontroller and Semtech LoRa engine, RYLR998 has high sensitivity (-129 dBm), high interference immunity, and low receiving current (17.5 mA). Most interesting of all, RYLR998 is pigeon shaped to demonstrate the spirit of love and peace delivery.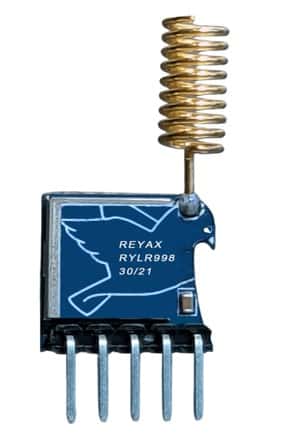 Conclusion
Smart tracker solutions are here at TECHDesign: LoRaWAN GPS trackers from Moko Technology and GlobalSat Technology, Nuvoton NuMicro M251/M252 microcontroller series, and REYAX RYS8833 GPS modules and RYLR998 LoRa modules. In this article, their essential features have already been explained in detail. Come visit us now to select these products!