Smart Supply Chain and Logistics with LoRa Solutions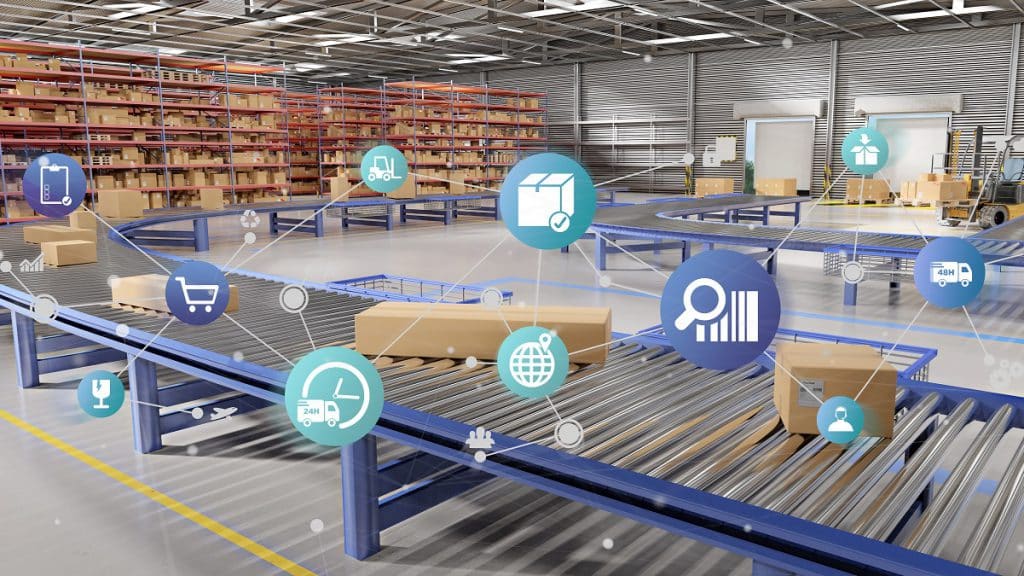 The Coronavirus disease (COVID-19) pandemic has inevitably caused significant gaps and disruptions in global supply chain and logistic industries, but emerging technologies such as LoRa solutions can help resolve the industry struggles during these challenging times.
LoRa Solutions for IoT
LoRa (short for long range) is a wireless technology that has been developed to enable low data rate communications to be made over long distances by sensors for Internet of Things (IoT) applications, and a low-power wide-area network (LPWAN) modulation technique.
LoRa Advantages Over Other Wireless Technologies
LAN
Low Power WAN
Cellular
Short Range
Communication Devices
Wifi / Bluetooth
Long Range
With Battery
LoRa
Long Range
With Battery
LTE
Well establish standard
Emerging Sub-1G Solution
Well establish standard
Good for:
Mobile device
Short range
In door
Good for:
Long range
Long battery
Outdoor
Good for:
Long range
Long battery
Outdoor
Not good for:
Battery life
Long range
Not good for:
High data rate
Not good for:
High data rate
Cost
How LoRaWAN Works
LoRaWAN is a point-to-multipoint networking protocol that uses LoRa modulation scheme. Transceivers configured with LoRa devices are embedded into end-nodes, or sensor devices, that capture and transmit data to gateways over distances through wireless network. Gateways then send information via Wi-Fi, Ethernet or Cellular to Network Server, which is responsible for network management functions that distribute information to each Applications accordingly.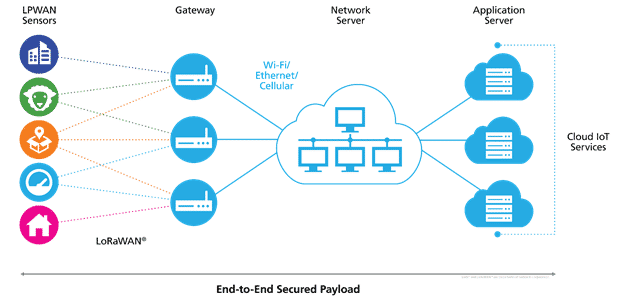 LoRa technology makes it easy and affordable for smart supply chain and logistics to track a variety of assets that are in storage and transit. According to LoRa Alliance, by 2020 there are 148 LoRaWAN Network Operators in 162 Countries. The extent of LoRaWAN network coverage globally is significant and expanding continuously, making LoRa solution a crucial trend for smart supply chain and logistics industries to adapt to, especially with the surge of COVID-19 pandemic that calls for automation, remote working and safety in the industry operations.
In Smart Supply Chain
Asset Tracking and Facility Management
When deploying IoT asset and facility management solutions, battery life, device size and cost are the three biggest factors, particularly for merchants and warehouse equipment such as pallets, trolleys and carts and containers. Applications leveraging the LoRa-based platform enable geolocation capabilities to track and monitor assets and their locations to improve inventory management, prevent theft, and enhance operational efficiency. Due to its long-range coverage, common uses include both indoor and outdoor tracking, as well as storage features like monitoring temperature and humidity and water leak detection.
Most importantly, utilizing LoRa-based platform helps increase warehouse logistic efficiency, improve data accuracy, enhance visibility of physical space for usage, all of which can reduce operation time and cost significantly.
Storage Energy Monitoring
Energy usage is a key part of storage management in Supply Chain. Storage energy monitoring system equipped with LoRa-based sensor devices can collect data on the appliance's energy usage, on/off status and location data in real time. The collected data is used for user trend analysis, providing insight into the energy efficiency of their applications. Additionally, automated alerts generated by the system notify storage managers of changes in equipment to prevent overuse or abnormalities. Ultimately, the smart IoT applications with LoRa technology provide customers accessible and actional data, enabling them to efficiently and reliably monitor power consumption, reduce energy waste and monthly bills.
Cold Chain Tracking
A cold chain is a temperature-controlled supply chain. In the food retail industry, food must be carefully monitored to ensure shelf life is maximized and it remains safe for consumers.
Applications leveraging LoRa-based sensor devices can help create secure environment for food and livestock's storage and shipping journey, in temperature-controlled trucks and containers traveling from process factory, distribution station to supermarket warehouse or commercial kitchen. LoRa devices' key capabilities, easy to deploy, long range and low power, make it an ideal IoT solutions for cold chain asset tracking.
Medical product handling is another key part of cold chain using IoT technology with LoRa devices. Medications such as vaccines require refrigerated storage at between 2 and 8°C. Some vaccines require temperatures as cold as -20°C. Some of the newer vaccines such as COVID-19 vaccine needs to be kept, stored and shipped in ultra-cold temperature at -70°C (source: WHO). To maintain this non-stop cold chain requires specialized and reliable equipment and environment that does not compromise the integrity of the product.
In Smart Logistics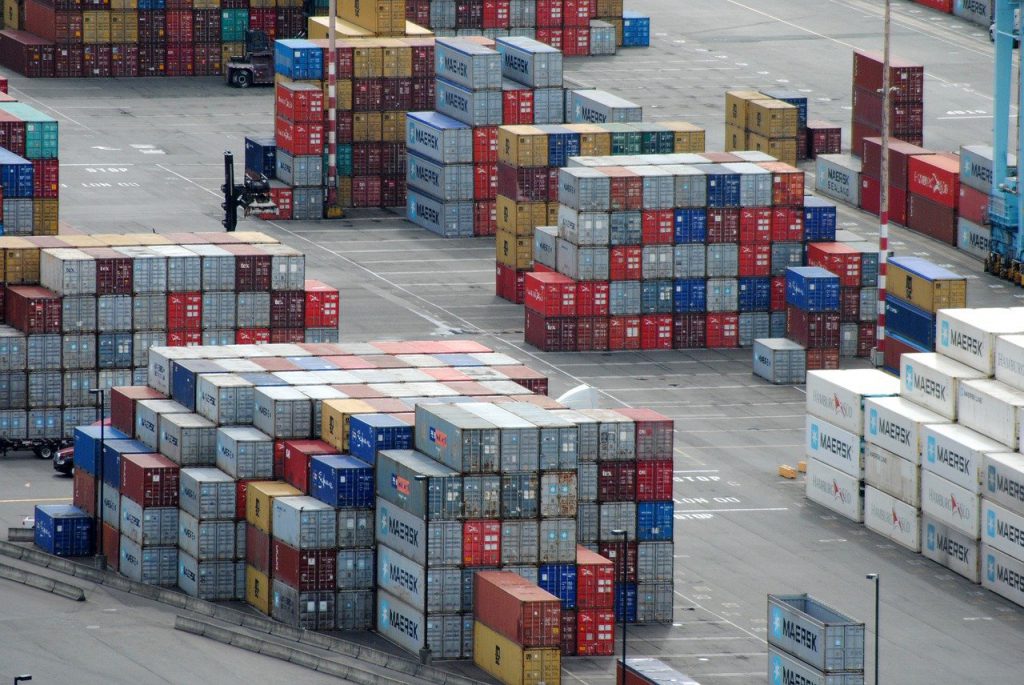 Cargo and Shipping Container Tracking
Much like cold chain tracking, LoRa's capabilities – long range, low power and a strong open ecosystem – make it an essential part of IoT solutions for global logistic industry, in ground/air/maritime cargo and shipping tracking. Traditionally, sensor data on moving vehicles and vessels is carried through wired backend platform, managed via regulated manual readings. However, LoRa-based wireless sensors can monitor many variables, including geolocation and condition of vehicles and vessels, fuel efficiency, environmental metrics and cargo. The collected data is used to manage shipping operations, conduct preventive maintenance, optimize the performance of processes, reduce manpower, waste and cost.
LoRa technology can also assist airports to reduce the cost of maintaining in-motion ground equipment including luggage trucks, tractors and pallets. LoRa-based sensor devices capture usage and location data from equipment and transmit it wirelessly to gateways. The data alerts the control center to perform maintenance based on actual usage, eliminates the need to collect usage data manually and prevent human mistakes, which can help improve ground activity order and safety.
Auto Security and Parking
Due to its low power, low cost and easy to deploy nature, LoRa technology is widely used in auto security development nowadays. Car alarms and parking sensors with LoRa sensors (The RYLR896 transceiver module) are some of the fundamental features especially for the unmanned vehicles. Same technology is also applied to parking lot management, which allows efficient tracking of parking space occupancy and improves parking lot access control.
Other LoRa-based Location Tracking
Bicycle tracking is another common IoT solutions using LoRa technology. The bicycles are equipped with sensors and trackers that transmit data via cloud to an online application, allowing operators and its users to pin-point the location of the bicycles. Such LoRaWAN platform provides the operator with reliable connectivity across urban and remote areas under its network coverage.
Similar tracking system can also be applied to recover stolen vehicles and cargo. The aftermarket tracking solution is becoming a common technology for government agency, law enforcement and insurance companies to recover lost or stolen vehicles.
Next For LoRa Implementation
With its many advantages, LoRa solutions are implemented in most fields of today's supply chain and logistic industries. Check out the variety of LoRa products offered at TECHDesign and let our team of experts help you explore the best solution for your requirement.
➔ Find the solution to your product