Enlightening Your Smart Lighting System with REYAX RYBM125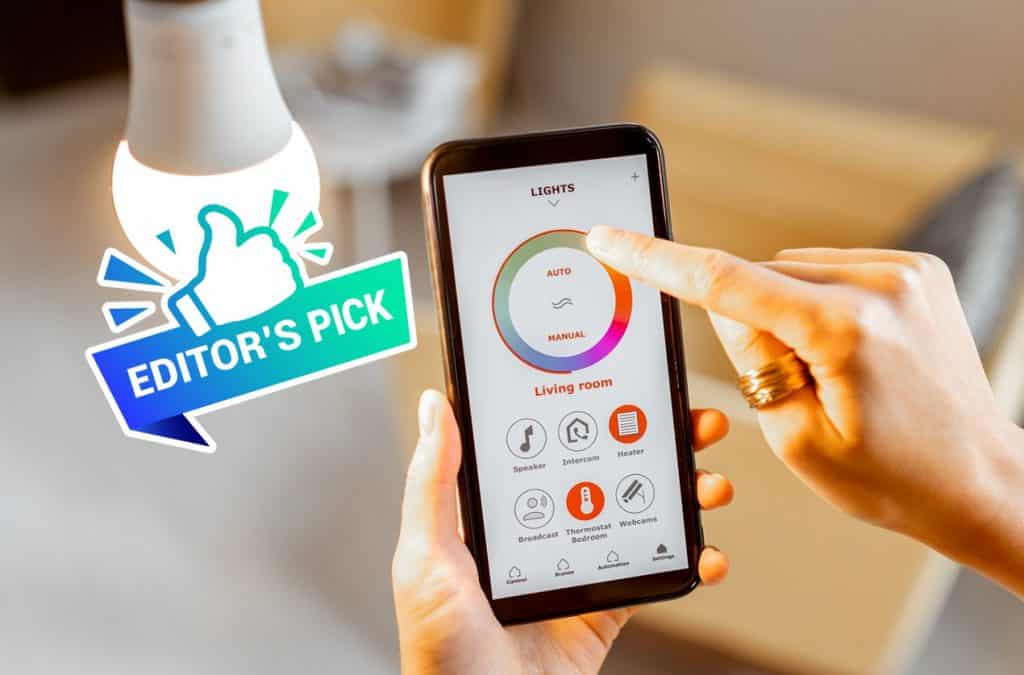 In the era of IoT, everything becomes smarter, including lights. More lighting systems are going smart, and users now can control the color or brightness of lights remotely via an app, a smart home assistant, or other devices. The smart lighting market grows with a rapid pace; MarketsandMarkets has predicted the revenue will reach USD 30.6 billion by 2025, growing from USD 13.4 billion in 2020, with a CAGR of 18%.
Basically, the driving forces to fuel the market come from the awareness of energy saving. It brings out the increasing adoption of advanced LED lights, integration of lighting control solutions, government regulations of inefficient light restriction, smart city project developments, and so on. For instance, several years ago, the EU (European Union) has stated the standby power and energy consumption of lamps in EU countries should not exceed 0.5 watts and 85 lumens, respectively. It has also made Europe the dominant region of smart light market.

Overall, wired smart lighting technology still dominates this market. However, the adoption of wireless technology is increasing fast since wireless technology is more flexible, secure, cost effective, and easy to install. Currently the portion of wireless smart lighting systems has already exceeded 25% of all. In general, wireless smart lighting technology is suitable for indoor applications like factories, residential buildings, and factories.
REYAX, the leading wireless module provider, has designed RYBM125 BLE mesh module for smart lighting applications. Equipped with Qualcomm CSR1020 engine, RYBM125 is compliant with Bluetooth v5.0 specification. RYBM125 is great for light control, such as light switching control, brightness and color adjustment, and etc.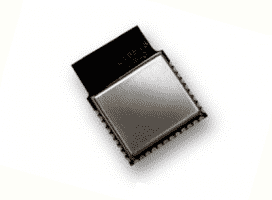 | Specification | Value |
| --- | --- |
| TX Power | 3 dBm |
| RX Sensitivity | -90 dBm |
| SoC | Qualcomm CSR1020 |
| Range | 16.5 meters (open space) |
| Dimension | 16.7 x 13 x 2.2 mm3 |
| Antenna | Embedded PCB Antenna |
| Frequency | 2379~2496 MHz |
Table 1. The specification of RYBM125 (Source: REYAX, TECHDesign)
It is easy to use RYBM125 to control lighting systems with just several steps. The software behavior is introduced below. First, provisioning. A provisioner would provision an unprovisioned device by authenticating, building a secure link, and sharing corresponding information with it. The unprovisioned device can turn into a node after provisioning.
Configuration is the next step. Configuration would define the model (either a publish or a subscribe model) of the node and provide a different level of security to the application data. An App supporting Bluetooth SIG mesh is required to configure the node and set up groups.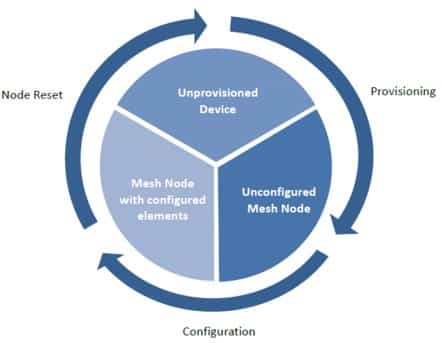 Once the nodes and groups are configured ready, publishers and subscribers can then be defined. Publishers send messages to certain subscribers and only those subscribers receive the messages.

After that, the firmware default status will turn to Proxy and the proxy node can broadcast intermittently, so the smartphone can connect it and send mesh messages. That is to say, the smartphone is now able to control the device.
With the above effortless set ups, one can easily use RYBM125 to switch on/off or adjust colors of the lighting systems. Now, RYBM125 is already available here at TECHDesign, your best electronic component advisor. Come visit us, have a look, and start your smart lighting project immediately!