Smart Farming to Solve Global Food Crisis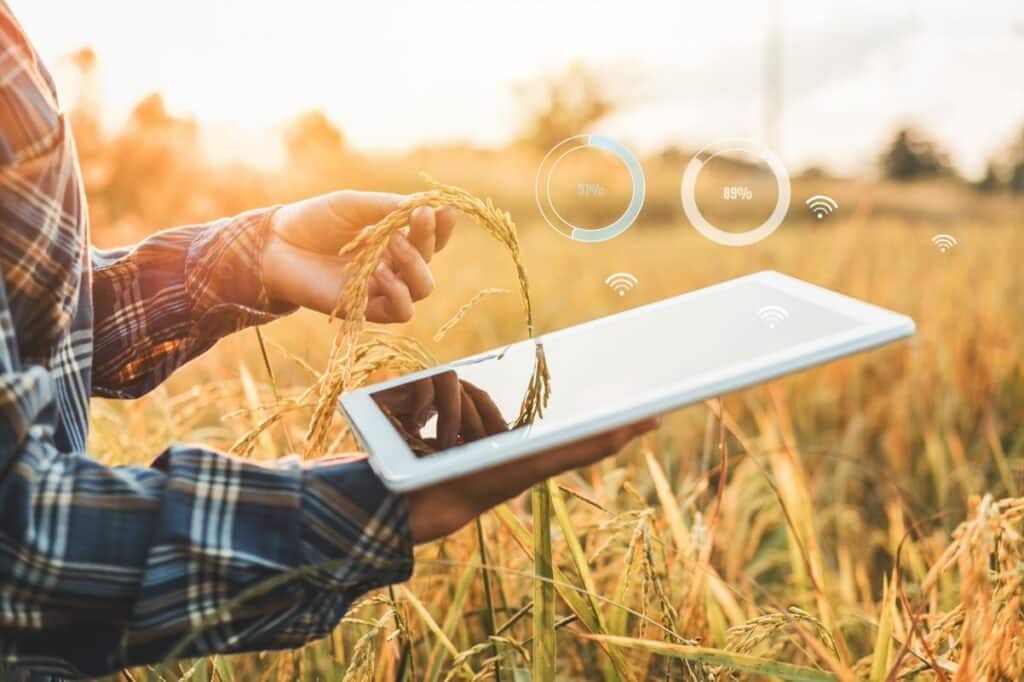 The Russia-Ukraine war lasted for a few months. Ukraine as one of the main world exporters of grains and oils cannot export food as the government has banned food exports to ensure sufficient food for the Ukrainians, which leads to inevitable global food shortages. To solve the predictable food crisis, farmers could use smart farming technologies to make farms more efficient and maximize crop yields. The article presents 3 IoT applications for smart farming and relevant electronic components to optimize farm management!
Boost soil fertility
AgriTalk smart farm platform has adopted the Nuvoton NUC972 microprocessor to build up a turmeric cultivation IoT system, optimizing soil fertility through AI models. The IoT system calibrates the sensors in advance by detecting potential sensor errors and eliminating potential risks that cause delayed harvest or revenue loss.
Monitor farms in real-time
Sensors
Sensors can be used to detect farm environments and take immediate actions whenever needed. Accelerometers assist farmers to sense skeptical motions in the farms; humidity and temperature sensors to monitor water, soil, and changes in the surrounding environment; pressure sensors to detect pressure and calculate altitude. After detecting the external surrounding conditions, sensors produce signals transmitted back to the microcontrollers to run further analysis.
Signal Conditioning
When sensors are delivering signals to a microcontroller for data analysis purposes, you certainly want to avoid any sudden transient voltage pulse from signals harming the main electronic circuits. EMI filtering, ESD protection, and TVS devices are helpful components to be applied to electronic circuit boards to prevent any unexpected damage and noises from the signals.
Power management
There are a lot of operations going on in the smart farming IoT system, including sensing, information exchanging, and data transmitting. Therefore, high-performance power management is required to support these operations. Either LV (Low-Voltage) or MV (Medium-Voltage) MOSFETs can be utilized to achieve well-functioning power-managed circuits or DC-DC converters.
Monitor and Track livestock
Livestock farmers need some help to efficiently track animal locations and ensure their safety! GPS tracking collars assist farmers in locating moving livestock. After applying GPS modules to livestock tracking collars, farmers can manage the number of their cows easily and take immediate action whenever there are missing animals.
Start to Make Your Farm More Efficient!
Putting these IoT applications together, you are able to create smart farming IOT systems to enhance the farm productivity and prevent the world from looming food shortage crisis. To start your smart farming project, check out our electronic components and smart farming marketplace right away!