Quick Guide to Understand LoRa and LoRa Modules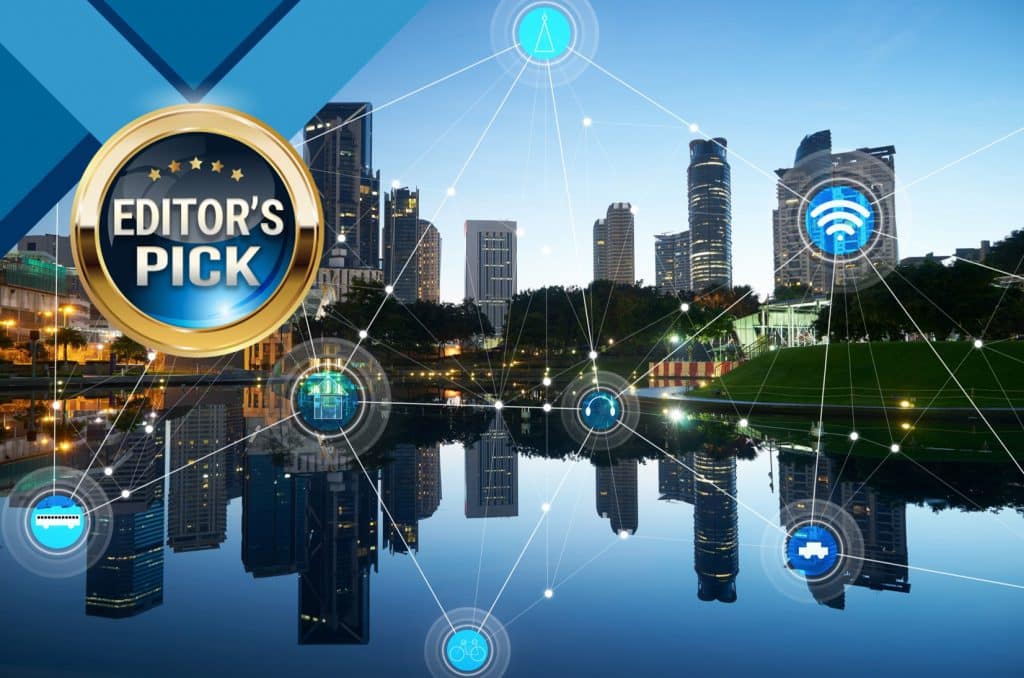 What is LoRa and LoRaWAN?
As the abbreviation of Long Range, LoRa the name itself has explained its technology point already. It is a long-range wireless technology that can transmit small packets of data (with low data rate) for tens of kilometers with extremely little power. In general, the batteries in a LoRa transceiver module can last for several to tens of years. TECHDesign has detailed introduced this RF wireless technology in the previous article "Discover the Most Promising Wireless Technologies in IoT world: BLE, Wi-Fi, and LoRa".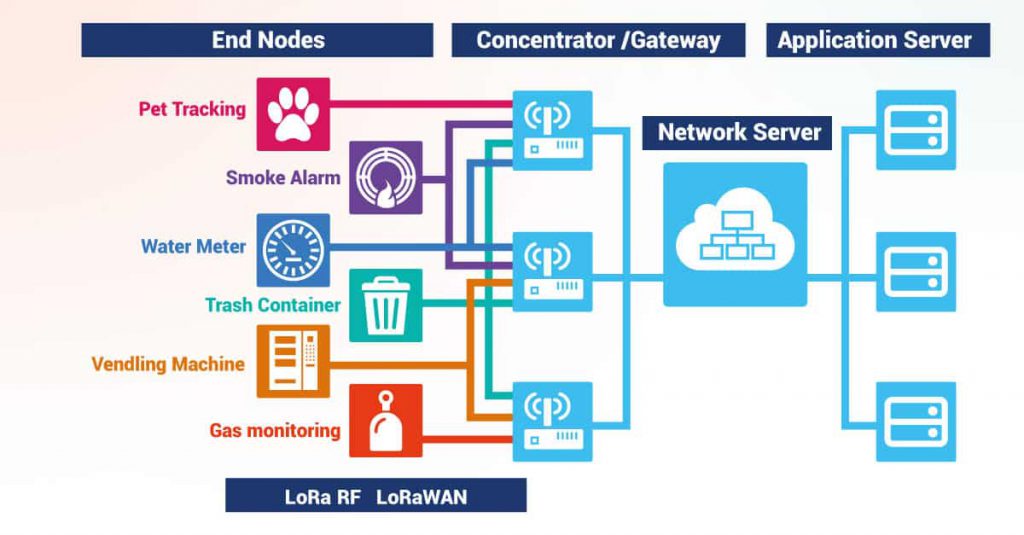 LoRa devices connect numerous sensor nodes to LoRa gateways, then the gateways connect the network server and application servers in the back end. Based on LoRa technology and LoRa RF transmission protocol, LoRa Alliance standardized the network protocol LoRaWAN. According to another article "A Browse through LoRa and LoRaWAN: Market, Deployment, and Solutions" on TECHDesign, LoRa defines the physical (PHY) layer of LoRa technology while LoRaWAN defines the media access control (MAC) layer of it.
However, there are more than one network protocols that use LoRa as the RF technology, and LoRaWAN is only one of them. As long as the sensor nodes and the gateways share the same protocol and can communicate with each other, nothing needs to be worried about.
What is a LoRa module and what are its important characteristics?
A LoRa module is a module with a LoRa IC, an RF switch, an antenna, a filter, and other essential electronic components inside. With the antenna embedded, the impedance matching capability of an antenna is super important and sensitive since it is the determining factor of signal quality and power loss.
Another important specification of a LoRa module would be the operating frequency band. In "A Browse through LoRa and LoRaWAN: Market, Deployment, and Solutions", TECHDesign has categorized the frequency bands that are deployed in different regions. Low operating frequency band (< 1GHz) makes LoRa modules capable of immunizing from noise.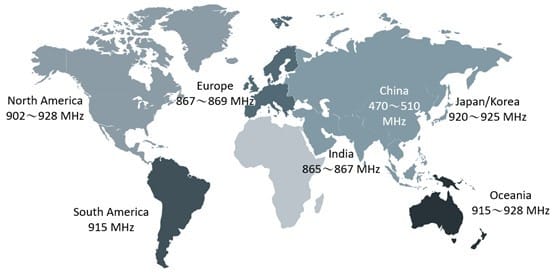 Moreover, low power consumption, high sensitivity, and supporting multiple sensors are great LoRa modules should have as well.
Which applications are suitable for LoRa and LoRa modules?
Almost every application; if it adapts long-range transmission and requires low power consumption. As a pioneer of LoRa, Semtech has introduced how LoRa can be implemented in every field of IoT applications on its website. Smart cities, smart home, smart meterin, etc, are all great applications which LoRa is suitable for. Previously TECHDesign has also proposed two articles related to smart agriculture and smart supply chain and logistics with LoRa solutions, respectively.

But please keep in mind that the transmission data rate of LoRa is relatively low, normally less than 50kbps. Therefore applications that need a large amount of data or high-speed transmission may not applicable for LoRa modules.
LoRa modules on TECHDesign
As a leading electronic component eCommerce platform, TECHDesign offers abundant LoRa module products from qualified suppliers such as REYAX and GPlus-IoT for customers to choose from. Semtech SX1262, SX1276, SX1278 are the SoC engines built inside. Come visit TECHDesign now and take a look at these modules!