PANJIT SiC Schottky Barrier Diodes—Realize Your High Voltage System Design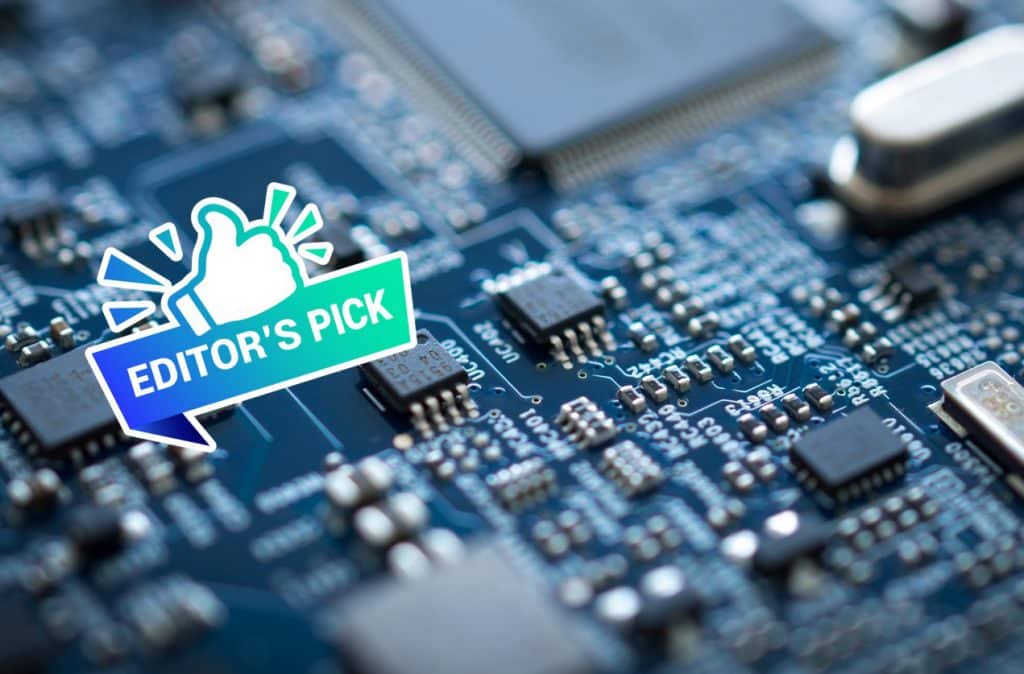 As far as known, diodes are very essential elements in every electronic circuit. Comparing to general diodes, Schottky barrier diodes, which are formed by the junction of a semiconductor with a metal, have the advantages of fast switching speed and low VF. The performance of SiC Schottky barrier diodes is even much superior than that of Si Schottky barrier diodes.
With a wider bandgap, better thermal conductivity, higher breakdown electric field, and faster electron velocity, a SiC Schottky barrier diode has lower leakage current, cooler operating temperature, more reduced wafer thickness/electrical resistance (which leads to a lower conduction loss), and higher switching speed than those of a Si Schottky barrier diode.
Besides all the advantages mentioned above, PANJIT, the leading discrete semiconductor manufacturer, provides SiC Schottky diodes with excellent features such as zero reverse recovery current, high surge current (IFSM) capability, high junction temperature (175°C), temperature independent switching and robust blocking capability. Due to the doping concentration optimization of epitaxial layer, SiC Schottky diodes provided by PANJIT have great performance that could be applied to various high voltage systems.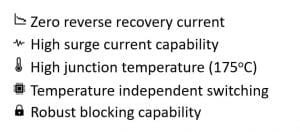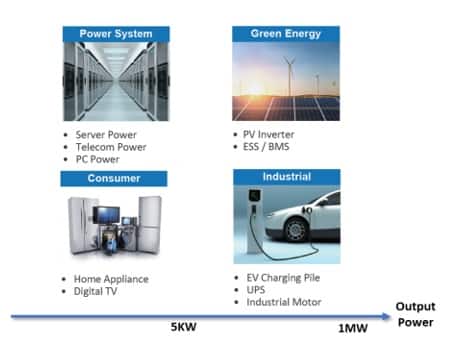 To verify the low VF and temperature independent switching from a SiC Schottky barrier diode, one could take PANJIT PCDP1065G1 (650V/10A) as an example. From Fig. 4(a), the I-V curve of PCDP1065G1 only varies a little at 25°C and 125°C, besides, the VF of PCDP1065G1 is lower than those from other companies at the same forward current IF. On the other hand, according to Fig. 4(b), the VF temperature coefficient of PCDP1065G1 is negative under normal forward current IF (≦6A), which indicates lower VF and conduction power loss Pcon at high temperature.

Furthermore, to put PCDP1065G1 SiC Schottky diode in an 800W CCM boost PFC circuit (with Vin=110Vac/60Hz and Vout=400V, FSW=65KHz), it performs an outstanding system efficiency comparing to other competitors.

PANJIT provides a complete product list of SiC Schottky barrier diodes (SBD) with neglectable CJ and high IFSM at 650V and 1200V. For 650V SiC SBD, PCDP0465G1, PCDP0665G1, PCDP0865G1, and PCDP1065G1 are the main products which are used more widely; for 1200V SiC SBD, PCDP05120G1 and PCDP20120G1 are used the most. Moreover, PCDP2065G1 is for high power supply application.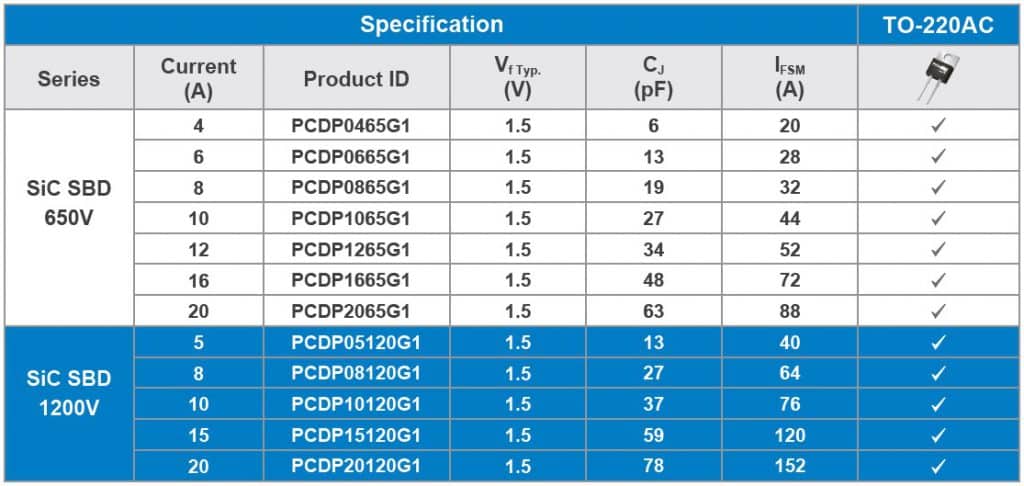 The robust capability of SiC Schottky barrier diodes manufactured by PANJIT makes them a substantial fit for multiple high voltage systems. These SiC Schottky barrier diodes which could operate at 650V and 1200V are now available at TECHDesign. Come visit and shop!
Find more Editor's Pick