PANJIT E-type TVS Family─Protects Every Circuit You Design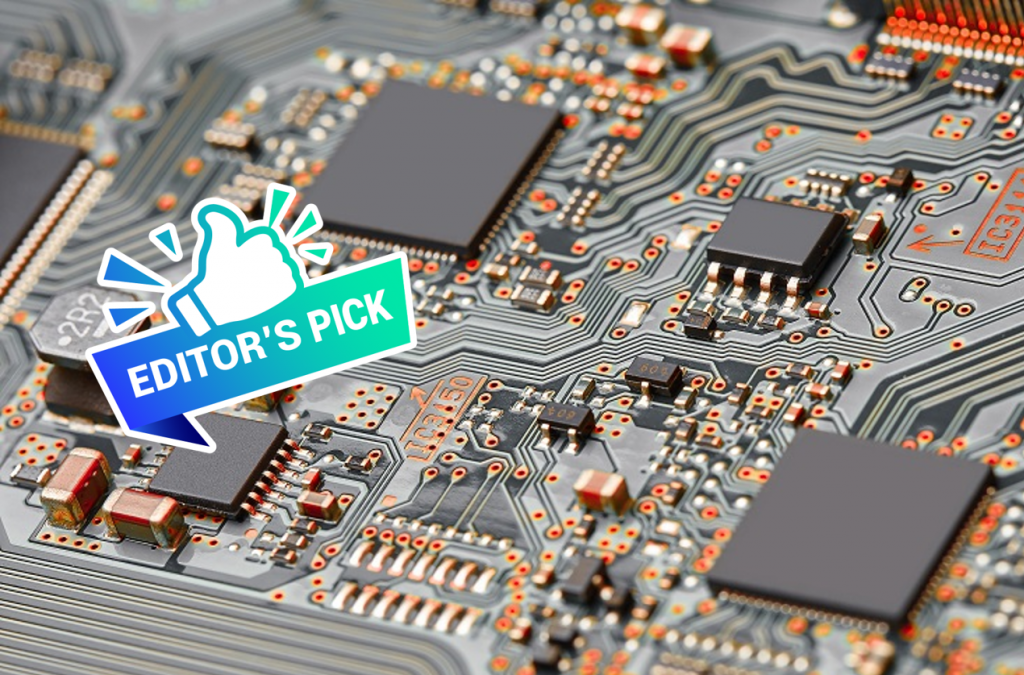 The EOS (Electrical Over Stress) issues have become more and more serious in these decades since the technology node of electronic devices has been miniaturized to nanometer level, plus the gate thickness of a semiconductor device is being slimmer and easier to be damaged by any sudden transient voltage. A TVS (Transient Voltage Suppressor) with low capacitance and fast turn-on speed will be suitable for surge protection.
Being a discrete device, a TVS could be used in almost all fields such as automotive, industrial, and consumer electronics, etc.. The recent rising demand brings up the revenue of TVS market. According to Ken Research, the global TVS market is estimated to reach USD 950 million in 2024, with a CAGR of 6% comparing to USD 710 million in 2019. In this market, the U.S. accounts for the main share of TVS, and followed by China, India and Europe.
As a leading discrete semiconductor manufacturer, PANJIT offers complete TVS product selections to the market; among them, E-type TVS family is especially prominent for its low profile and high reliability. Different from traditional manufacturing process, E-type TVS is manufactured with EPI (Epitaxial) planar technology to achieve minimum size requirement and excellent clamping capability.
Moreover, it is obvious to see that the electrical characteristic of TVS is better and the package size of TVS is smaller with EPI planar technology. From Fig. 1, both the leakage current and the clamping voltage are decreased to a certain level; and from Table 1., the package size of TVS could shrink up to more than 50%.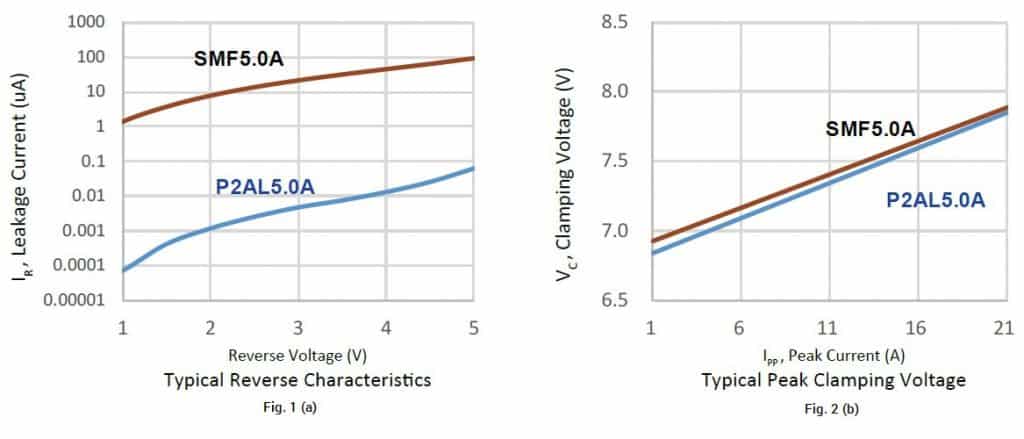 600W E-type TVS
Package Type
Footprint Area
Height
SMB
19 mm2
2.3 mm
SMAF-C
11.8 mm2
1.0 mm
SMB to SMAF-C
Size Reduction
0.38
0.56
400W E-type TVS
Package Type
Footprint Area
Height
SMA
13.5 mm2
2.2 mm
SOD-123FL
6.5 mm2
1.0 mm
SMA to SOD-123FL
Size Reduction
0.52
0.55
150W E-type TVS
Package Type
Footprint Area
Height
SOD-123FL
6.5 mm2
1.0 mm
SOD-323HE
3.3 mm2
0.7 mm
SOD-123FL to SOD-323HE
Size Reduction
0.49
0.3
Table 1. Dimension shrinkage of E-type TVS products (Source: PANJIT)
There are several product series in E-type TVS family. With 4 package types, the operating power ranges from 150 to 600 W and the operating voltage ranges from 3.3 to 64V. Based on its outstanding performance and AEC-Q101 qualification, E-type TVS family could be easily applied to automotive, industrial and consumer electronics markets. For instance, products with SOD-123FL package have been used in TV panels; products with 400W operating power have been used in automotive ADAS systems. Other than that, all series have already been applied to automotive infotainment systems.
Direction
PPPM (W)
VRWM (V)
Package
SOD-323HE
SOD-123FL
SOD-123HE
SMAF-C
UNI
150
3.3~36
P1CHxxA-AU
200
3.3~40
P2ALxxA-AU
400
3.3~64
P4FLxxA-AU
P4HExxA-AU
600
3.3~64
Table 2. E-type TVS family from PANJIT (Source: PANJIT)
Attracted by E-type TVS products and their exceptional specifications? Come visit TECHDesign now to choose the TVS provided by PANJIT that could protect the circuit you design!