Latest Innovations in Connected Mobility Technology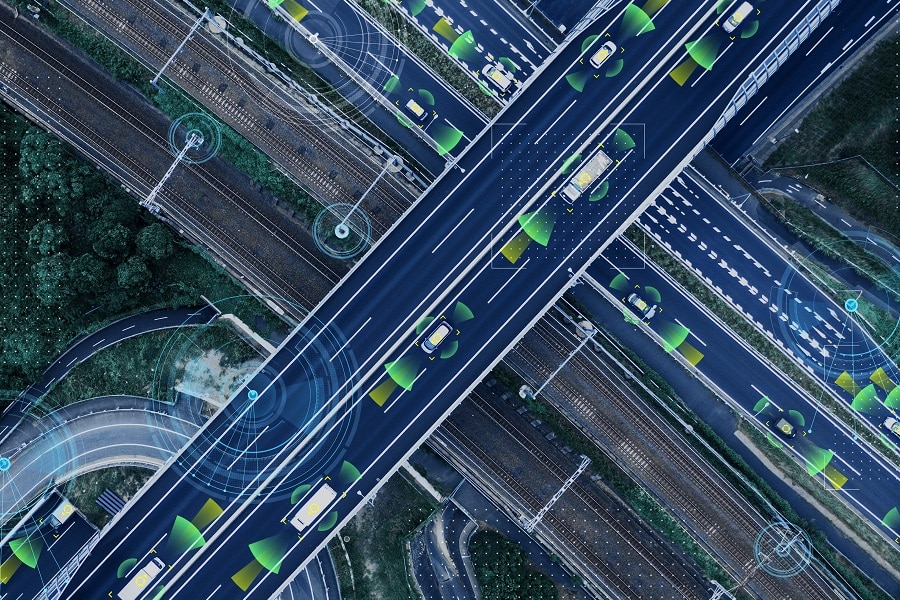 As vehicles evolve rapidly from simple transportation devices to smart carriers with sensing and communication capabilities, they will become pivotal part of a smart city in the near future.
Electric Vehicles Market Share Overview
The global sales of battery electric vehicles (BEV) and plug-in hybrid electric vehicles (PHEV) combined reached over the 2 million mark for the first time in 2019.
By 2020 Q3, PHEV accounts for 32% of global EV sales, and BEV make up for 68%.
By 2020 Q3, market share of top 5 manufacturers:
1. Tesla 18%
2. VW 6%
3. BYD 6%
4. BMW 6%
5. Renault 4%
EV Market trend in key regions
1. China: China continues to dominate the EV market, accounting for nearly half of all vehicle sales from 2019-2020. Its growth curve slows down mainly because of cut in government incentive policy and COVID-19 pandemic impact, which not only depressed EV sales in China, the shutdown of Chinese factory production also declined global shipment. But the rate of recovery in China is swift.
2. Europe: Europe has seen significant growth in sales more than other EV markets. Government incentive policies, stricter emission standard and growing concerns of climate change are the main drive.
3. US: Despite the tentative recovery of non-EV sales due to fuel price dropping, the success of Tesla's Model-3 launch is boosting EV sales in US, furthermore the government and states have implemented incentives to promote the adoption of electric vehicles, therefore US remains as one of the top competitive EV markets.
While electric vehicles have seen its steady and growing launch in the mass consumer market, the industry and automakers continue to expand in new mobility technology pitching an ambitious future plan.
What's next for Connected Mobility?
GPS and navigation system, in-vehicle call center for service and maintenance are some of the common connectivity features under 4G network applied in today's modern transportation. Our future will be more autonomous, in many cases is heavily relying on connectivity and real-time communication among human, devices and the surrounding. This requires much greater capacity of connectivity for seamless interaction.
Traditionally, equipment manufacturers usually work together with tier-1 suppliers, for new mobility technologies the ecosystem gets much broader. High-tech companies have moved in to collaborate with automakers and device manufacturers, forming new partnership so that tier-2 suppliers can now also provide their products directly into this ecosystem, where integrated solutions of hardware, software and networks must talk and understand with each other during the process.
The new trend of this technology, and already under serious development, has been focusing on solutions for deep fields of Connectivity & Experience.
Wireless Connectivity
Communication and connectivity are keys to the development of autonomous vehicles. Cellular based technologies will be essential to transforming the entire mobility ecosystem based on 5G in V2X: vehicle-to-everything communication. This allows vehicles to communicate to other vehicles (V2V), pedestrians (V2P), networks (V2N), and the surrounding infrastructure (V2I).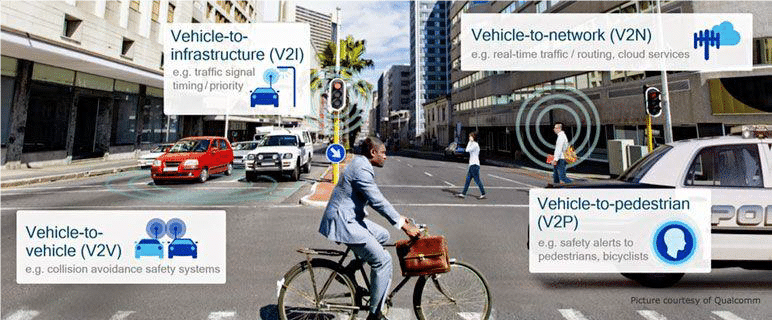 With 5G in place, C-V2X technology will better support vehicles to communicate with transport infrastructure, leading to less congestion, reduced emissions, and a smoother driving experience. It also helps improve safety on roads by facilitating the flow of information between vehicles, pedestrians and road environment. This will enable connected vehicles to anticipate and avoid dangerous situations, reducing collisions and potentially saving lives.
Wired Connectivity
Future autonomous vehicles connect ECU (Electronic Control Units) such as high-speed ethernet technologies, optimized antennas and reception devices, and most importantly high-performance sensors including 3D Camera, Lidar and radar.
The need to detect the surroundings of every autonomous vehicle has pushed forward a race to deciding the best sensing solution for implementation. In fact, different sensor systems will be required to cover all the needs of the future autonomous vehicle, to cover short and long-range imaging with different needs regarding fields of view and purposes.
With today's 3D camera using the latest CMOS image sensor, autonomous vehicles can reliably detect objects in their path. By covering 360° view of the vehicle's external environment, the camera provides more realistic, accurate and holistic visual imaging, from photos to videos.
Lidar sensor systems require a combination of long-range, high spatial resolution, real-time performance and tolerance to solar background in the daytime. Lidar makes it possible for autonomous vehicles to take precise 3D measurement of their environment. It provides shape and depth to surrounding cars and pedestrians as well as the road geography. If 3D camera is said to be the eyes of a future vehicle, Lidar would be its nerve central and a vital part of a fully autonomous system.
Improving Driving Experience
The future Connected Mobility will also enlighten the journey by powering real-time traffic information of the trip, finding the closest free parking space or enabling predictive maintenance to save drivers both time and money. Drivers and passengers can also benefit from next-generation of services using AI technology, such as automated control by seamless facial or voice recognition, to access entertainment system, participate in conference calls and even live streaming during the ride.
Challenges and Issues
Despite its vigorous development, certain challenges facing future Connected Mobility that could slow down the progress will need to be addressed to make it more reliable and widely adopted.
Big Data: A major challenge is the processing and storage of the huge amount of data due to the enormous amount of vehicle communication. For example, it is predicted that an autonomous vehicle is to process 1 GB of data per second, and up to 4 GB of data per day to be created and stored, that's over 1.4 TB of data per year. Mobile cloud computing and big data analytics will play important role in handling the big data.
Security & Privacy: As Connected Mobility involves integrated technologies of hardware and software in an open network, data security and privacy could always become a target for intrusions and cyber-attacks that may lead to physical damage and privacy leaking.
Standards: For communities to adopt properly, Connected Mobility standardization and compliance are vital. Lack of standard make effective V2V communication difficult. Adopting open standards will enable smooth sharing of information. Governments should participate and encourage industries to collaborate in the development of technology's best practices and open international standards and policies.
Explore Your Opportunities and Solutions
TECHDesign continues to work closely with experienced suppliers of mobility, to codevelop and build the innovative solutions for the future together. We offer hardware and miniature AI solutions that can optimize the huge data processing mentioned in the article. Our team of experts can help you explore the best solution to this fast-growing demand.
Find the service and solution to your product
Tell us about your project and get quote