IoT in Agriculture: 3 Smart Farming Solutions Help Farmers Have Real-time Monitoring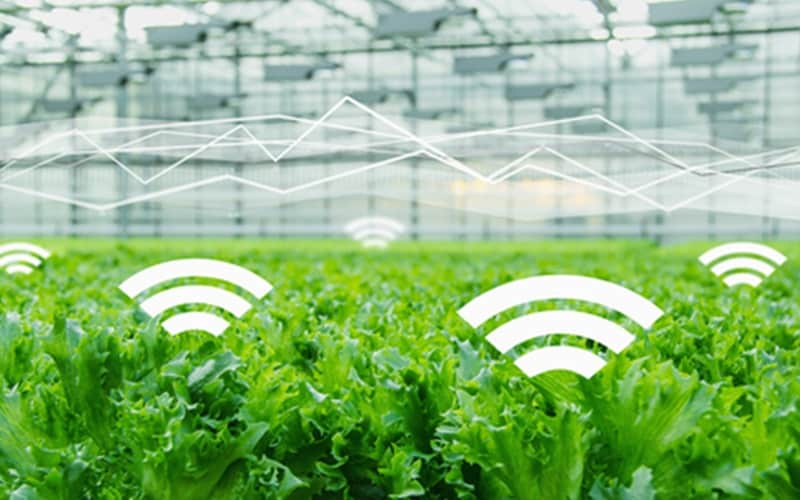 You may have been aware of the impact of technologies on the agriculture productivity, environment, and even the global business, from remote sensing, drone, robot, to IoT and on-site soil monitoring, etc. These smart farming applications enable farmers to leverage sensors, gateways, monitoring systems to collect the real-time field data, analyze the information, and even make knowledgeable and strategic decisions.
According to the market research report "Smart Agriculture Market by Agriculture Type, Hardware, Software, Services, Application, and Geography – Global Forecast to 2023", the smart agriculture market is projected to reach USD 13.50 billion by 2023. To come up with the trend, TechDesign and its network of suppliers provide the smart farming solutions to help the companies and farmers build their "digital farm" and have real-time monitoring without walking into their farm.
Solution 1: Microclimate Analysis for Smart Farming
AgriWeather solutions are developed by Beehive Data Technology, one of TechDesign's verified suppliers in Taiwan. Beehive Data Technology provides scientific farming management services and applies AIoT system, including field sensor, local weather station and time-lapse camera, to collect and analyze agricultural environmental data.
For smart farming, AgriWeather solutions are composed of weather observation, field analysis, and crop observation. The Weather Station is composed of Wind Speed & Direction Sensor, Rain Gauge and Solar Panel, and the air temperature and moisture sensors. These collected data can be wirelessly transmit to the device 500 meters far away. This device can be used independently in the fields and collect the real-time weather data.
This Field Sensor Node can supply electricity from its solar panel. Besides, we use LoRa to transmit the collected data from the field to Gateway and send the data to the cloud server. LoRa can cover 1 – 2 kilometers, so it's quite suitable for large farm. Then the device in my hand is a Soil Sensor. It collects 3 types of data, soil temperature, soil moisture, and soil EC. This device collects these data every 3 seconds and send the data to cloud server.
Solution 2: Monitoring & Irrigation System for Smart Farming
InnoKnight, TechDesign's verified supplier, provides IoT Agriculture Evaluation kit, which is an auto system for irrigation and monitoring the plant status. A total solution with hardware, Software and Cloud service. The main computer is Star-1600/1610 which has completed and full I/O and interface to connect sensors and other device whatever digital or analog sensors. The power consumption is only 0.5 watts, that is much lower than the industrial computer that needs 20 – 30 watts. The interfaces Star 1600 support include RS-485 and analog input, and also digital input and output, such as I2C, UART, SPI. As to the communications, it mainly supports ow-power wide-area network (LPWAN), like Sigfox, NB-IoT, LoRA. In addition, it supports 2.4 GHz WiFi as well.
Solution 3: Wireless Communication Modules for Smart Farming
REYAX Technology is an IoT total solution provider based in Taiwan and specializes in the development of various high-quality and high-reliability industrial modules. Reyax product lines include Lora, Bluetooth, WiFi, GPS, Glonass, BeiDou, and NFC RFID; Reyax products have been widely applied to industrial electronics, medical electronics, security monitoring, and Internet of Things (IoT).
The transceiver module, RYLR896, feature the Lora long range modem that provides ultra-long range spread spectrum communication and high interference immunity. It's especially suitable for smart farming applications that has excellent blocking immunity, low receive current, high sensitivity, and is certified by NCC and FCC.

What's Next?
No matter you are an established corporation, small-medium business company, or a startup, TechDesign and its extensive network of manufacturing and supply chain partners can help you find the right solutions to complete your project. From concept, design, to mass production, TechDesign's professional in-house project managers can guide you through the hardware development journey. Don't be hesitated, visit TechDesign now!

Find smart farming solutions

Shop components