IoT in Healthcare: 3 Selected Solutions Change the Way to Monitor Health Index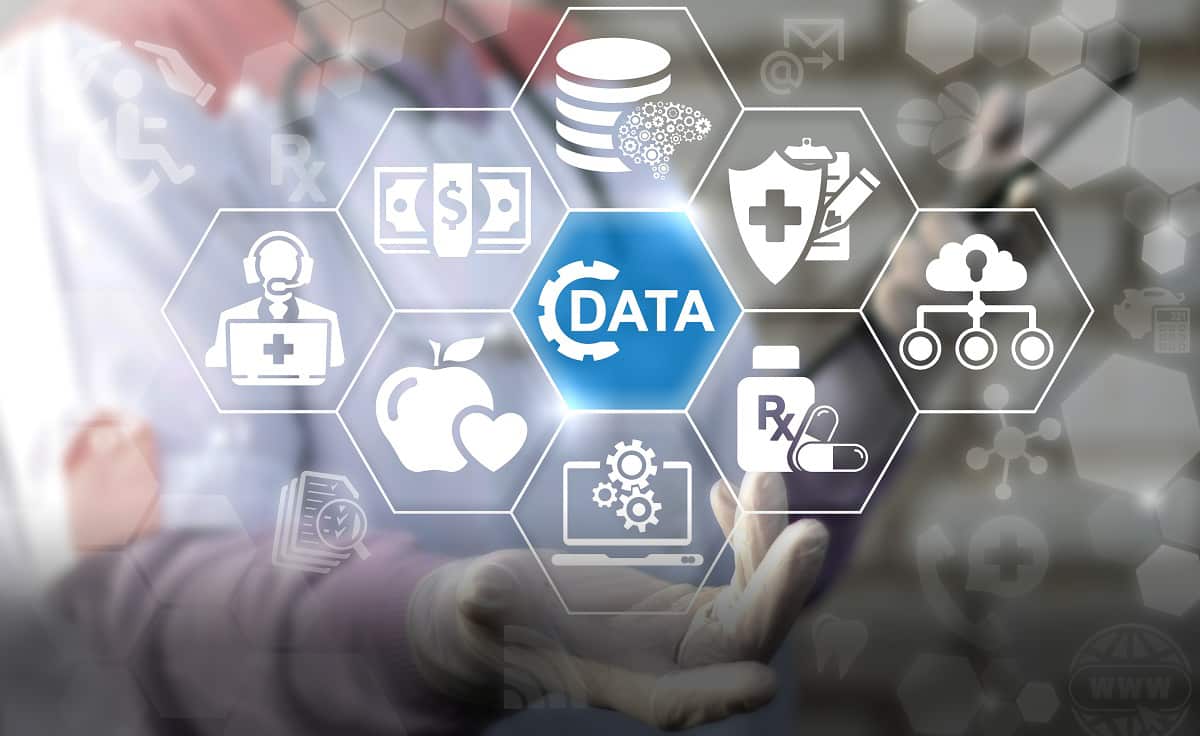 Internet of Things (IoT) has been changing the way we live every day, from transportation, manufacturing, home appliance, and even heath management. According to a report by Grand View Research, Inc., the global IoT in healthcare market size is projected to reach USD 534.3 billion by 2025. There are 2 main factors impacting the market growth: connected devices increasingly applied in healthcare organizations and solutions integrating IoT systems and software utilized in healthcare everyday operation.
While the healthcare IoT solution is being implemented, how to collect and transmit the real time health data accurately is critical. As the wireless communication technology is getting mature, product designers will have more options to select the wireless connectivity for their products. Here we select 3 healthcare IoT solutions to show you how these solutions help and change our life every day.
Personal Portable Breath Checker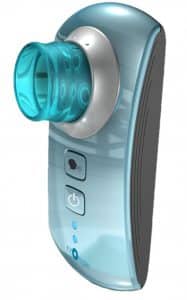 This breath checker, developed by Genius Holdings, is a portable device to assist personal respiratory health management. It utilizes passive ultrasonic intensity technology that is global unique invention patent to transform exhalation sound into respiratory parameters. WIFI connection makes it easier to manage personal respiratory health, and it is the first device to import respiratory data to Apple Health Kit and let people managing their health data in the same platform. Through GPS location the real-time weather condition and air quality index will be shown on the app and the user can decide if outdoor exercise or other activity is suitable or not.
For product details, please visit ezOxygen Breath Checker
mmWave: Vital Signs Detection Kit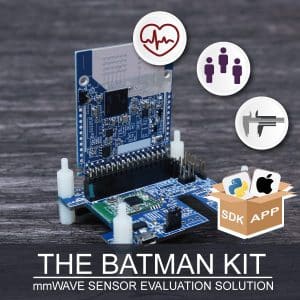 "BATMAN" BM101 Millimeter-Wave Sensor Solution Evaluation Kit (the Batman Kit), developed by Joybien, is a compact, low power, high accuracy, and simple-to-use Millimeter-Wave (mmWave) Sensor Hardware & Software integrated evaluation kit suitable for various applications.
This solution can be applied to contactlessly detect vital signs, people movement behavior, and even measure object distance. For vital sign detection, it can be used to detect heartbeat rate & respiration Rate of a person or an animal. To detect people movement, this solution can set a virtual fence to trigger alert while people are approaching and moving into the virtual fence. Additionally, this solution is able to measure the object distance with the range, from 30 cm 3 meters.
This solution is suitable for education, engineering, industrial, medical, consumer applications, etc.
For product details, please visit The Batman Kit – mmWAVE Sensor Evaluation Solution
Telemedicine Solution for the Elderly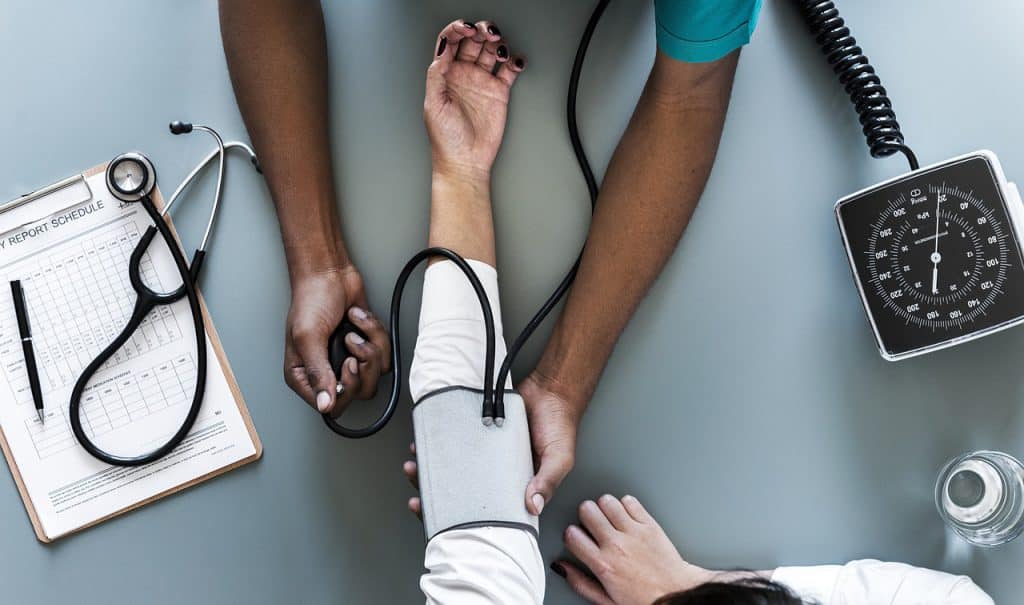 GPlus IoT provides the integration of software and hardware technology, facilitates the establishment of different types of wireless RF networks, and also provides more than 40 RF modules, including Bluetooth, Wifi, Zigbee, Sub G, LoRa, and NB-IoT.
Here's a use case of GPlus IoT Telemedicine Solution in Taiwan for caring elderly people. This telemedicine solution has been being used in southern Taiwan for caring the elderly who live in their home. This solution includes the commonly-used medical device, such as blood-glucose meters, blood pressure monitor, pulse oximeter, and clinical thermometer.
There are 2 features of the solution. One is real-time healthcare data transmission. Since the elder people live in their home which may be far away from the hospital, they can measure their blood pressure and immediately send the physiological data to the hospital backend which is hundreds of meters away. Once the abnormal condition happens, the hospital can notify them right away. The 2nd feature is the low power wireless connection. Compared with traditional technology, like Bluetooth and Wifi, LoRa and Zigbee is more power saving and able to cover wide area. If you use coin battery, you can use it for 1 to 3 years.
Ready to Build Your Healthcare IoT Device?
The market of healthcare applications is booming, and IoT technology is getting mature. To build your healthcare products successfully, you will need to clearly understand your customers' need and also find the suitable solutions and suppliers to help implement your ideas.
No matter which stage your project is at now, TechDesign would love to hear from you. TechDesign sophisticated project managers are able to provide feasibility study to help you evaluate product concept, development cost, delivery schedule, etc. If you are planning to find customizable reference designs, TechDesign can help you find the suitable solutions. What's more, TechDesign hardware in-house experts are willing to help you manage your manufacturers and coordinate with the stakeholders to make sure that your product can be delivered on time.
Visit TechDesign to find the solutions today!