IoT-Enabled Health Monitoring Solutions for Elderly Care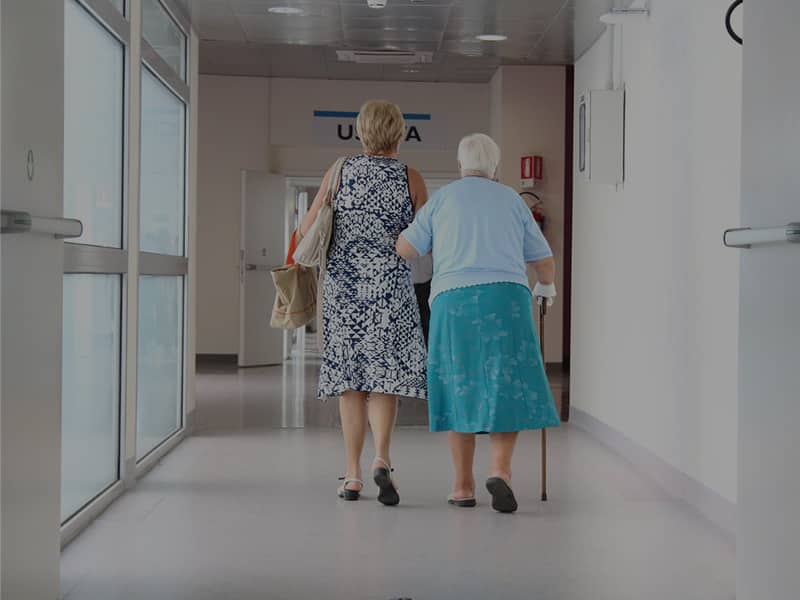 According to UN World Population Ageing 2019 Highlights, there were 703 million older persons aged 65 or over in 2019. Eastern and South-Eastern Asia was home to the largest number of the world's older population (260 million), followed by Europe and Northern America (over 200 million). Especially in Taiwan, by 2026 Taiwan will become a super-aged society where at least 20 percent of the population are 65 or older, said by the National Development Council.
To provide better elderly healthcare, the demand for healthcare centers and professionals increase as well. IoT solutions and devices now play the essential role to help the caregivers have real-time monitoring for the elderly persons and enable the caregivers to have instant response to the persons in need.
Providing health care services for disabled people is not enough, elderly healthcare is also aimed at promoting preventive health and an active aging lifestyle. TechDesign has selected 3 innovative IoT solutions provided by professional suppliers in Taiwan for the elderly care.
Solution 1: Intelligent Heated Vest with Conductive Textile
The Intelligent Heated Vest can be controlled with smart devices app via Bluetooth, weaving a total solution for all the users. The intelligent functions range from the fundamental health-monitoring pedometer to the high-tech smart temperature control, location detection, fall down detection, and SOS Alert activation.
Key features include:
Bluetooth pairing with smart devices app highly increases usage convenience
Calorie consumption measurable by pedometer
Three-stage temperature control
Location detectable by pairing with gateway
Automatic SOS alert triggered by fall down detection
Washable
Solution 2: mmWave Fall Detection Sensing Solution
Joybien Batman BM301-FDS mmWave EVM Kit is a Texas Instruments (TI) IWR6843 ASIC based millimeter-wave (mmWave) Kit with Frequency-Modulated Continuous Wave (FMCW) radar technology capable of operation in the 60GHz to 64GHz band with up to 4 GHz continuous chirp, using 3 Transmission Antennas and 4 Receiving Antennas, for sensing target object's range, velocity, and angle parameters.
Batman BM301-FDS mmWave EVM Kit is with a small and compact mmWave Module (with low-power, self-monitored, ultra-accurate, and lighting condition independent versatilities), along with a Pi-Hat Board for simple and direct connectivity to a Raspberry Pi or NVIDIA Jetson Nano computer, suitable for various applications including: Education, Engineering, Science, Industrial, Medical, and Business & Consumer.
Solution 3: Heart Rate Monitoring Solution
The heart rate monitoring solution is to measure heart rate by electrical signal and ECG waveform. By measuring electrical signals of each contraction of the heart, abnormal heart signs can be detected and recorded. The core technologies include measurement, algorithm and cloud analysis.
This heart rate monitoring solution focuses on ECG signal sensing and application, especially in measurement, algorithms, cloud technology and wearable device design. Through the cloud computing and online platform for data integration, the supplier provides analysis and suggestion about fitness and exercise, emotional management, medical care analysis, tracking and avoiding the occurrence of harm by APP. If the assistance of others is needed, system can automatically broadcast to the emergency contact. Medical staff can also effectively manage the health status of the group through this system. At the same time, it shows which users have abnormal conditions that require attention or assistance. We can provide useful information to achieve, like Information history (ECG history) and Long-term changes in physiological conditions (Health Checkup Report)

Ready to Build Your IoT Products for Elderly Care?
TechDesign is an online platform in helping innovators accelerate their hardware development. At TechDesign, we bring together a network of 450+ verified electronics design and manufacturing suppliers as well as 800+ hardware solutions to support you throughout your product development journey. What you only need to do is submit your request, and we will match you with suitable suppliers.