Start Your IoT Design with Opulinks OPL1000 Development Board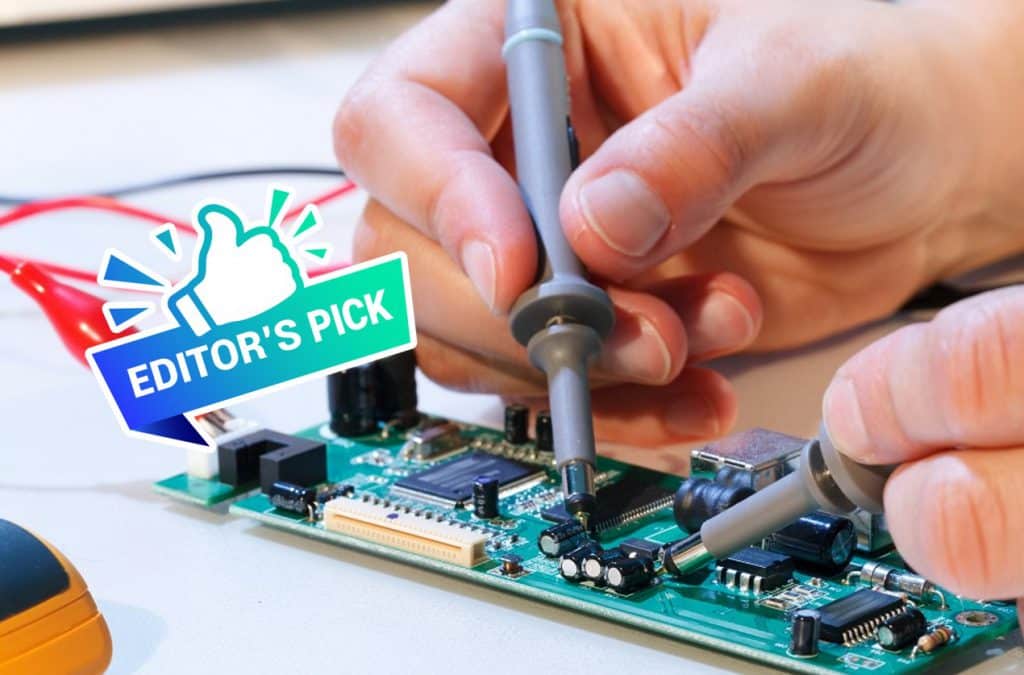 In the previous article "The Most Brilliant IoT Choice: Low Power SoC with Wi-Fi and BLE Connectivities", the importance of tiny and multi-purpose chips in the world of IoT has been indicated and the OPL1000 SoC which integrated 2.4GHz Wi-Fi with 802.11b standard and Bluetooth 5.0 BLE (Bluetooth Smart) has been discussed as well. In this article, the OPL1000 development board D3F1-XC will be further introduced.
As shown in Fig. 1, the OPL1000 development board D3F1-XC includes a development motherboard and an OPL1000 module daughterboard. The motherboard is comprised of a USB to UART conversion chip, a Flash chip and a power-switch module. The OPL1000 module daughterboard comprises of an OPL1000 SoC chip and an external oscillator. J2 and J3 are expanded pin headers.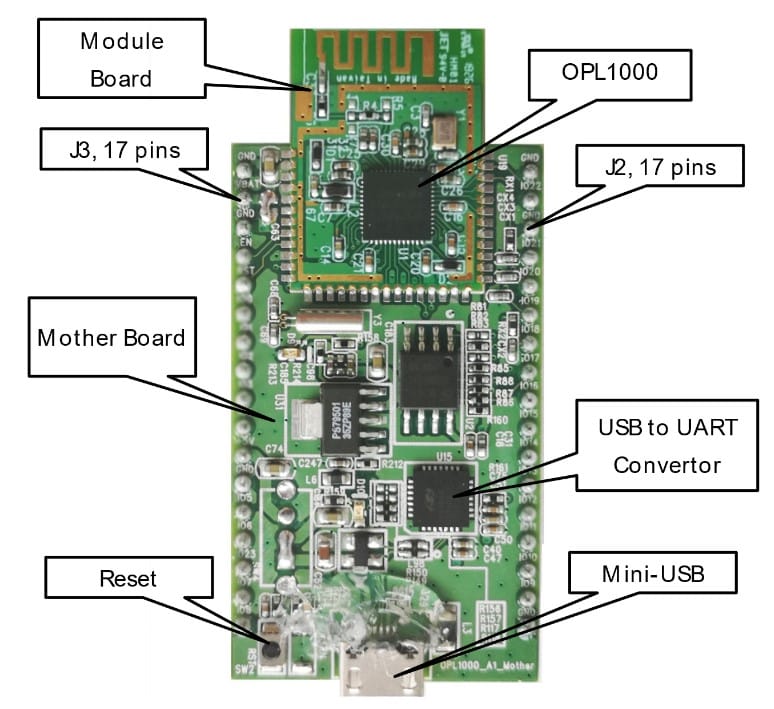 D3F1-XC offers mini-USB switch port function as well as power-supply function. Through this mini-USB, users could control OPL1000 and carry out functional evaluation easily before implementing any product development. Moreover, D3F1-XC provides GPIO pin, ICE mode pin and UART Tx and Rx pin. The expanded GPIO pin could be embodied with GPIO, ADC, SPI and I2C functions, etc. The default setup for OPL1000 is Normal function mode, which could be quickly switched to ICE mode. Flash burn-software is provided as well.
There are 3 ports for communication, which are AT serial-port, APS serial-port, and Cortex M3 SWD debug interface. AT serial-port is used for firmware upgrade and AT command traffic; APS serial-port is used for internal debug information provisioning and offline application debugging scenarios.
OPL1000 is suitable for any application related to IoT such as smart locks, smart lighting, smart healthcare and smart scales, etc. If you are about to start these designs, come to TECHDesign now to take some D3F1-XCs away. D3F1-XC could help you complete your plan and let you enjoy the convenience and viability of OPL1000!