IoT in Agriculture and 10 Agritech Startups in India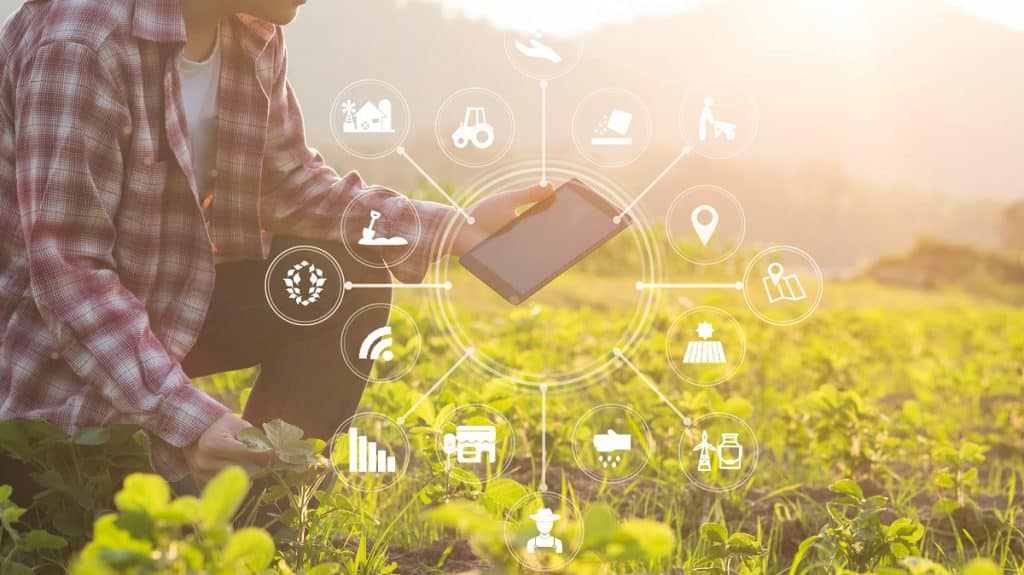 IoT in agriculture has always been a hot topic since food is the basic essential element of people's survival. TECHDesign has previously pointed out the rapid growth of the smart agriculture market to USD 15.3 billion by 2024 from the article of "Architecting Future Smart Agriculture with LoRa". And in India, a country with the second largest population, the growing trend of smart agriculture market is also obvious since over half of the people earn a living with agriculture. In this article, we will introduce the IoT system in agriculture and how Indian agritechs help India to develop the smart agriculture in the IoT era.
IoT System in Agriculture
According to EET India, the IoT system in agriculture can be categorized into several sections, which includes sensors, signal conditioning, processing and security, power management, connectivity, and positioning.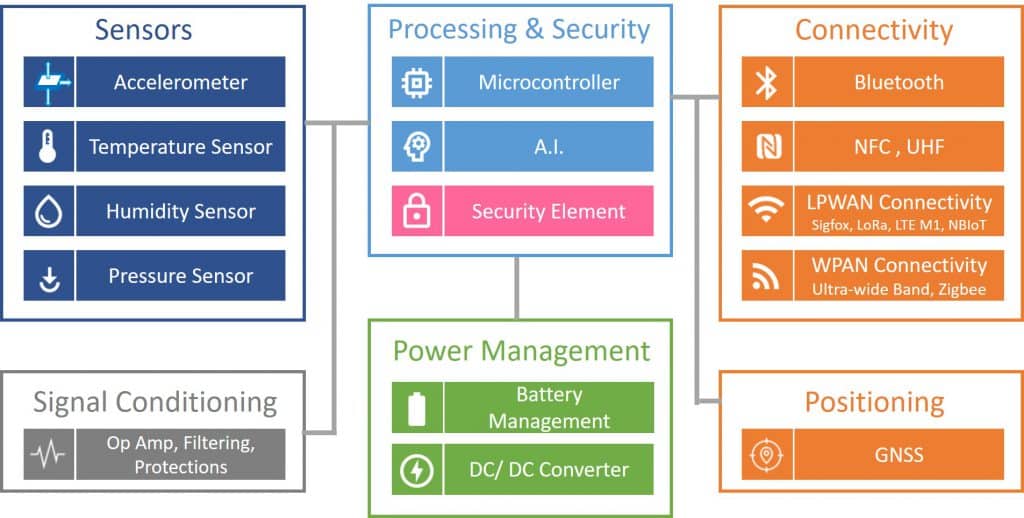 With connectivity, the processor is able to control other IoT devices remotely. Different sensors can be used to detect the external environment and targeting objects. A lot of agriculture use cases have been realized through the IoT system, such as precision farming, crop management, farming process automation (like fertilization, irrigation, or pest management), livestock monitoring, and so on.
Indian Agritech Startups
Based on a Nasscom report in 2019, India already has over 450 agritech startups, and the number is still increasing, with a growth rate of 25% yearly. Each agritech startup uses its own way to help farmers increase their productivity and revenue, some focus on supply chain process optimization, some focus on online market trading, while many of them focus on precision farming.
10 outstanding Indian agritech startups that help farmers to work smarter within IoT systems will be emphasized on in the following content. As addressed above, many of them concentrate on precision farming, and the rest try to solve other problems. As a whole, Aarav Unmanned Systems, Aibono, Aquaconnect, CropIn, Fasal, Gramophone, and GramworkX are the ones make farming more efficiently; while Agdhi, Intello Labs, and O4S (Original4Sure) concentrate on product quality control.
Type I of Indian Agritech Startups: Precision Farming
1. Aarav Unmanned Systems
Aarav Unmanned Systems develop drones for farming. Based on 3D geographical topography information provided by these drones, farmers can adjust their farming strategies towards fertilization, irrigation, or pesticide spray.
2. Aibono
With the idea of Farm Management as-a-Service, Aibono lets farmers outsource their farming management to it. This company uses AI and data analysis knowledge to accumulate a huge amount of smart farming data and intelligence from farmers and experts, after that, it can provide valuable information to its customers.
3. Aquaconnect
Different from other agritech startups, Aquaconnect aims to improve the farming efficiency for shrimp and fish farmers. The AI and remote-sensing technologies help farmers to observe the water quality and feeding result then make the right decisions.

4. BharatAgri
BharatAgri aims to provide personalized farming suggestions about irrigation, fertilization, and others to farmers by collecting data and algorithmizing them. To simply download its app, farmers can get a lot of information and recommendations from weather condition, water and soil testing to crop advisory. BharatAgri has claimed it can increase 60% of the productivity and reduce 20% of the cost for its app-used farmers.
5. CropIn
Among the many agritech startups, CropIn is definitely a very well-known one due to its spirit of "full-stack" with SaaS solutions. The main goal of CropIn is to increase the efficiency, productivity, and sustainability of farming, hence it uses a lot of advanced technologies such as AI, machine learning, big data analysis, and remote sensing to help customers real-time manage their farming businesses.

6. Fasal
Similar to CropIn, Fasal is another famous startup in India which focuses on providing real-time farming data to customers as well. With sensors sensing the environment and crop conditions, and with machine learning transforming the sensing data to useful farming predictions, Fasal can assist its customers to make the best farming decisions.
7. GramworkX
GramworkX is an agritech startup that fully realizes IoT in agriculture. Indian online media YourStory has given it the most explicit description, it "helps in precision farming by integrating field data, weather patterns, and crop information to drive agronomic advice to farmers." By monitoring multiple farming parameters with IoT devices and calculating them with its ML prediction algorithms, GramworkX can support farmers on farming by its Kisan app.
Type II of Indian Agritech Startups: Product Quality Control
1. Intello Labs
With AI-based image technology, Intello Labs makes assessments of food to help farmers, retailers, and other supply chain companies to control food quality. By charging a monthly fee, Intello Labs can provide a certain number of images for customers to refer to.
2. O4S (Original4Sure)
To solve agricultural product suppliers' problem of high return rate from customers, O4S (Original4Sure) developed a SaaS platform to trace the agricultural products. It provides each product a unique identification number and monitor the product during manufacturing processes, so that any defect can be detected beforehand. According to Inc42, O4S has effectively increased the supply chain visibility for its customers.
3. Agdhi
The main business of Agdhi is to detect seed defects, diagnose crop diseases, and build farmer networks. By applying connected devices to seeds and crops, Agdhi is able to use AI and computer vision technology to find out problematic seeds or crops and send the data back to mobile apps for customers to manage their farming works better.
Summary
As a leading agricultural country, India has nurtured a lot of agritech startups. By bringing the concept of IoT into their products, these startups all aim for developing better farming environments for farmers. After reading this article, we believe you have had a basic understanding of the businesses of the most well-known 10 agritech startups that TECHDesign has chosen.
IoT in Agriculture at TECHDesign
Microcontrollers from Nuvoton are suitable solutions for agriculture IoT devices. So, what are you waiting for? Come visit TECHDesign right away to start your agricultural IoT project!
➔ Read more agriculture articles