Introduction to Relay Types: Electromechanical, Reed, Solid State Relays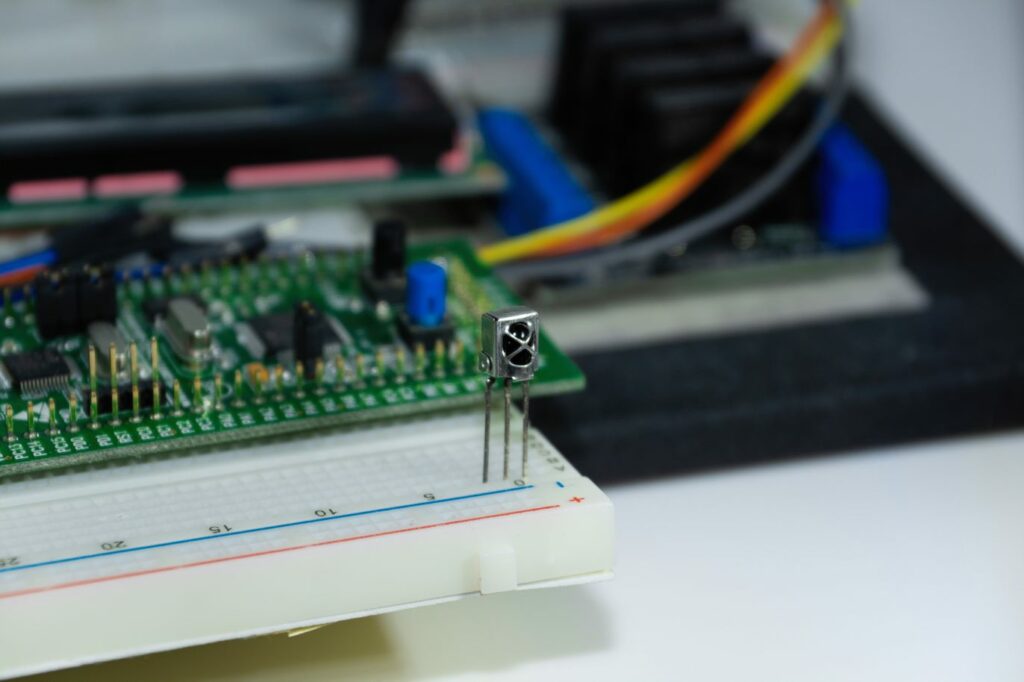 Relays are automatic switches that use a lower current input to control a higher current output. Relay types are always confusing. Wikipedia has classified as many as 17 kinds of relays, such as coaxial relays, latching relays, reed relays, solid state relays, and so on. However, all relays can be categorized into either mechanical or static relays based on how they transfer signals. The most common mechanical relays are electromechanical relays, reed relays, and latching relays, while the most common static relays are solid state relays and microprocessor-based relays.
Mechanical Relay: Traditional and Simple
Mechanical relays use mechanical motions to realize switch control and signal transfer. As a result, they have moving parts and contacts. As these parts can wear down as time passes, mechanical relays' lifetimes are shorter than those of static relays.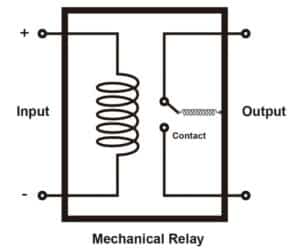 Mechanical Relay 1. Electromechanical Relay
Electromechanical relays are large, robust, simple relays that have been widely used in the market. Electromechanical relays, also called electromagnetic relays, are made of coils, electromagnets, springs, armatures, and contacts.
When a specific voltage is applied to an electromagnet, the generated current will pass through the coil and induce a magnetic field to move the armature between two contacts. The moving armature can open or close the contacts to conduct or cut off electricity in the output circuit. This is the so-called electromagnetic action.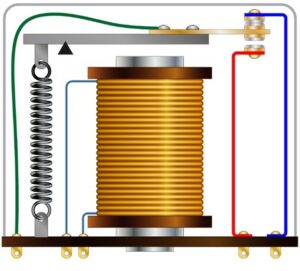 Mechanical Relay 2. Reed Relay
Like electromechanical relays, reed relays have contacts to open and close their working paths mechanically. The difference is that reed relays are much lighter and smaller than electromechanical ones. It is because they are made of reed switches and coils, with the coils wrapping around the switches, and these switches are composed of multiple reeds sealed in glass capsules.
When a magnetic field is applied to a reed switch, the contacts inside will be magnetized and attract to each other, then the gap between these contacts will be closed. Finally, the action will turn on this reed relay. With simple structures, reed relays are fast, sensitive, and reliable.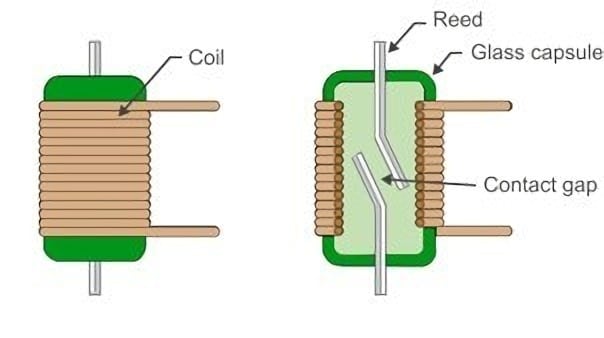 Mechanical Relay 3. Latching Relay
Latching relays are controlled by impulse signals. When an impulse signal is applied to the coil of a latching relay, the state of its contacts will be changed and remain still until the next impulse is applied. Unlike other relays, latching relays have two relaxed states and will be locked into one state if there is no further impulse, so they are also called "bistable relays". The advantage of latching relays is they do not need to be energized continuously. They are suitable for lighting control with more than one control point.
Static Relay: Silent with Long Lifetime
Compared with mechanical relays, static relays use electronic circuits to realize switch control and signal transfer. They do not have moving parts or contacts but use electronic design to control the output switch. Without mechanical parts contacting, the life expectancy of static relays is longer than that of mechanical relays.
An example can show the difference between mechanical relays and static relays. In order to produce a time delay, mechanical relays change the distance between contacts, while static relays change the resistance in an RC circuit. The most common static relays will be introduced below.
Static Relay 1. Solid State Relay
A solid state relay uses an LED in the input circuit and a photosensitive MOSFET in the output circuit. When the LED is powered on and the MOSFET detects light, there will be current passing through the MOSFET, and the solid state relay will be switched on. Its switching time is around 0.5~1 ms, depending on how long it takes to turn on the LED. As a result, solid state relays are ultra-small and super-fast, with long operational life and low drive current. They can also sustain high load voltage since the input and output are optically isolated.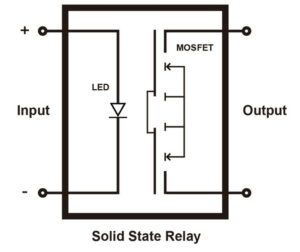 Static Relay 2. Microprocessor-based Relay
A microprocessor-based relay uses a microprocessor to control the relay's ON and OFF. The microprocessor compares the input signal (which is already transformed from analog to digital) with the reference signal, then generates a new signal to trip the output circuit. The new signal will be converted from digital to analog before changing the relay's state. As a consequence, microprocessor-based relays are efficient, reliable, and programmable.
Find the Most Reliable Relays at TECHDesign
Bright Toward Industrial Co., Ltd, a worldwide leading relay supplier, has provided the most reliable reed and solid state relays at TECHDesign. It has a complete in-house production line, which includes R&D laboratories, 1k grade cleanrooms, automatic testing systems, etc. For reed relays, Toward is competitive in product quality and production lead time as it cooperates closely with the raw material suppliers. At the same time, Toward has developed patented opto-MOSFET relays for solid state relays with SiC MOSFET as the output material to enhance the load voltage up to 3300 V.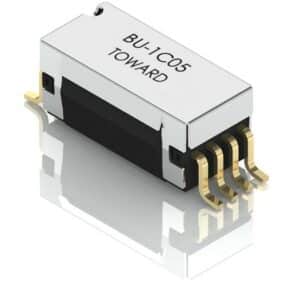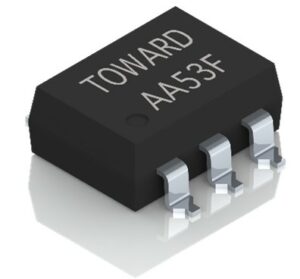 You can find Toward's relays here! Come visit us immediately!