PiDoorBell: How to Prototype Your Own Smart Doorbell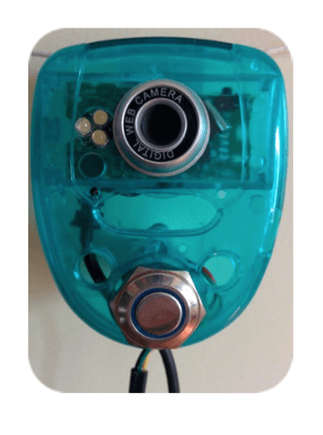 With the fast growth of home automation, the number of home products are emerging on the electronics market is steadily increasing. In turn, this has also encouraged more individual makers to create their own prototypes of smart home products. From surveillance system to lighting system, makers never run out of new ideas for smart home products. If you still remember, TechDesign introduced a smart door bell from SkyBell late last year. The SkyBell proves that smart home technology is helping to combine different functions into one single product and that can transform a traditionally overlooked product into something very popular and useful. TechDesign comes across one such prototyped smart door bell made by one brilliant fellow maker and thinks it will be good to share with you all.
PiDoorBell and how it works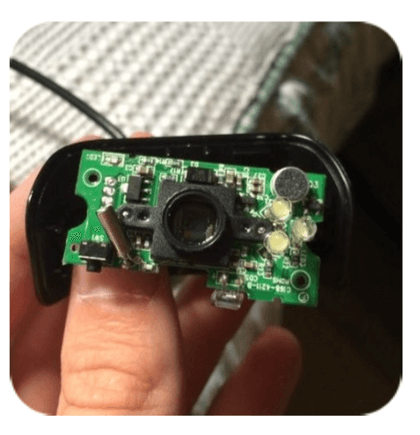 The smart door bell made by Francesco Guerri and his partner is powered by RaspBerry Pi model B. Without a doubt, the prototype also derives the Pi in its name from RaspBerry Pi. One of the big features of this smart door bell is that it combines a cmaera that can take pictures of visitors and it will be sent to your connected smartphone. As you may have assumed, the door bell is connected to smartphones via Internet. The simple smartphone application is built with the Pushover API.
Components of the PiDoorBell 
As a door bell, it definitely requires a button, and PiDoorBell's button is made of metal. What's special about it is that it comes with a built-in blue led, which lets it stand out more at night. So far the door bell may still look not too different from traidtional door bells, but the secrets to its smartness lie with the incorporated speaker and camera. The PiDoorBell team suggests others to pick any speaker that comes with 3.5 mm jack connection. As for the camera, they pick a common USB webcam that works with Linux.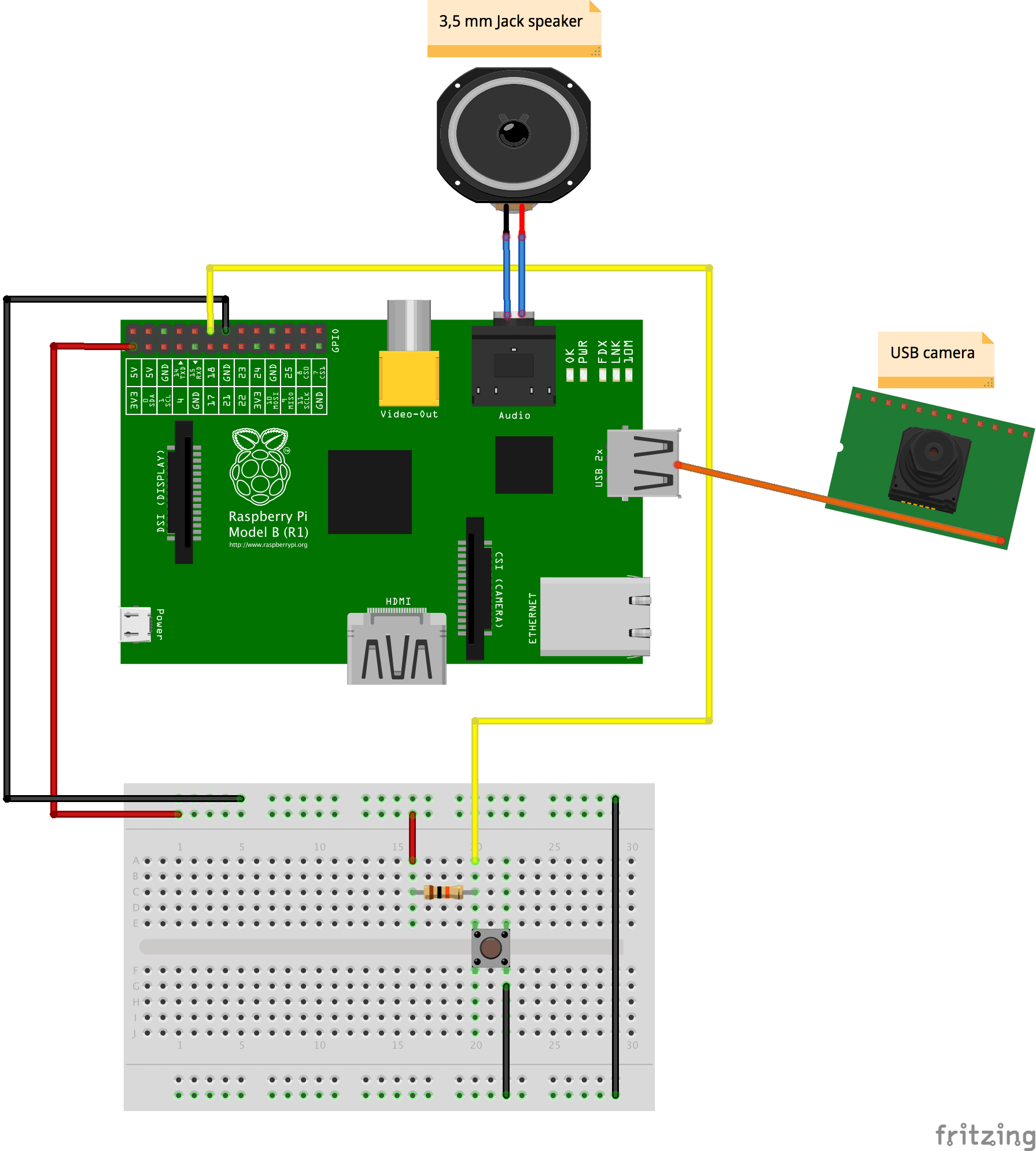 Since the door bell needs Internet to be able to connect to smartphones, it also has a Wi-Fi dongle that equips the door bell with Internet connection ability. Finally, in order to make the door bell look aesthetically appealing, they build a case out of an old radio case.
For the software, the PiDoorBell provides a step by step instruction for others to follow. If you are interested in learning about the details, please refer to the complete project profile here. To see how the PiDoorBell actually functions, the team also prepares a video tutorial for you all to understand how it looks like in full force:
(Via Francesco Guerri on Youtube)
As always, TechDesign thinks that while a project like this may look simple and a bit amateur, it can act as an inspiration for others who may have the dream of creating their own products but never get started. We will highlight more projects like this in the coming months, so stay tuned. If you have any suggestions, please don't hesitate to leave them in the comment section.