Nuvoton 6-Claw Robot: A Multi-Functional Tool Fulfilling Your Childhood Dream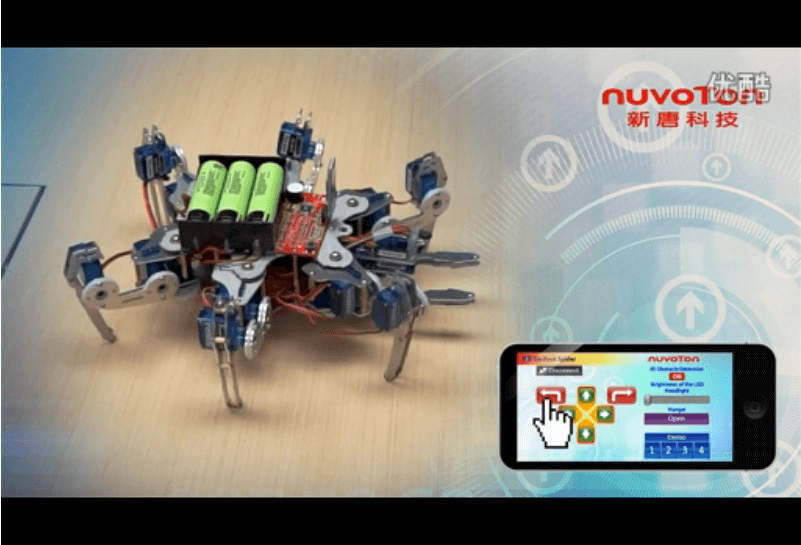 The world has long been fantasizing about all kinds of scenarios where robots become an inseparable part of our lives, and human beings rely on their near-human intelligence and precision to perform different tasks. In reality, the advancement of relevant technologies has been underway for decades, and now actual robots designed for different purposes are surfacing in the market. As a platform that showcases different reference designs from premium designers, TechDesign hereby wants to present you the 6-claw robot from Nuvoton Technology.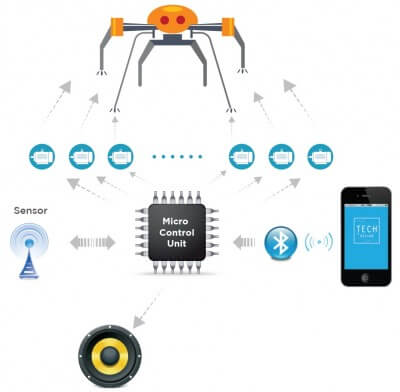 The crab-shaped robot can be applied to the field of education and other robotic development and learning platforms. What's more interesting is that independent designers can customize the movements and behaviors based on their needs. The robot is driven by Nuvoton's high-performance M0518 micro-controller, and it can be used in teaching, scientific research, entertainment and all kinds of competitions. Just like its name, the robot possesses six claws and each claw has three motorized joints, which allow it to perform at least 18 different movements by default. At the front of the robot is a snatcher that lets the robot snatch and carry objects.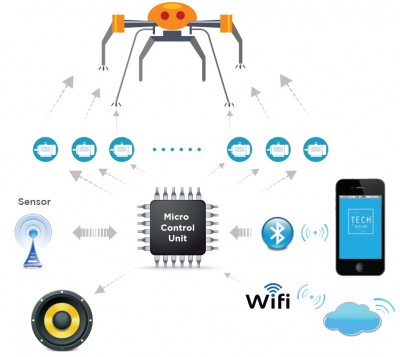 Apart from the basic movements, the robot uses infrared sensors to measure distance and detect obstacles. Let's say there is an obstacle in front of the robot, the infrared sensor will send signals and once it receives the bounced-back signal, one of the 24 PWMs will confirm whether the serial number of the bounced-back signal is the same as the one the robot sent out. From there, it can determine whether there are obstacles in front of it and it will back off if there are obstacles.
If you think the robot's function is only restricted to its movements and behaviors, then you are definitely underestimating it. It also leaves two channels of PWMs to control its LED brightness and built-in buzzer. But you may still wonder how does it actually perform these two functions?  The robot can adjust its LED brightness and generate sounds at different frequencies. According to Nuvoton, the buzzer will go off when the robot detects that its battery is running low.
To be a fully functioning robot, there needs to be ways for human beings to control it. The six-claw robot can be easily controlled via Bluetooth and a customized cellphone App. When you are done customizing the smartphone App, you can first pair it up with the robot through Bluetooth, then you can start controlling the robot like you have always dreamed about growing up.
Below is the simulated three steps to control the robot: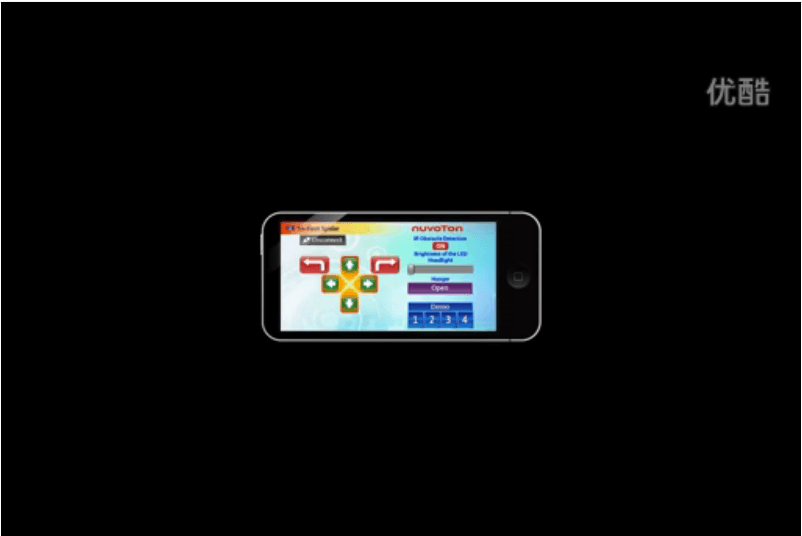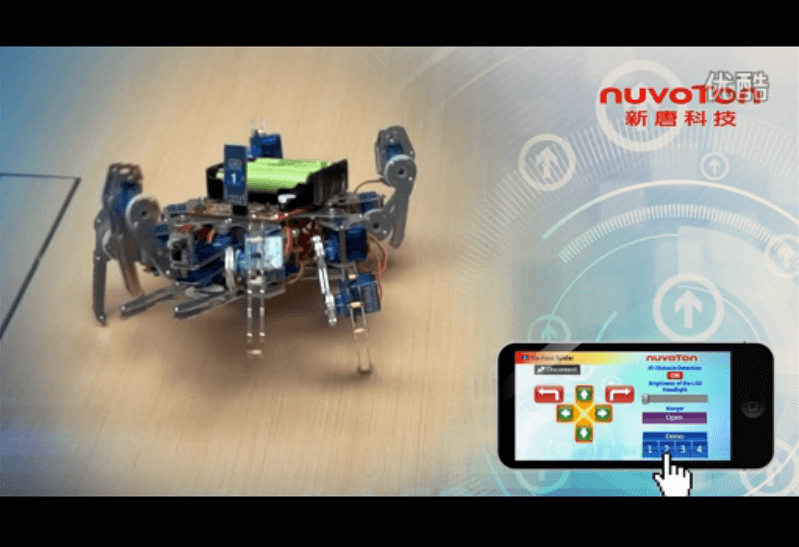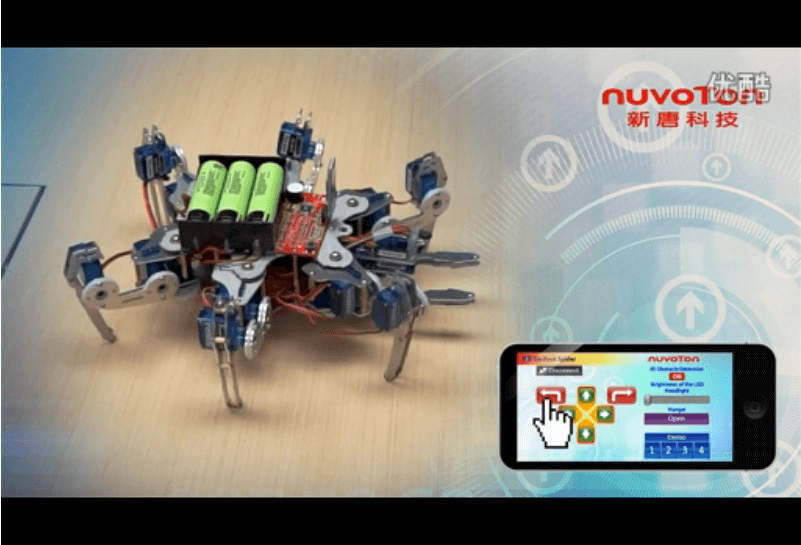 If this sounds like a product that you will be interested in owning, please don't hesitate to check out its complete specification on TechDesign.com. Although it may not perfectly fulfill your dream of owning a transformer-style robot, it still can satisfy your long-awaited dream of owning a robot and commanding it to perform different tasks.