Grindbit: A Smart Teeth Grinding Tracker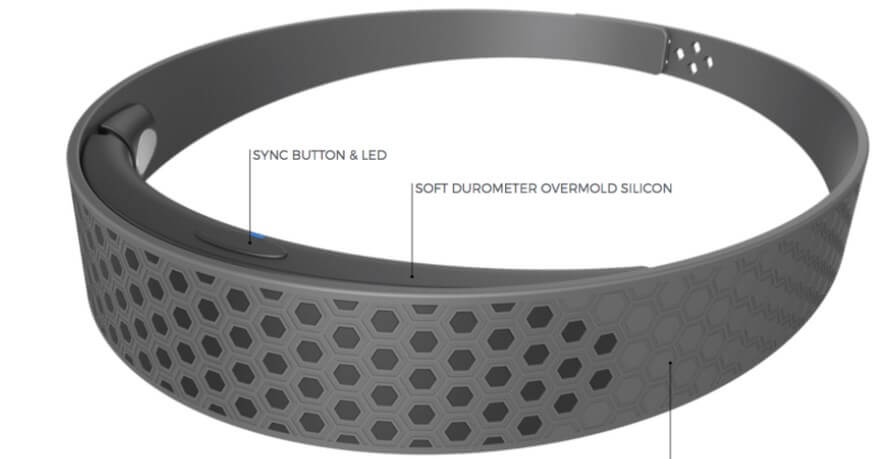 Have you ever been complained about grinding your teeth at night? If you have and unfortunately, your partner happens to be a light sleeper, chances are you may be forced to quit this often unconscious habit. But think about it, how could you quit a habit without first learning about the pattern and frequency related to it? Luckily, one maker perhaps shares the some problem and decides to build a smart device that can track the teeth grinding pattern at night. TechDesign has always been very impressed by the practicality that many maker projects possess and how these prototype ideas can potentially change our lives in a positive way. Now, with no further ado, join us and learn about the magic of Grindbit.
The smart teeth grinding tracker 
Every invention is inspired by either the dire need to solve a problem or simply the urge to make life better. And in the case of the Grindbit team, they are inspired years of personal struggles with teeth grinding and decide to build themselves a solution. But what exactly is Grindbit? It is a headset equipped with EMG sensors, which locate roughly around our temple area, and they can detect the muscle movement when we are biting. The equipment also comes with a separate gyroscope that measures users' sleeping positions. As a smart wearable device, Grindbit also comes with a rechargeable battery, so users never have to worry about creating an environmental crisis by using traditional batteries.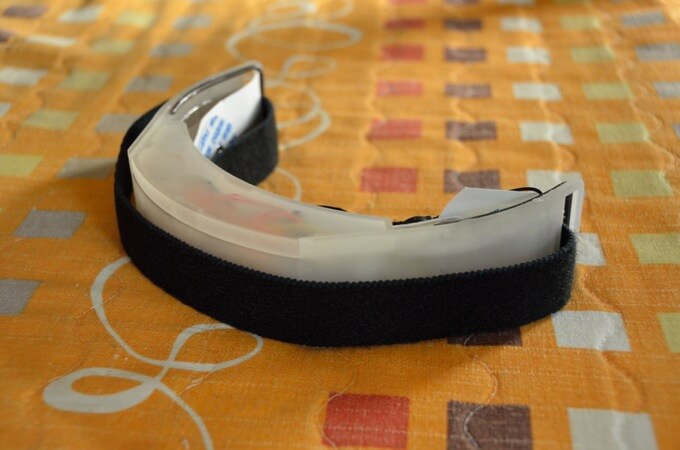 However, the more important feature of Grindbit is its ability to detect data that reflects users' grinding patterns at night, even when they are receiving different treatments for the teeth grinding. The acquired data will allow users to relate it to different types of treatments and compare the effectiveness of each treatment.
You must have been wondering how is Grindbit designed. The Grindbit team uses an Arduino Uno and connects the 5v and 3.3v grounds on the board to two separate muscle sensors. Additionally, the left and right temple sensors are connected to A0 and A1 on Arduino Uno respectively. Once the wiring parts are set, the device will be good to go. Of course, the whole headset shape requires a 3D printed case to complete.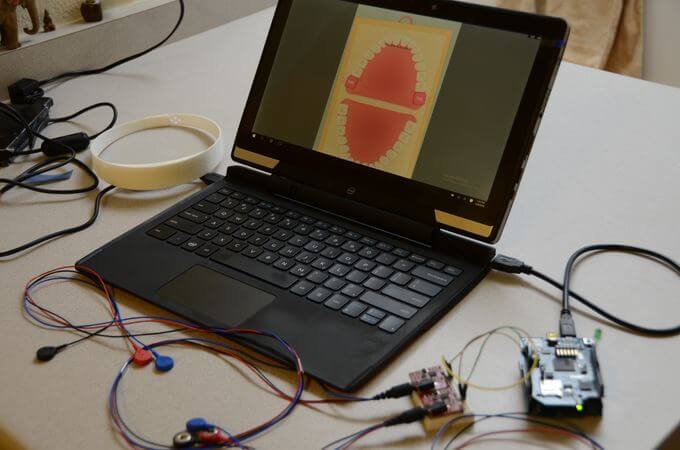 The software aspect of Grindbit is based on Windows 10 and connected to the hardware through a USB. However, the Grindbit team plans to replace the Arduino Uno with MKR1000, so it can be connected to Wi-Fi. Last but not the least, a data-gathering device definitely requires a cloud database to store all the information. Grindbit adopts Azure IoT Hub and a node.js server to support its backend. While the whole concept of Grindbit is already rock solid, the team plans to design a lighter prototype in the near future so they can begin to test its practicality. Want to learn more about this cool prototype's detail? Then check out their complete profile on hackster.io. The Grindbit team also prepares an introductory video for all of you:
(Via Peter Ma on Youtube)
TechDesign hopes that you find Grindbit as interesting as we do. We plan to bring more groundbreaking maker projects to you in the coming weeks, so stay tuned.