Flash Memory Evolution under the Wave of Industry 4.0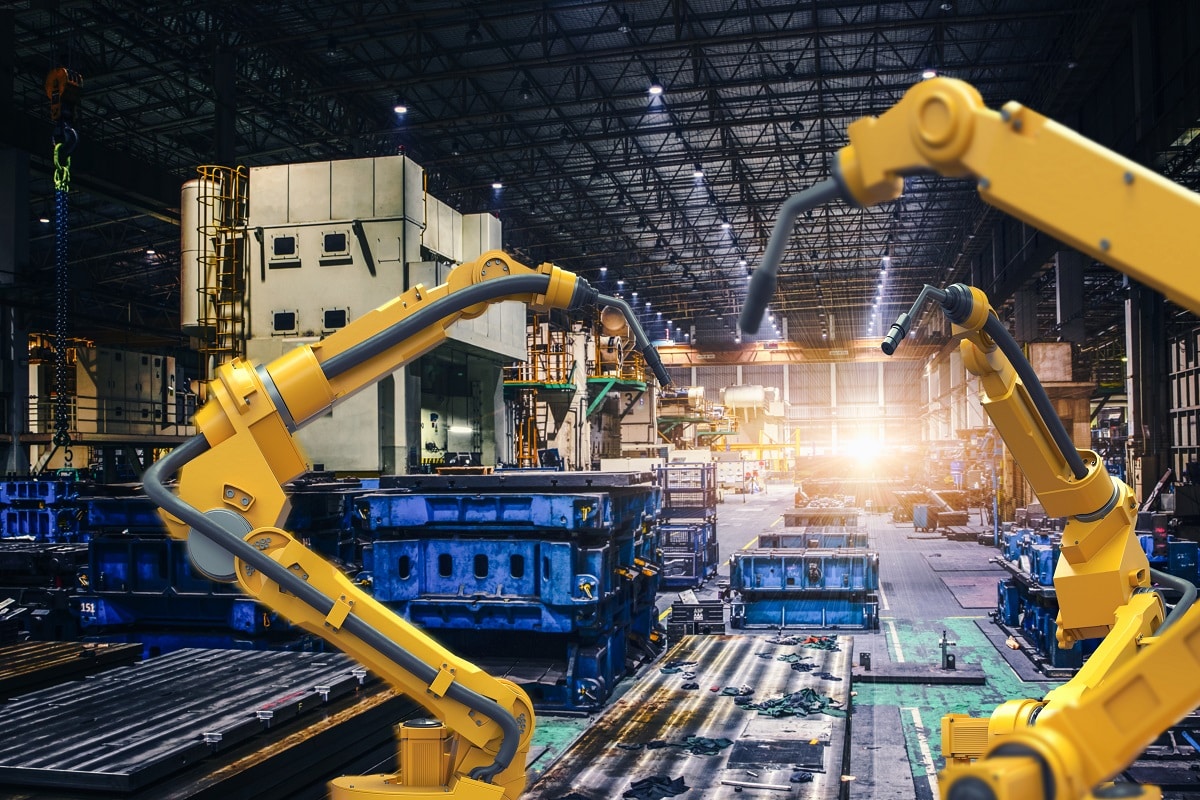 Industry 4.0 is considered as "the next phase in the digitization of the manufacturing sector", based on the perspective from McKinsey, the business consultancy. It is well known that the coming of IoT era would also boost the development of Industry 4.0. According to MarketsandMarkets, the industry 4.0 market is projected to achieve USD 156.6 billion by 2024, from USD 71.7 billion in 2019, with a CAGR of 16.9%.
McKinsey also pointed out the need for more robust computational power, more connectivity links, upgraded analytical capabilities, new forms of HMI (Human-Machine Interaction), and enhanced robotic abilities. All these will speed up the revolution of Industry 4.0.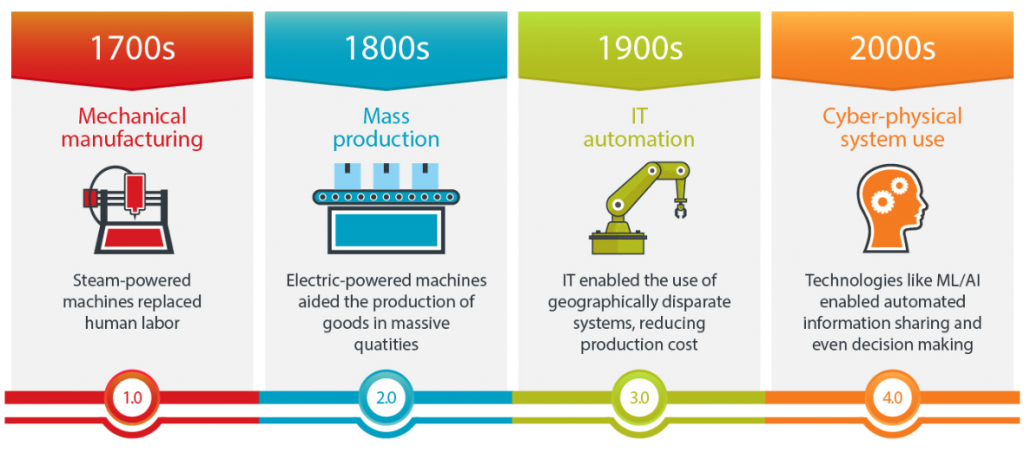 Flash requirements for performance, power consumption, cost, size and security
Large amount of real-time monitoring data is essential to be analyzed for strategic making in the world of Industry 4.0, and the speed of non-volatile memory components becomes important to fulfill the requirement of real-time data analysis. In the meantime, the deployment of battery-powered sensing devices (like RFID smart tags) with logged data storage functions will rise as well. Therefore, it brings the demand of power saving and cost reduction for memory components. Furthermore, since industrial system designers need more space to store the increasing code data, process miniaturization of memory is an approach to meet the capacity requirement.
Other than above, memory security is also a huge concern in Industry 4.0 due to the increased risk of cyber attacks which come from the increasing numbers of connectivity. The integration of information technology (IT), operational technology (OT), and intellectual property (IP) makes it even easier to crash the whole system once any incursion happens. The cyber security and defense company, Trend Micro, also indicates that the security issue of physical and digital manufacturing components—including memory—is rising sharply.
To sum up, non-volatile memory (including ROM and Flash memory) needs to be innovated in performance, power consumption, cost, size and security to meet the requirements of Industry 4.0 design.
Flash innovations in performance, power consumption, cost, and size
For performance innovation, there are ways to increase the speed of serial Flash, and Winbond uses an architecture of two-chip dual quad serial interface to double the data transfer rate and support octo configuration. This architecture could be applied to industrial autonomous vehicles and AR/VR applications.
As mentioned above, more wireless smart tags or labels with battery-powered are being used to collect a lot of real-time data, such as the data of ambient temperature or humidity conditions, saving power becomes critical in industrial applications. For power consumption reduction, memory components which operate below standard 1.8V are gradually developed to decrease the power consumption.
For size shrinkage and cost reduction purpose, packaging innovation is being widely used. Take Winbond as an example, it is partnered with microcontroller manufacturers to produce new package type. Providing stacked die solutions is Winbond's strategy to achieve size minimization and cost reduction at the same time; it combines a 3x nm process microcontroller with a 4x nm NOR Flash die in a single package.
Secured flash solutions provided by Winbond
Hardware authentication is an important security measure to prevent attacks from cyber space. It could guarantee that only authorized devices share data over a network. To provide hardware authentication for critical software such as boot code, Winbond has introduced the W74M family of Authentication Flash Memory solutions.
Each W74M part incorporates an SPI Flash memory with a security IC in a multi-chip module. The device is secured with a standard HMAC-SHA-256 crypto accelerator and four monotonic Flash counters which are HMAC-signed by individual secret keys. The W74M enables system designers to implement multi-layered authentication for code and data storage for devices on the network edge or outside the cloud.
Access to the code or data stored in the Authentication Flash memory is protected by a secure key, which is unique to each manufactured unit. In the event of tampering or intrusion into the network, the boot code or data stored on an Authentication Flash will remain secure from attempts to steal, modify or impair it.
W74M00AVSNIG and W74M25JWZPIQ are two Authentication Flash parts that Winbond offers at TechDesign. For W74M00AVSNIG and W74M25JWZPIQ, the memory sizes are 0, 256 Mb; the speeds are 80, 104 MHz; and the operating voltages are 2.7~3.6V, 1.7~1.95V, respectively.
| Authentication Flash | Package | Interface Type | Memory Size | Speed | Body Size | Voltage | I/O |
| --- | --- | --- | --- | --- | --- | --- | --- |
| W74M00AVSNIG | 8-SOP | Serial (SPI, Dual SPI, Quad SPI) | 0Mb | 80MHz | 150mil | 2.7~3.6V | x1/x2/x4 |
| W74M25JWZPIQ | 8-SON | Serial (SPI, Dual SPI, Quad SPI) | 256Mb | 104MHz | 5x6mm2 | 1.7~1.95V | x1/x2/x4 |
Table 1. Winbond's Authentication Flash memory at TechDesign (Source: Winbond, TechDesign)
Conclusion
Non-volatile storage of code and data is one of many functional elements in industrial equipment, and as the Industry 4.0 trend towards ever greater digitization and data analytics gathers speed, the demand for higher non-volatile memory capacity, higher speed, lower power, lower cost, smaller size and higher security level will also intensify.
For security concern, Winbond provides W74M Authentication Flash series with a crypto accelerator and four monotonic Flash counters. System designers could implement multi-layered authentication for code and data storage by applying W74M products. W74M00AVSNIG and W74M25JWZPIQ are now available at TechDesign, if you are interested in them, come search for the security solutions for your Industry 4.0 design!
*Most part of this article is excerpted and rewritten from "How Serial Flash technology is evolving to meet the new requirements of Industry 4.0 designs"