Find ESD Protection Solutions for Your Portable Electronics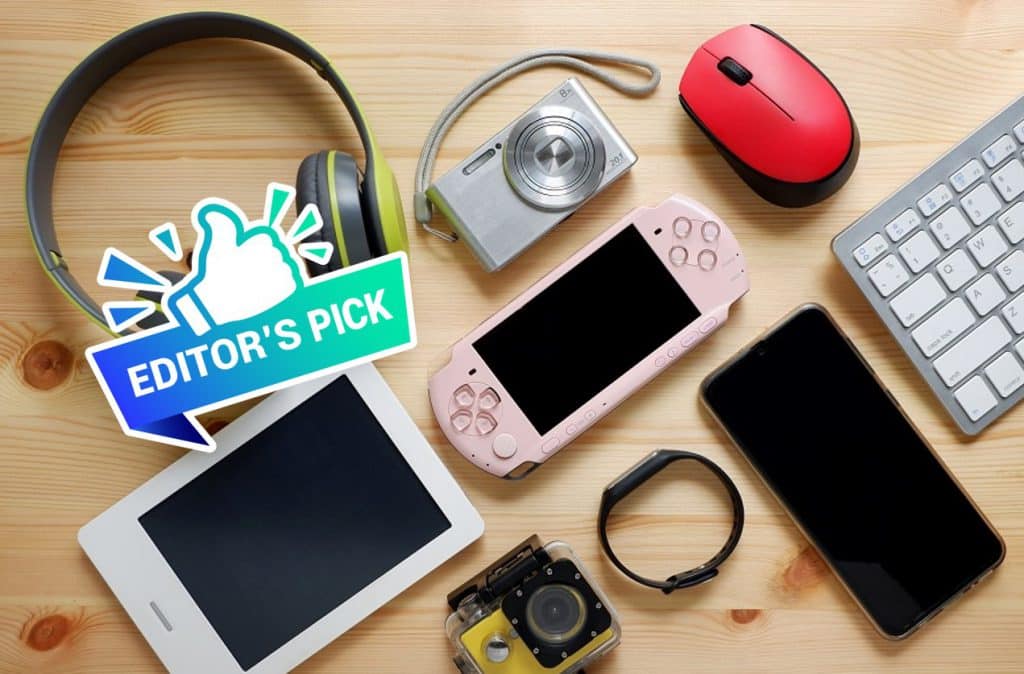 IoT (Internet of things) has been changing our everyday lives, and more innovative electronic products have been uncovered in the worldwide market. The portable electronics market is expected to be beneficial as well.
The portable electronic devices include a variety of products, such as mobile handsets, PDA, notebooks and laptops, media players, gaming consoles, digital cameras, navigation systems, power banks, flash drives, healthcare devices and others, according to Market Research Future. It further estimated the related market will reach USD 779.97 billion by 2023, with a CAGR of 8.87% comparing to 2017.
In this market, the size of electronic devices is becoming smaller, thus the risk of ESD (electrostatic discharge) damage raises. Therefore, protecting these devices from ESD damage has become more important. ESD protection devices with small package suit all devices that have extremely limited footprint.
Amazing Microelectronic Corp., the first professional ESD solution provider in Taiwan, has developed complete product series to realize ESD protection. These series are comprised of high/low speed, high/low voltage, tiny package, and automotive TLV series, etc. As what have been mentioned above, AZ5 series with tiny package could be used in portable electronic devices. In more detail, AZ5 series is designed with small DFN package.
AZ5325-01F and AZ5425-01F are 2 ESD TVS products including a bi-directional ESD rated clamping cell to protect high speed data interfaces in an electronic system. They could be used to protect sensitive components which are connected to data and transmission lines from over-voltage caused by ESD.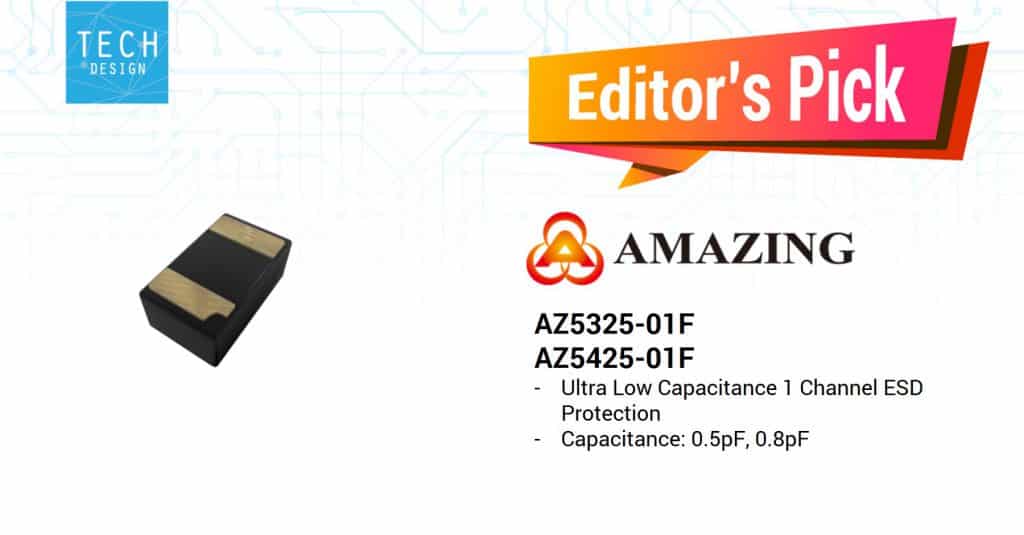 Besides, AZ5325-01F and AZ5425-01F also include proprietary clamping cells with ultra-low capacitance in the package. For AZ5325-01F and AZ5425-01F, the capacitance is 0.5pF and 0.8pF, respectively. During transient conditions, the proprietary clamping cells prevent over-voltage on the control/data lines, protecting any downstream components. Meanwhile, the two products both meet the ESD immunity requirements of IEC 61000-4-2, Level 4.
Want to know more about AZ5325-01F and AZ5425-01F? Come visit TECHDesign now and find the solutions to meet your needs!