The Drone Market Has Taken Off, Are You Onboard?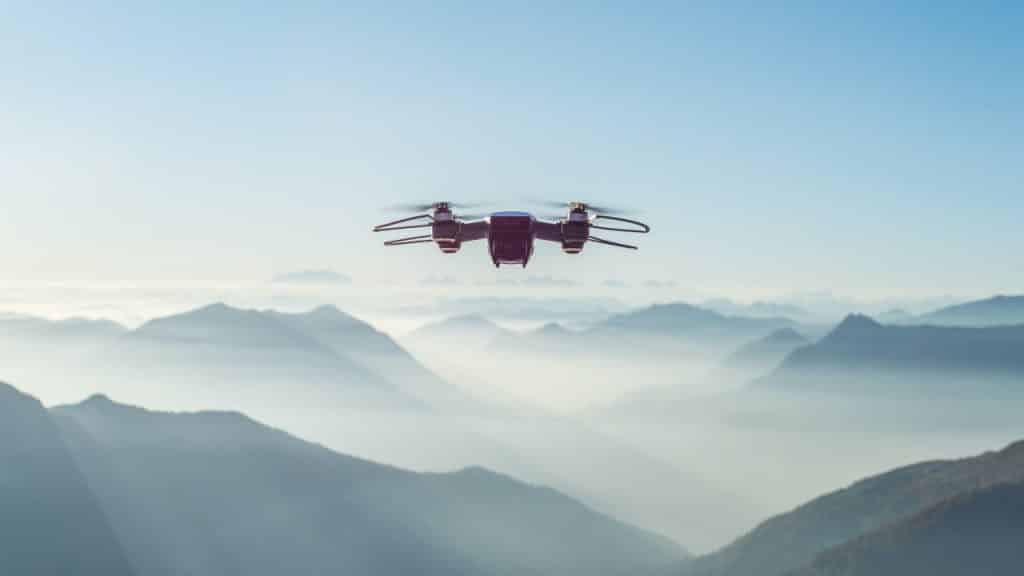 From Drone Service Providers (DSP) to being an integral part of IT and continuing on to professional racing and specific hobbyist use, the drone market has been experiencing growth from 2010 to 2020. In this article, we'll look at where the market is headed in this new decade, where we can expect to see the most growth, and most importantly – some of the advancements in technology that may just help you create a successful drone project.
According to the Drone Market Report 2020, the global drone market will grow from $22.5 billion in 2020 to over $42.8 billion in 2025 at a CAGR of 13.8%. With that much projected growth, let's look at the markets that stand to potentially benefit the most from these projections.
Drone Market Growth Opportunity
Nearly every market that drones have been introduced into has seen incredible growth. It's not a huge surprise that this has happened because drones present apparent and instantly recognizable unique selling points for users. Below are the top ten growth opportunities for drones (in no specific order) according to an extremely insightful report, which we elaborated on, regarding the drone market from Comptia. While you go through the list, consider where your project or potential project may fit – it may even define a new market.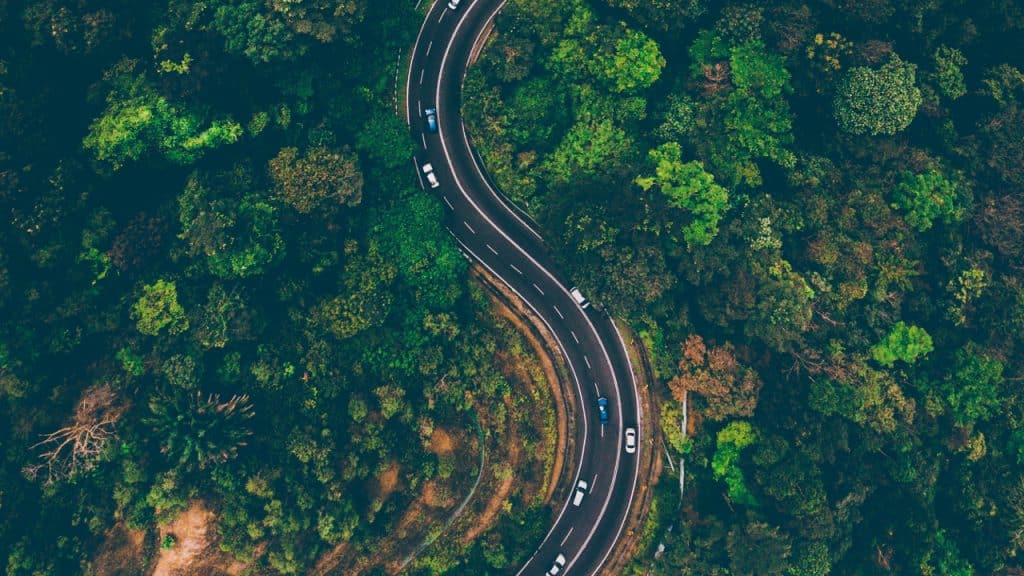 1. Mapping and Surveys
Real estate, governments, and scientific groups are constantly looking for new ways to improve how surveying and mapping occurs. Interest in drone deployment here has really taken off.
2. Inspections
Construction companies and large building management companies are benefiting from the drone video capabilities in order to ensure project completions and insurance documentation.
3. Security, Surveillance, or Monitoring
This is another video related benefit that drones present and it has spread from industrial to private use.
4. Data / Analytics Aggregation
Adding edge AI and 5G capabilities with some AI has given traffic and human behavior analysts an ocean of data thanks to the eagle eyed view and fully customizable placement in the sky of drones.
5. Solutions & Integration
This is all about integrating and bringing together elements of drone HW, SW, infrastructure, and services. It could be a fleet of drones working together on a data collection project or one drone working with other IoT devices on a more technical operation, the world of drone solutions has only begun to open up.
6. Commercial Photos/Video
Where do stock footage companies get their content? We've all seen drone footage in an ad, over a beach or a forest – maybe following a car. This market demands a constant influx of content and drones fill a unique type of it.
7. Emergency Services
Need to get an emergency medical kit to someone immediately? Drone. Need to locate a hiker that has been missing for 3 days? Drone. Going places in a hurry that people can't get to and finding things from the air in order to help other people is a use that all of us can get behind.
8. Military-Related Services
It's not all about drone strikes and reconnaissance, medical service and other possibilities are being explored and outlined in contracts from governments all over the world for drone creators.
9. Managed Services / Drones-as-a-Service
Let the client come to you with the use and you do the flying. This leaves the imagination open to play and keeps clients satisfied by not having to hire a professional drone pilot.
10. Delivery of Goods
We've all heard that Amazon and other large companies plan on and are close to using drones for deliveries. It doesn't need to be a big company game though, maybe your project has a solution that Amazon hasn't considered.
Having a successful project in any of the above ten is certainly no guarantee, but using the right and most current electronics to deliver the features your project is focusing on is most likely part of your plan.
Out of all the electronics it takes to make a drone, we've seen some great advancements in three integral drone parts.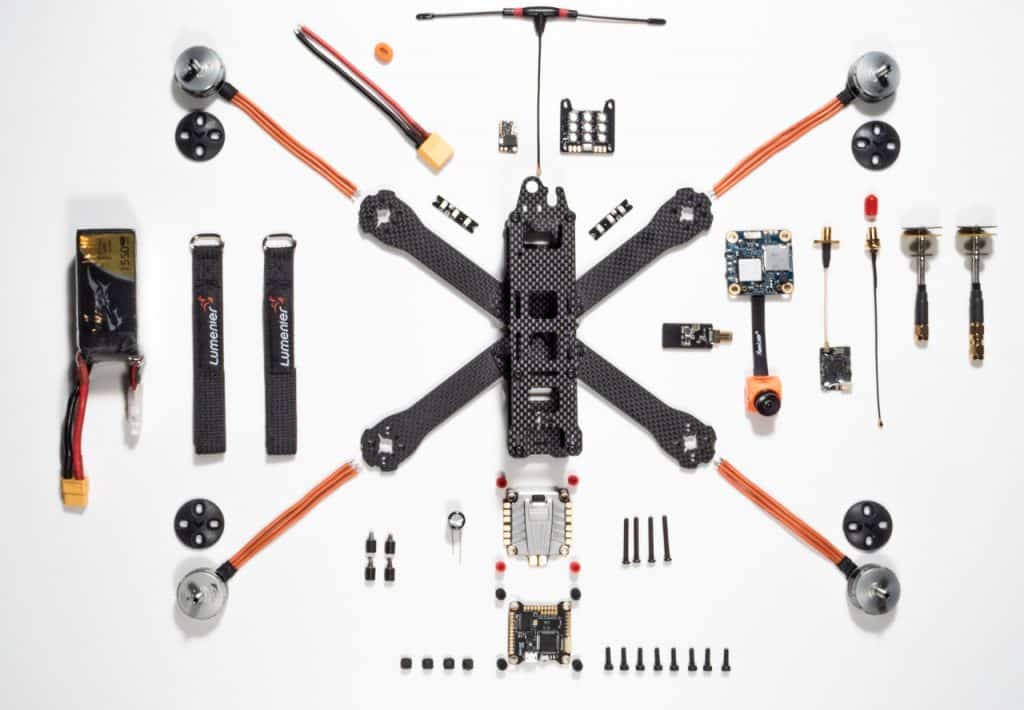 Drone Motor Microcontrollers (MCUs)
This electronics part can make or break many of the uses in the markets listed above – specifically when it comes to mapping, inspections, monitoring, and data aggregation. Stability in hovering and stability in continued flight patterns – without it, your drone is a flop. We're talking motor control here, you're not getting off the ground without it. Over the years, MCUs have been getting more affordable and more efficient – take a look at the latest from Nuvoton. Ensuring that the drone you create has the most reliable control should be high on your project check-list.
Drone WiFi & Bluetooth Modules
The inspection, commercial photos/video, and DaaS markets outlined above don't necessarily require long flight range capability. As long as you have the proper sending and receiving modules, this could lower the cost of a drone creation project by not including expensive long range transceivers. Beyond using them as short-range controllers, another great use is for data/image/video transmission. For drones that operate within a smaller range or need to transmit data, compact WiFi and Bluetooth have developed into effective and affordable solutions like the OPL1000 WiFi & BLE SoC from Opulinks Technology and these new WiFi modules from GPlus-IoT and REYAX.
GPS & GNSS Modules for Drones
With flight safety in mind, this applies to all of the markets in the top 10 list above. GPS & GNSS go beyond the idea of simply knowing where your drone is – they are used to ensure that licensed and not licensed drone operators alike adhere to no fly areas via geo fencing around airports or other important no fly zones. Beyond that, these are invaluable tools when it comes to mapping & surveying, inspections, surveillance, emergency services, and also presents obvious benefits when applied to the rest of the markets above and more. REYAX GPS & GNSS modules ensure that the drone you create can offer that reliably and consistently.
Get a Co-Pilot for Your Drone Project
The market is poised to grow by the billions over the next few years. Are you ready to try to take a piece of that? No matter the stage of your project – even if it's still flying around in your head – talking to a professional first in order to get one on your side from the start is a great idea. TECHDesign has been in the industry for years and brings much more than professionalism to the table. From free project quotations to complete go to market advising, TECHDesign can help you, your team, and your project at every step. Contact us today to get your drone project off the ground.