DIY portable LED Light Panel: Light up Your Room under a Tight Budget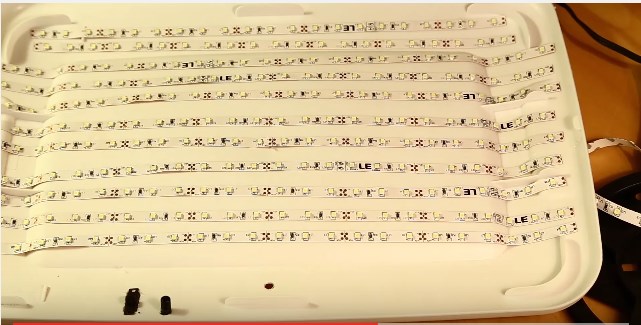 Were you ever caught in the dilemma where you wanted to add additional lighting to your room but at the same time, didn't want to spend money on lamps that might cost you $50 dollars or more? We came across this cool and practical video shared by one of the brilliant fellow makers that teaches you how to make a portable LED light panel with materials you can easily get.
In the video, our brilliant maker Will puts an old container lid and a cheap white LED strip (costs him only 7 bucks on Amazon http://amzn.to/1U5WP40) together. Then uses some wires and an old battery from his go kart to power the LED light panel on. In order to hang the panel up, Will screw it onto a tripod so the whole design becomes a light-weight and portable DIY lamp.
Take a look at the step-by-step instruction in the video below and see if you can make yourself a portable LED lamp. What's best is that Will generously provides suggestions on what materials to get and where to get it.
(Via Will's World on Youtube)
TechDesign is always amazed by the creativity and passion that fellow makers have towards designing new inventions that aim to improve different aspects in our lives. It is also the reason why we think as a solution provider, we want to use some space to highlight the great works that fellow makers are doing. We believe that all prototype inventions have the potential to become commercially viable products one day, and we hope our platform can offer makers an opportunity to showcase their brilliant ideas.