Find the Selected Bluetooth and BLE Modules for Your IoT Product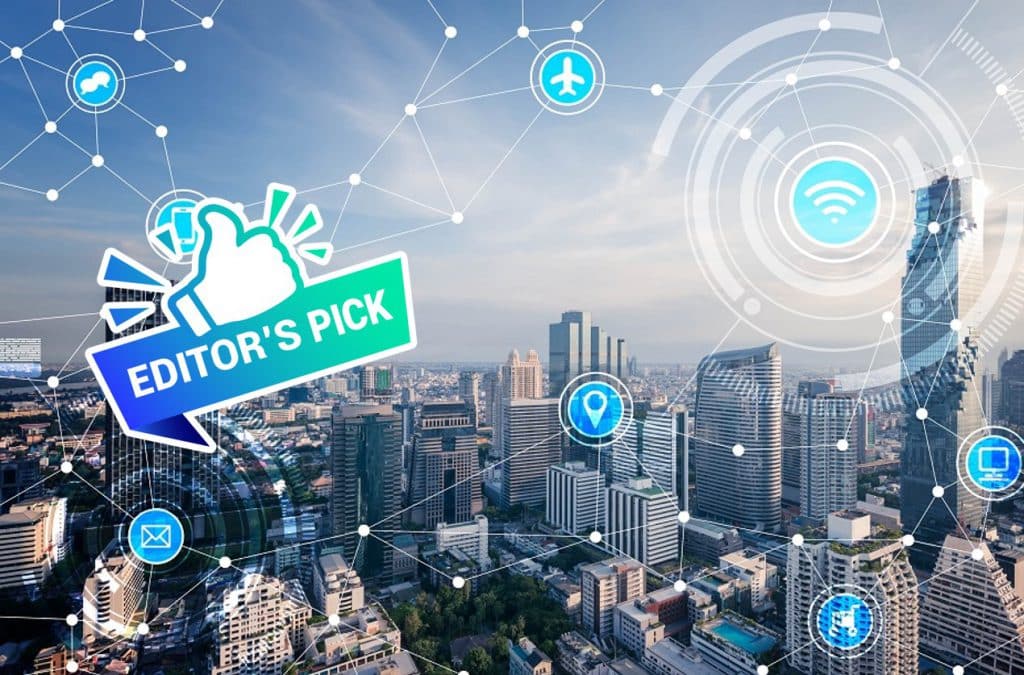 In the previous article "Discover the most promising wireless technologies in IoT world: BLE, Wi-Fi, and LoRa", the technology of Bluetooth and BLE (Bluetooth Low Energy), which is suitable for short distance and low data rate transmission, was briefly introduced. Bluetooth/BLE has been considered as a pervasive technique and been widely deployed in electronic devices and cities. More market information will be delivered in this article.
According to ABI research, the annual shipments of Bluetooth devices are projected to reach 6.2 billion units by 2024, with an 8% CAGR from 2019; and more than 90% of those shipments will be equipped with BLE capability.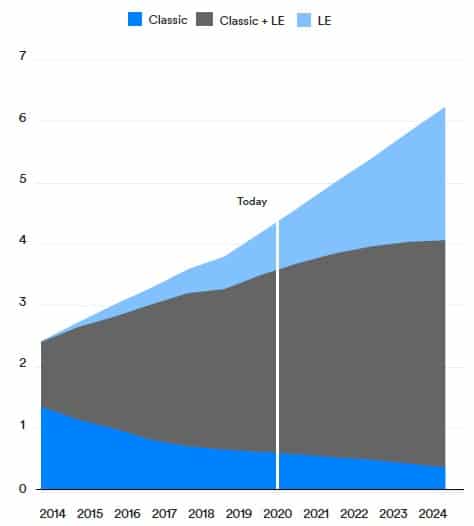 By 2024, every new smartphone, tablet and PC will be equipped with BLE capability; and this segment of consumer electronics will still be the largest part of Bluetooth deployment. Audio and entertainment segment is predicted to be the second large part of Bluetooth deployment, whereas nearly 97% of the speakers and almost all of the earbuds will include BLE technology.
Connected IoT devices are also a segment that grows rapidly with Bluetooth/BLE. Based on the predictions from ABI research, among these devices, 1/3 of them will be wearables and 130 million units of them will be tags or trackers. Furthermore, Bluetooth devices with Smart home application are estimated to exceed 1.8 billion units in 2024. Connected home, lighting control and voice control will be playing significant roles in this application.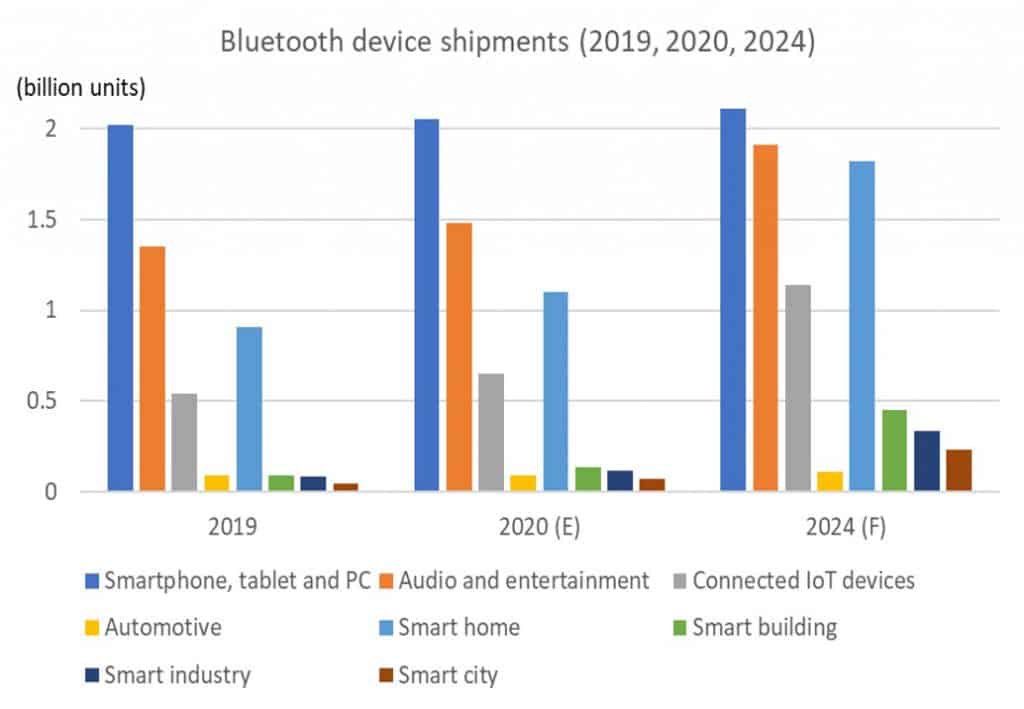 Since Bluetooth/BLE is such an important and fast-growing technology, GPlus-IoT, the great partner of TechDesign, now provides various related modules for customers to select. CC2541F256, CC2640R2F, CC2640F128, BlueNRG-1, BlueNRG-2, and nRF51822 are the SoCs which comply with BT5.0 and BT4.2 specifications. And among them, series of AN2640R2, BLE232, and WB822D modules are now available at TechDesign.
Part Number
TX (Power)
RX
(Sensitivity)
SoC
Data Rate
(Mbps)
Power Consumption
Range
Dimension
(mm)
AN2640R2CA-A
+5dBm
-96dBm
CC2640R2F
2
Standby@1uA, Shutdown@100nA
RX@5.9mA, TX@9.1mA(+5dBm)
<30m
8x8.35x1.5
BLE232SA-A
+8dBm max
-88dBm
BlueNRG-2
1, 2
Standby@2.1uA, Shutdown@500nA
RX@14.5mA, TX@10.9mA(+4dBm)
12.5x18.5x2.55
WB822D+
+0dBm max
-93dBm
nRF51822 + nvRAM + RTC
0.25, 1, 2
Standby@2.6uA, Shutdown@1.2uA
RX@15mA, TX@13mA(+0dBm)
11x17.5x2
Table 1. BLE solutions from GPlus-IoT (Source: GPlus-IoT, TechDesign)
Need any related solution for your design? Visit TechDesign for BLE modules with up to 2Mbps data rate and low power consumption. We believe that you will be fascinated by what you could find!
Find more Editor's Pick