Benefits from Crystal Provider Aurum: Frequency Ranges, Pricing, and Fine-Tuning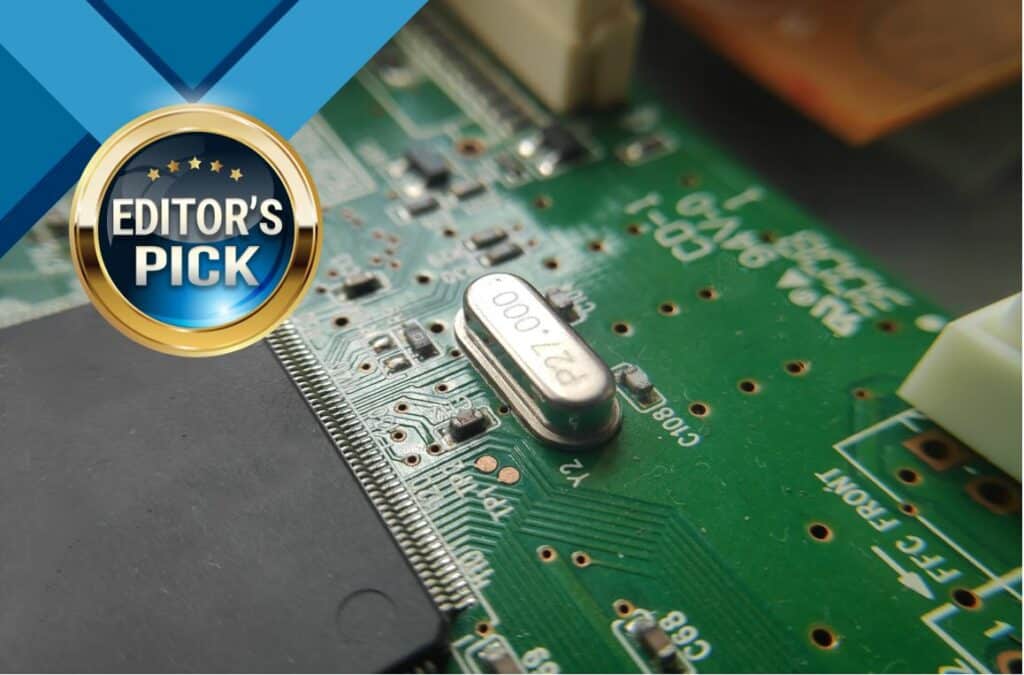 Crystal units are widely used as passive elements in electronic circuits to stabilize their frequency and accuracy. Overall, there are megahertz and kilohertz crystal units in terms of operating frequency; seam sealing and glass sealing crystals in terms of sealing methods.
With over 20 years in the electronics industry, Aurum International Ltd., the world-leading supplier of crystals and crystal oscillators, is dedicated to delivering the most reliable frequency control solutions and customized services to the public. Its solutions are applied in various fields, including consumer electronics, communications, and automobiles.
By selecting Aurum as your crystal supplier, you can enjoy the benefits listed below.
Benefit 1. Enjoy Crystals with a Wide Variety of Frequency Ranges
A key feature of crystals is their ability to provide frequency stabilization. Aurum provides a wide variety of frequency ranges for its crystal products at TECHDesign, from 32.768 kHz to 50 MHz. Crystal units with different center frequencies can be used for various applications. Table 1. below shows the application fields corresponding to the crystal center frequencies.
| Crystal center frequency (Hz) | Application field |
| --- | --- |
| 32.768k | Clock control |
| 4M | Microcontroller |
| 12M | Panel |
| 12.8M | Remote control |
| 13.56M | RF related |
| 16M | BT module |
| 16.384M | Remote control, RF related |
| 20M | Analog TV |
| 24M | BT module, Digital TV |
| 24.576M | Audio related |
| 25M | SSD |
| 26M | IoT related |
| 27M | Video related |
| 30M | SSD |
| 32M | RF related |
| 40M | Wi-Fi module |
| 50M | SSD |
Table 1. The application fields corresponding to the crystal center frequencies (Source: Aurum)

Benefit 2. Enjoy 3225 Crystals with Competitive Pricing and Lead Time
3225 seam sealing crystals (3.2 x 2.5 x 0.7 mm) have commonly-used and can be used in multiple products, such as panels, SSD modules, Bluetooth tags, etc., based on different frequencies (10~64 MHz). By closely cooperating with factories, Aurum is capable of providing 3225 crystals with competitive pricing and lead time. Therefore, you can get the 3225 crystal units you need without worrying about any sudden shortage.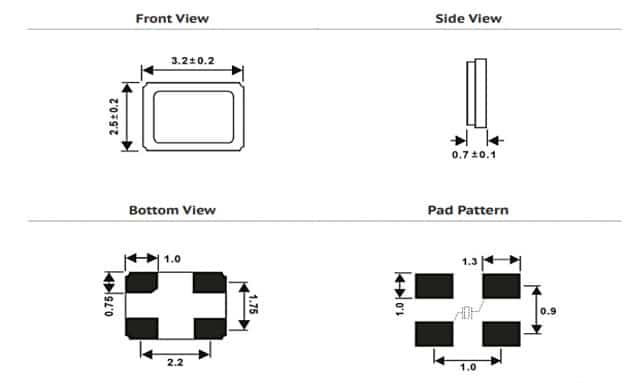 Benefit 3. Enjoy Aurum's Fine-tuning Service During Your Design Phase
Best of all, Aurum provides a fine-tuning service during your design phase, allowing you to make an informed decision before moving on to mass production. Engineers will help to adjust the passive components on your IC to minimize its frequency deviations. With this service, you can ensure the selected crystals are suitable for your electronic circuit design. And, of course, after confirming the usability of the crystal units, you will receive a refund of the service fee when your project goes into mass production.
Find More Crystals at TECHDesign
You are only a click away from all the great Aurum crystal products to complete your circuit design. Come visit TECHDesign now!