5G Nowadays and Its Future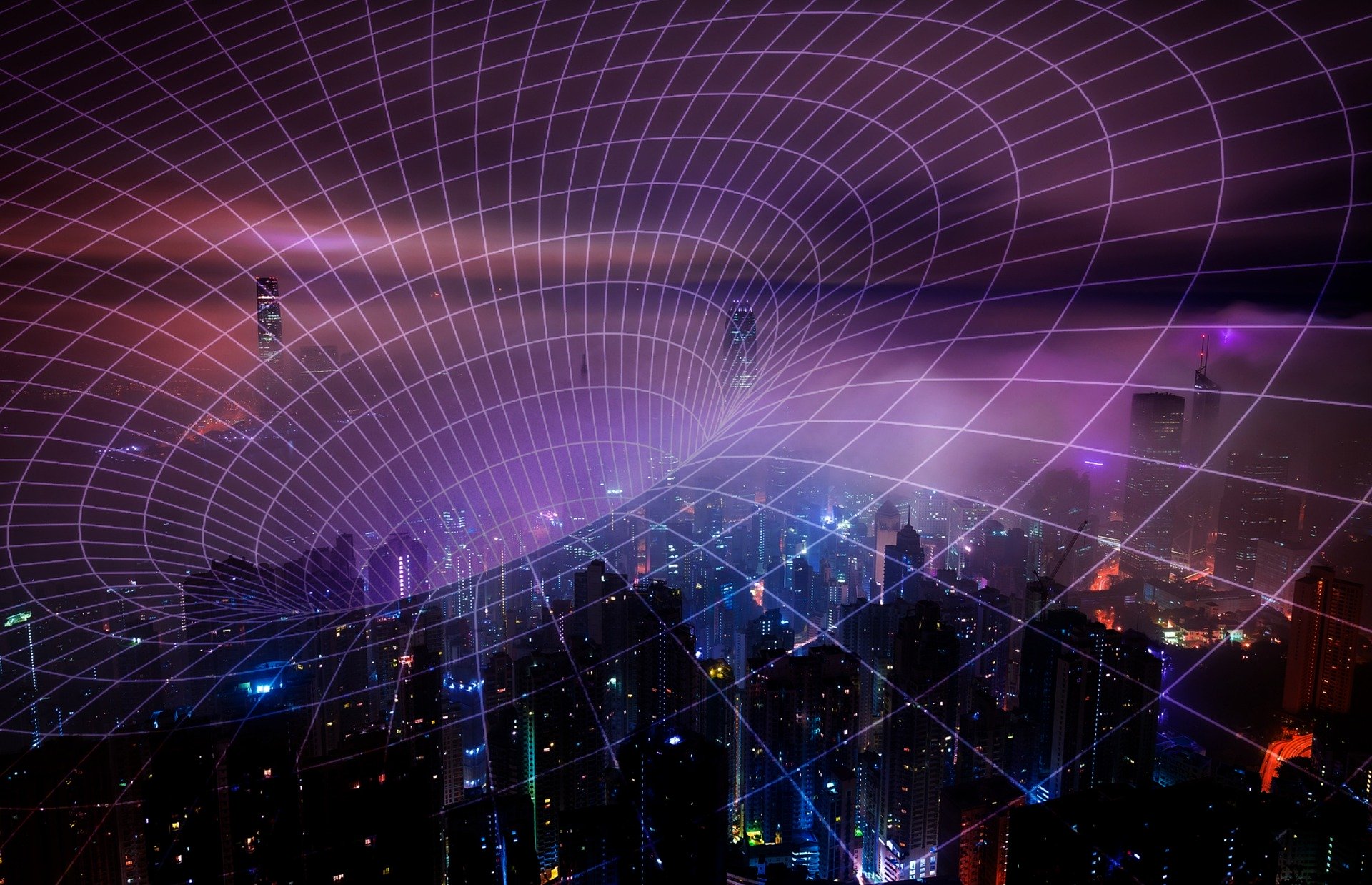 5G Introduction
5G is the fifth generation wireless network technology which started the deployment in 2019. Comparing to 4G LTE, which is the most commonly used connection currently, 5G networks are faster, along with wider bandwidth and less latency. For example, it takes around 7 minutes to download a 2-hour movie with 4G, but less than 1 minute with 5G. Although it is difficult to predict the actual speed of 5G since it will be affected by numerous elements such as usage traffic or region, the speed of 5G is known to be at least ten times faster than that of 4G.
The 5G standard which is chosen from 3GPP (the industry standards group) now is 5G NR (New Radio) coexistence with LTE; and Release 16 (second phase) is under discussion but the schedule of it has been shifted by 3 months.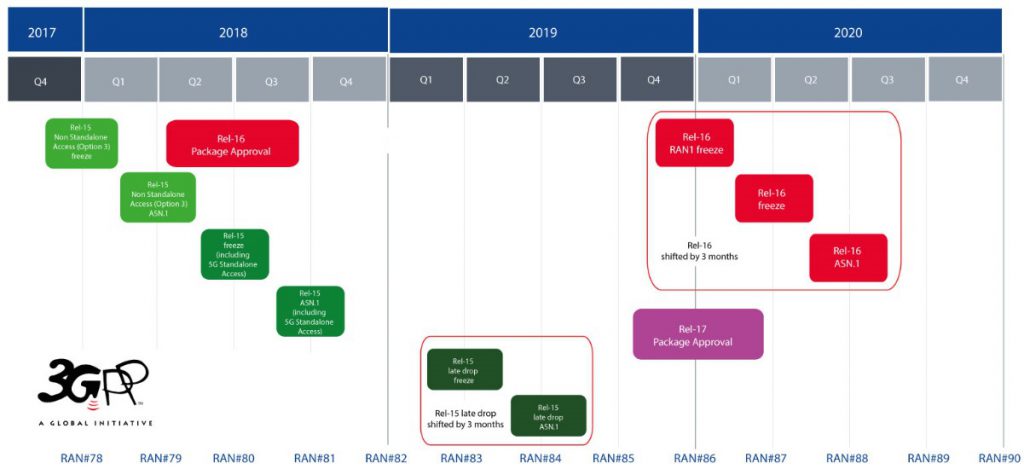 According to the report of "The Mobile Economy 2020" from GSMA Intelligence, by 2023, it is projected to be 1 billion 5G connections and that is when 5G overtakes 2G; by 2025, it is projected to be 1.8 billion 5G connections and that is when 5G overtakes 3G. Also, at that time, the penetration rate of 5G will reach 20% of total connections.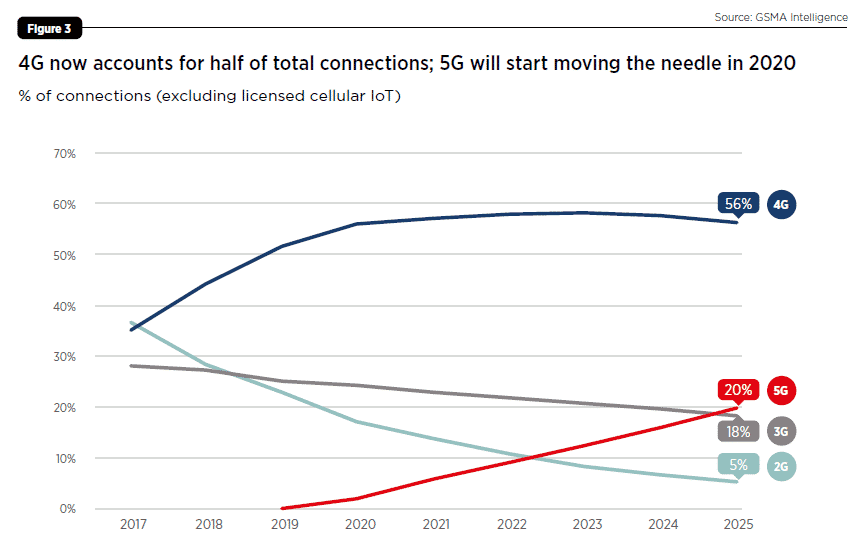 5G NR bands could be divided into high-band, mid-band, and low-band spectrums. Waves in high frequencies are short and so-called millimeter waves which could carry huge data within a short distance; waves in low frequencies are long and so-called sub-6 GHz waves which could transmit in a longer distance but carrying less data. Short waves require more small cells and suit to be applied outdoors like stadiums; long waves are not blocked by obstacles and suit to be applied indoors.
For various use cases, suppliers are producing different spectrum products including products in high and low frequencies, and they are working on the mid-length waves as well, which might transmit in a middle-range distance with a middle-level speed.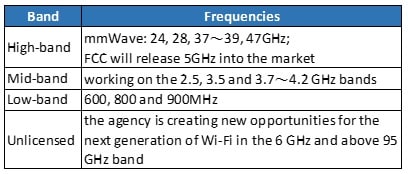 5G Applications: Smart Manufacturing, Vehicle Automation, and IoT Connections
5G Makes Smart Manufacturing Possible
5G will realize the possibility of factory automation. Since it could build up much more connections rather than 4G, all the devices and sensors are capable of connecting to each other, accompanied with the development of cloud computing, companies could collect more analyzed data and let the business decisions be made automatically. As a result, A.I. could be used to improve the efficiency and productivity.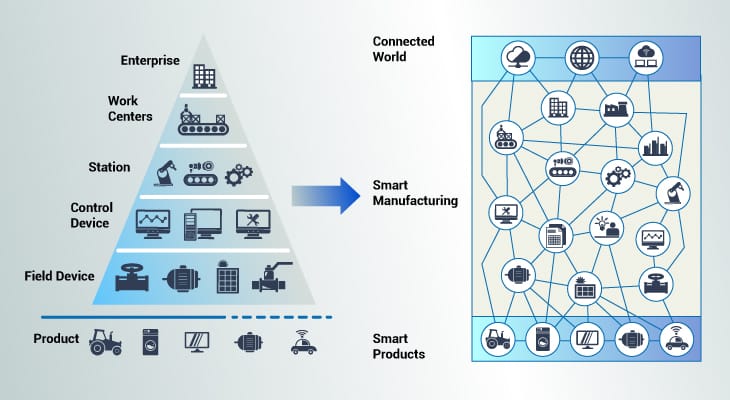 5G Realizes Vehicle Automation
Autonomous vehicles will not be applicable if there is no 5G technology. The speed and capacity of 5G allow more complicated computing so that it makes autonomous vehicles possible.

The regulation and A.I. will determine the progress of vehicle autonomy. A.I., which could recognize the surrounding environment then calculate and analyze the data and make decisions in real-time, will surely needs 5G technology to help it achieve the goal. Another wireless option Wi-Fi was rejected by the European Commission in 2019 due to the expensive cost.
5G enables IoT connections
IoT connections will be rising fast in the following years and 5G will make it happen even faster because of its ability of multiple device connections. GSMA Intelligence projected the IoT connections will reach 24.6 billion units by 2025; and among them, smart home and smart buildings are the two sectors which are with the most rapid growth, 2 billion and 3.3 billion units, respectively. GSMA indicates that enabling home network infrastructure (such as routers) and home-security devices are the main driving forces for smart home; enterprise assets and devices (such as lighting, HVAC systems, automation) are the momentum for smart buildings.
5G might accomplish some applications in the future that beyond people's current imagination. Some use cases are still unclear, and more use cases will be discovered for sure. Smart manufacturing, autonomous vehicles and IoT connections are but not limited to the main applications that will have revolutionary changes in the coming years due to the application of 5G.
The Effect of COVID-19: Delay of Deployment and New Demand Generation
Omdia analysts pointed out that COVID-19 may also affect the progress of 5G wireless standard and the network equipment deployment. For instance, 5G base station chip maker Xilinx Corp. indicated an infrastructure selling stop in January 2020.
In the meantime, according to the article "MLCC demand and supply analysis" from TechDesign, Strategy Analytics has decreased the projection of 5G smartphone shipments to 199 million units; 5G iPhone might be delayed as well, all depending on how the production goes back in the next two months. In consequence, it seems there might be delays on both 5G device side (e.g. 5G smartphones) and 5G infrastructure side (e.g. 5G base stations).
On the other hand, COVID-19 has brought new demand of 5G technology to the market. "In January, telecoms ZTE and China Telecom designed a 5G-powered system that enables remote consultations and diagnoses of the virus by connecting physicians at West China Hospital to 27 hospitals treating infected patients." Said eMarketer, pointed out the telehealth demand coming from COVID-19. Moreover, 5G provides a better connection quality comparing to 4G, eMarketer indicated another growing demand teleconferencing due to considering more and more companies are asking the employees to work remotely.
In brief, COVID-19 has already affected the development of 5G on both device and infrastructure sides, the future market status will rely on how fast the supply chain recovers. Ironically, COVID-19 also brings up new demands such as telehealth and teleconferencing, but it needs more observation to see if the demands could be fulfilled by suppliers.
Conclusion
5G is definitely the next boost to the technology market in the near future, it is estimated to reach 20% of total connections by 2025. High-band, mid-band and low-band frequencies will be used in various scenarios.
Due to the deployment of 5G, the key applications smart manufacturing, autonomous vehicles and IoT connections will have revolutionary development. However, in 2020, the 5G deployment procedure may be affected by the spread of COVID-19, whose impacts will be evaluated after it's under control.