5 Key Criteria for Crystal Oscillator Selection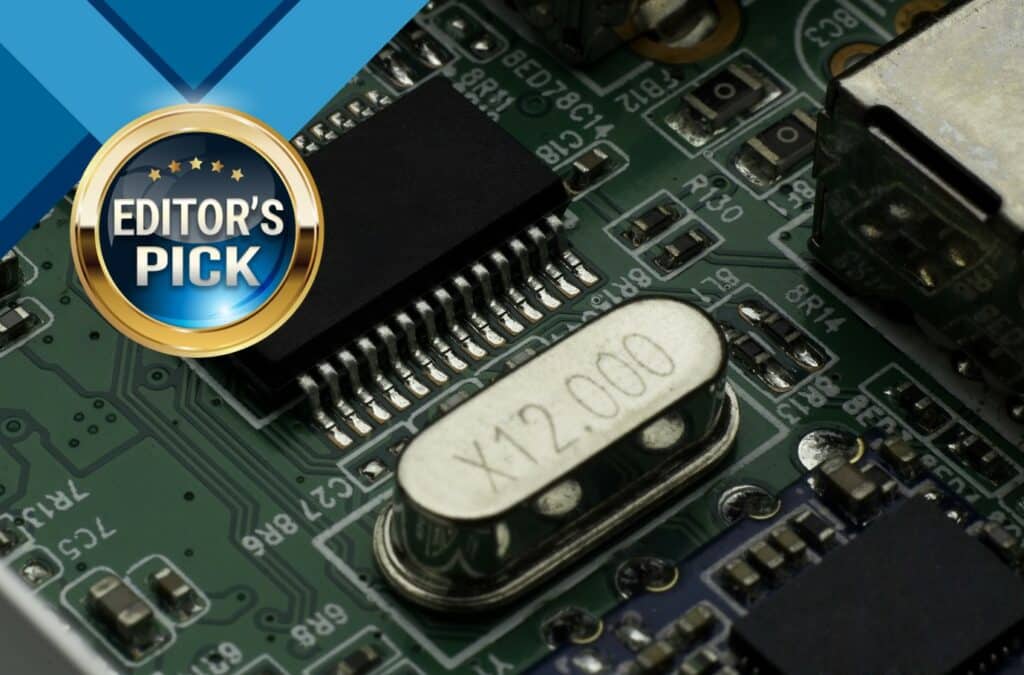 What is a Crystal Oscillator?
A crystal oscillator is a frequency element that stabilizes the frequency and accuracy of an electronic circuit. A DC voltage supply can provide power to an oscillator, then the oscillator can produce an AC output.
Crystal Oscillator Selection
For a crystal oscillator, there are a lot of specifications that you should take into consideration. But way before selecting an oscillator, you need to understand the difference between a crystal oscillator and a crystal, so you will know which one suits your application. A crystal oscillator is an active element including a crystal, an output driver, and an oscillator circuit to generate clock signals. A crystal is merely a passive element with a lower cost but needs an additional circuit outside to generate clock signals.
If you are sure that you need a crystal oscillator for your circuit, then the selection guide below will help you to choose the right oscillator which meets your need.
1. Operating Frequency
As the main purpose of a crystal oscillator is to stabilize the frequency of any electronic circuit, the operating frequency should be the most essential specification of the oscillator. The frequencies for crystal oscillators range from tens of kHz (say 32.768 kHz) to hundreds of MHz based on the system applications. Selecting the suitable operating frequency for your crystal oscillator is the first step of oscillator selection.
2. Crystal Oscillator Types and the Required Frequency Stability
The frequency stability would directly be determined by the type of crystal oscillators. After confirming the frequency stability that your system requires, you can select the type of crystal oscillators.
There are several types of crystal oscillators in the market, such as Simple Crystal Oscillators (XO), Temperature Compensated Crystal Oscillators (TCXO), Voltage Controlled Crystal Oscillators (VCXO), and Oven Controlled Crystal Oscillators (OCXO). A XO is an ordinary and common crystal; a TCXO adapts the frequency based on temperature changes with an additional circuit; a VCXO uses EFC (Electronic Frequency Control) voltage input to stabilize the frequency; an OCXO uses an oven to heat the crystal and let the crystal stay at a relatively high temperature without being affected by the ambient temperature.
Overall speaking, an OCXO can reach the best frequency stability among all kinds of oscillators, but it also costs more and consumes more power (usually 1~5W) compared to TCXO (few to tens of mW).
Crystal oscillator
Frequency stability in working temperature
(-40~85°C normally)
XO
Normally ±25 ppm
TCXO
<±0.5~±2 ppm
VCXO
±10~>±100 ppm
OCXO
≦±0.001 ppm
Table 1. Frequency stability of different crystal oscillators (Source: eeNews Europe)
3. Input Voltage
3.3V, 5V, 12V, and 15V are commonly used voltages for crystal oscillators. The reason is a crystal oscillator usually operates at a voltage that is already existed in the system. The voltages address above are the DC input voltages which are frequently used in electronic systems. Select an operating voltage of a crystal oscillator based on which input voltage your system applies.
4. Output Performance: Rise/Fall Times and Jitter
The output performance of a crystal oscillator, of course, is very important when it comes to oscillator selection. In general, the faster rise/fall times and the lower jitter are, the better the output performance is. Great output performance often happens in high-frequency oscillators. It is a trade-off between how well you need your oscillator to perform and how much cost you are willing to pay. If it is difficult to select an oscillator, consulting with a professional supplier about reference designs will be effective.
5. Package
Surface mount and through-hole package are the two most widely used package types for crystal oscillators. The surface mount package is used in ordinary cases, while the through-hole package is for larger oscillators. As technology progresses, some TCXO can already be packaged within 1.6 x 1.2 mm. Package adoption is determined by the size you require for your applications.
The most essential specifications for crystal oscillator selection are listed above, and there are several other parameters such as working temperature, aging, ESR (Equivalent Series Resistance), load capacitance, etc. that you might want to look for selecting the best crystal oscillator which fits your design.
Find Crystal Oscillators and Crystals on TECHDesign
Here at TECHDesign, you can find crystal oscillators along with crystals which meet your design needs. Multiple TCXO, crystal oscillators with CMOS output, and seam sealing crystals from world-leading supplier Aurum are now available waiting for your selection. Visit TECHDesign now!