3 Cost-Effective Marketing Ideas for Startups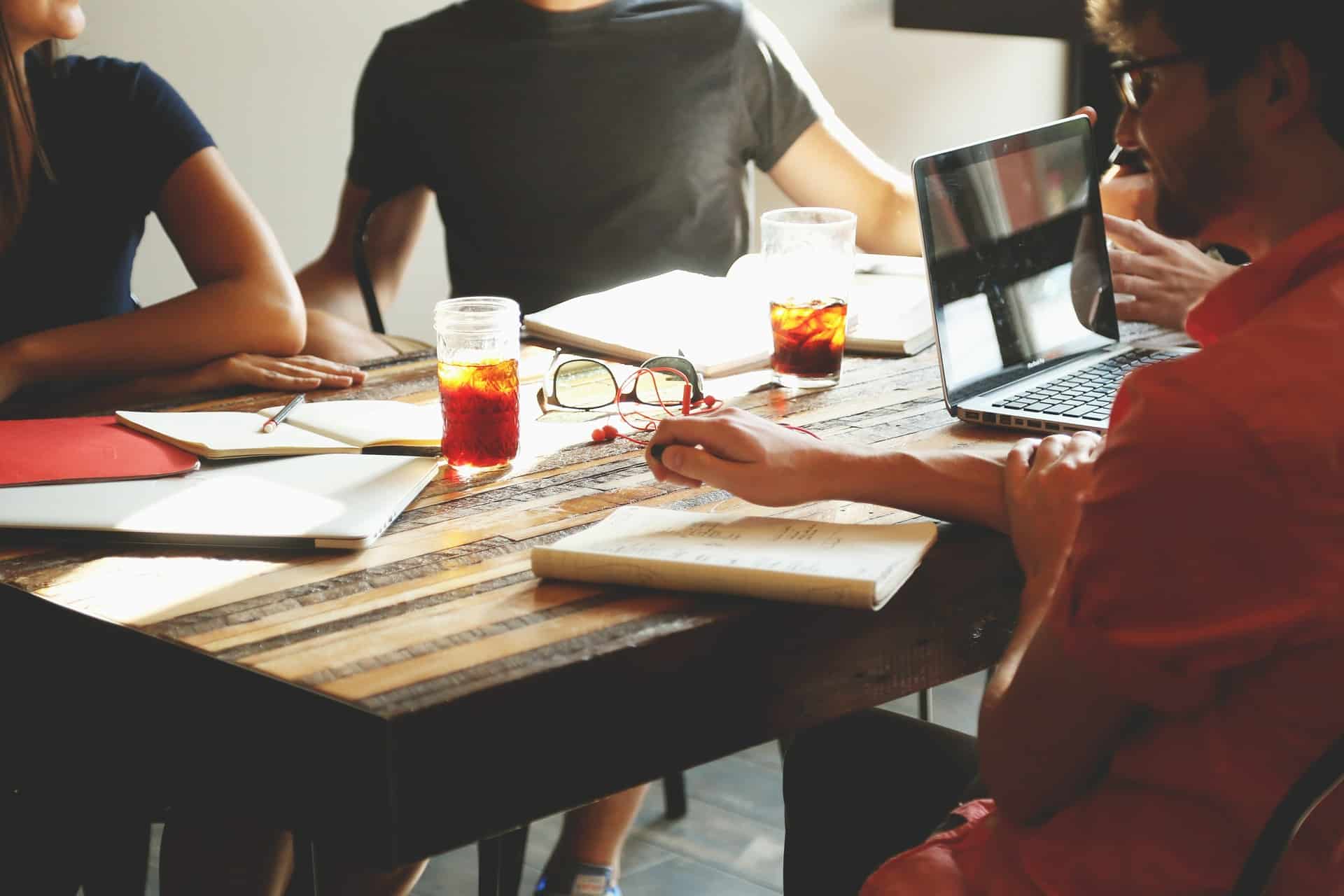 (The original Chinese version of this article is written by Jing-Ting Chuang and published on MakerPRO)
As the technologies grow fast, no matter in Silicon Valley, China, and Taiwan, entrepreneurship has increasingly emerged. Behind each success story, there are lots of tough tasks and challenges the startups should face. Here is the summary of a speech given by Owen Ou, who has 20-year experience in media and community management. Owen would like to share the ideas with startups that do not have much budget on marketing.
Startup Dream Starts from Crowdfunding
Kickstarter, the most popular fundraising platform, has helped many projects launch raising successfully and inspired more creative people to seize the opportunities to start their business. Now, there are more than 300 thousand projects on Kickstarter so that it would be more difficult to stand out of the projects.
Thus, if you would like to increase the exposures of your project, you definitely need to try types of marketing strategies. However, the cost might be unaffordable form startups.
3 Ways to Increase Project Exposure
Owen shared a number of projects, of course, including success and failure cases to have the audiences understand the difficulties behind each case. What is interesting is that in some failure cases, the startups have unique niches and selling points on great product design but still failed due to lack of exposures and fundraising failure.
1. Mass Media Impact
The most impressive success story in Taiwan might be FLUX 3D Printer developed by National Taiwan University 2 years ago. The distinct product positioning and professional marketing strategies successfully attract mass media from Europe and North America to report and raise the awareness. As a result, the startup met their fundraising goal in a short time. The case did approve that media marketing did work and have impact on new product launch.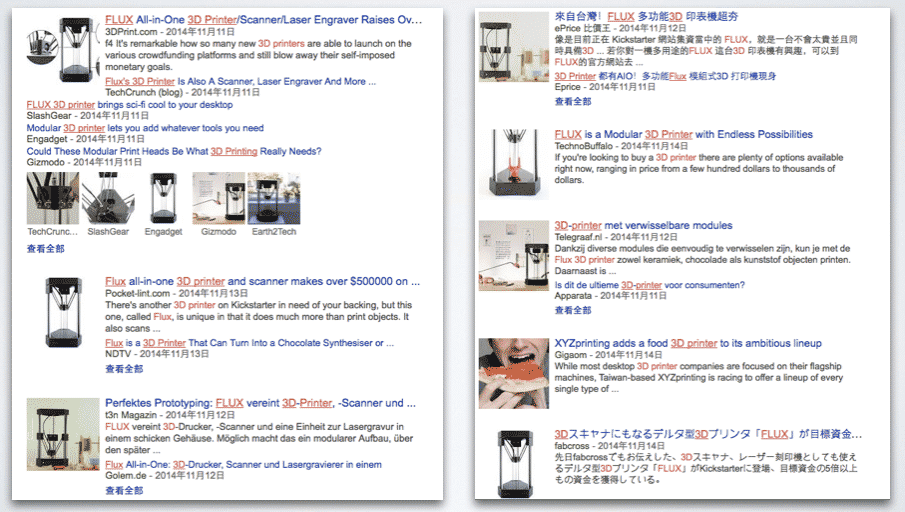 2. Gift beside Prize
To be reported from the mass media usually costs a lot, but there might be a costless way to do it. Take Voltera for example. That is a PCB Printer, not a hot topic actually. But Voltera achieved their fundraising goal, 150 thousand US dollars, in only 35 minutes.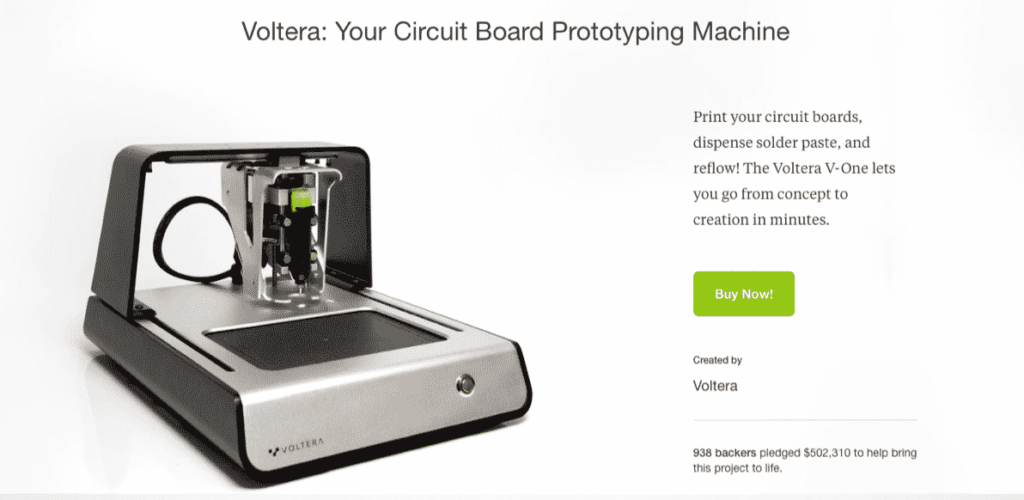 Owen says, "I believe they did not spend money on mass media exposure because it's not necessary. Before they launched the project, the mass media had been ready to report it."
In fact, Voltera participated in Hardware Battelfield held by TechCrunch in January 2015 and got the championship. Besides the prize, they also successfully attracted technology media's attention. One month later, Voltera launched the project on Kickstarter and continue attracting the attentions.
3. Interact with Social Community
ATOM 3D Printer is a good example that did marketing without spending much money.
"The founder of ATOM, Lawrence Lee, has interacted with the social communities continuously from being a maker to entrepreneur. With the accumulated feedback and word-of-mouth, ATOM gets bigger.", says Owen.
Owen tried to list what ATOM has done before, including participating in Maker exhibition, interacting with Facebook community, holding community meeting, conferences, designing landing page with clear information, etc. All the things above do not cost a lot, but they are the long-term dedications and result in considerable impact.
There are lots of good cases as well, like Nomiku and Kitchbot, the affordable cooker. You can find from their cases that all the startups are dedicated to social community. Through sharing recipe, demonstration, development, and growing the connections with food lovers, the startups accumulate customers' reliability to support their products.
Key Factors for Market Acceptance
Owen recommended the book, "Lean Startup" and explained MVP (Minimum Viable Product). Also, Owen told the audience that all the startups would go through the cycle, learn, build, and measure time and time again. With the modifications, they would have the opportunities to open the market and make the project become product.
Have Test before Going to the Market
What you can do at different phases, include:
1. Have a platform for your project (Landing Page)
2. Own a fan page or social group (free social community)
3. Mass media conference, press release
4. Social community gathering
5. Videos and photos to attract audience attention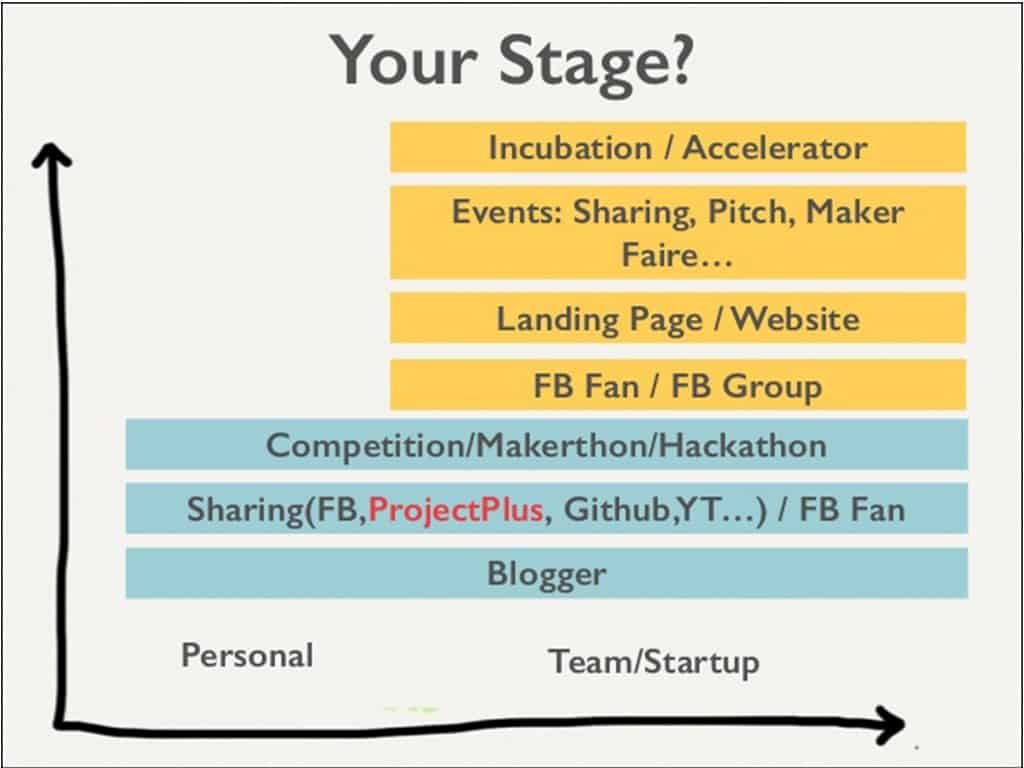 Making the most of the channels not only increases the exposure of the projects also attracts more fans and followers who can be your best support as your product launches.
In addition, good products require good marketing strategies, like touching brand images that could attract more attentions. Moreover, holding social gathering allows startups to reach the target audience and get useful feedback, and even have the opportunities to meet partners with the same ideas.
Of course, making more media friends could be a plus, but it would be not easy to wait for their visit. Participating in some startup conferences or gathering, you may have the opportunities to exchange business cards with them.
Social community and connections have been mentioned several times in this speech; they are the essential basics of realizing your startup dream. If you are progressing a project, you may give it a try and follow Owen's suggestions and will find it useful in a near future.