10 Things You Need to Know for Bluetooth Module Selection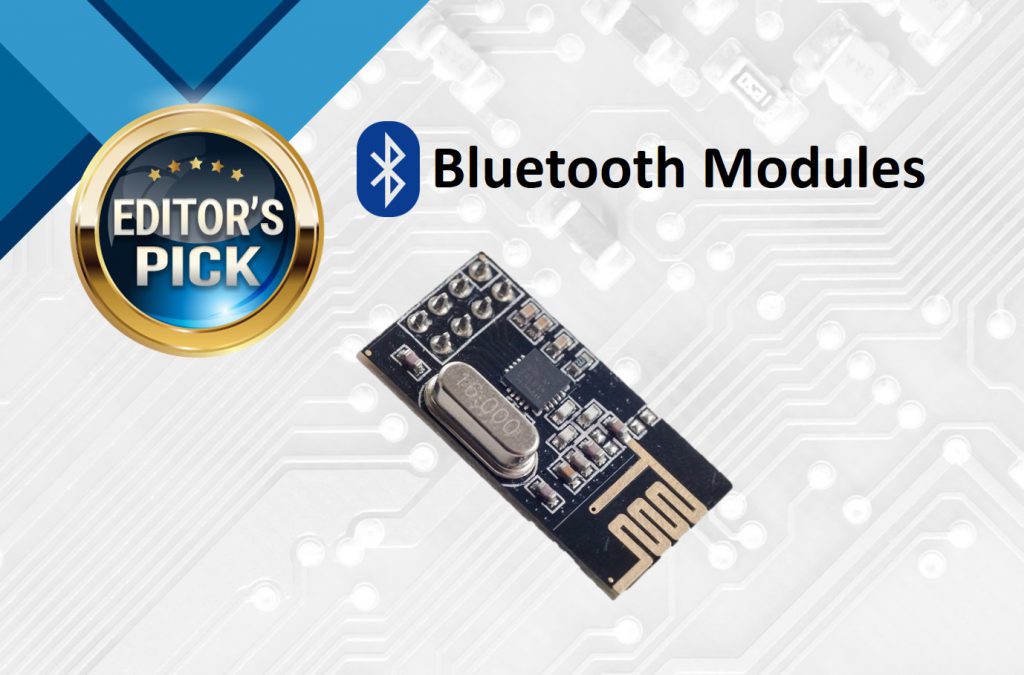 Selecting a suitable Bluetooth module is super essential for your product. Below are some tips you need to know for Bluetooth module selection. When it comes to selecting a Bluetooth module, you should consider the required standards, the frequency bands, transmission distance, transmission rate, main chip, electrical specifications, antenna, interfaces, and operating temperature of the Bluetooth module you want to choose. And finally, do not forget that EMI/EMC certification is needed for the Bluetooth module and your end product.
1. Required Standards
Other than basic Bluetooth modules (BR as Basic Rate), the most common Bluetooth modules are BLE (Bluetooth Low Energy) and EDR (Enhanced Data Rate). You can select either one of them according to what your request is: low power consumption or fast data transmission rate. Don't forget to list other standards that you also require.
2. Frequency Bands
Most Bluetooth modules are working in the same frequency bands from 2.4 to 2.4835 GHz. For an ordinary classic Bluetooth module, there are 79 channels in the interval, while for a BLE module, 40 channels are in the interval.
3. Transmission Distance
One of the most important things when it comes to Bluetooth module selection is transmission distance. How far you need your Bluetooth module to transmit determines how you select it. Bluetooth modules cannot transmit through a very long distance. Overall speaking, a BLE module can transmit further than other kinds of Bluetooth modules, and a Bluetooth module with larger power can transmit further, too.
Classification
Maximum distance
(meter)
Application
Class 1
100
Short distance application
Class 2
10
Mobile devices
Class 3
1
Industrial application
Table 1. The classification of transmission distance for Bluetooth modules (Source: Tektronix)
4. Transmission Rate
When selecting a Bluetooth module, you should confirm how fast you need the Bluetooth module to transmit. Normally BLE has a lower data transmission rate (< 1 MB/s), while EDR Bluetooth has a faster data transmission rate (2 MB/s forπ/4-DQPSK modulation and 3 MB/s for 8DPSK modulation).
5. Main Chip
The keys for selecting suitable microcontrollers or microprocessors are processing speed and peripherals. More than that, the memory capability, power consumption, dimensions also need to be taken into consideration.
6. Electrical Specifications
The electrical specifications such as the operating current, voltage, and output power are important factors for you to select a proper Bluetooth module. In general, the power requirement can be divided into 3 classifications, the maximum power for Class 1 is 20 dBm, for Class 2 is 4 dBm, and for Class 3 is 0. The power control is required if you choose Class 1 as the output power of your Bluetooth module.
7. Antenna
Based on the application needs, you can either select an omnidirectional antenna with 360° signal radiation or a directional antenna with signal radiation towards only one direction. Moreover, in terms of interface, a chip-fixed antenna is for any dimensional-sensitive Bluetooth module, while an outside antenna is for any more flexible Bluetooth module.
8. Interfaces
If you want a faster data transmission rate, SDIO, SPI, and USB interfaces are required for your Bluetooth module selection. Of course, other interfaces should be considered as well based on your application needs.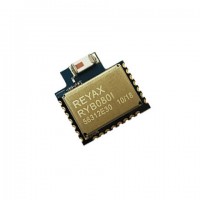 9. Operating Temperature
Most of the time, -40°C~85°C is the operating temperature range of a commercial Bluetooth module. If your product will be used in a harsh environment at extreme temperatures, you need to select a Bluetooth module with a wider temperature range.
10. EMI/EMC Certification
Remember that even if you select a Bluetooth module with EMI/EMC certification, you still need to get a new EMI/EMC certification for your end product from the regulatory agency.
Based on the selection guide addressed above, it will not be hard for you to select the most suitable Bluetooth module that meets your need. However, after the selection, you still need a professional RF engineer to integrate the module into your product even if the technical support from the Bluetooth module manufacturer might be great already.
Find Bluetooth Modules on TECHDesign
Multiple Bluetooth modules from world leading suppliers REYAX and GPlus-IoT are here on TECHDesign for you to choose from. Currently REYAX even launches a new product RYBG211 with 300~500 m transmission range which is capable of connecting up to 8 devices at the same time. Come take a look now, visit TECHDesign immediately!